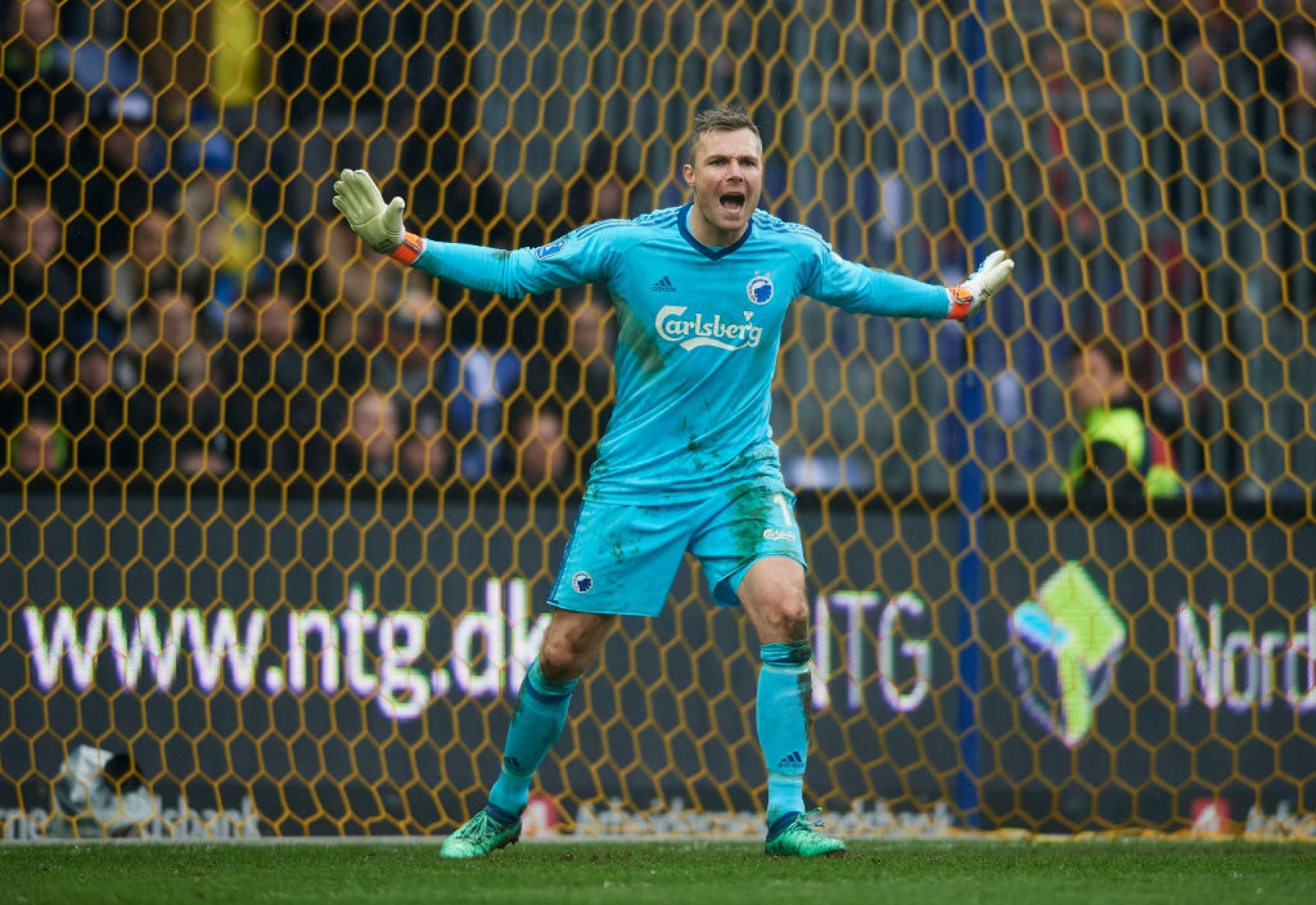 Lars Rønbøg, Getty Images
Stephan Andersen to leave FCK
17/06 2021 10:52
F.C. Copenhagen goalkeeper Stephan Andersen will leave the club at the end of his contract this summer. The 39-year-old joined FCK back in 2014 and played 107 games for the Lions.
"Stephan is a great guy and a top professional, who we have been incredibly happy to have at the club," says Sports Director Peter Christiansen.
"He has helped win titles and played in great matches for the club, and he has always contributed to the quality of everyday life around the squad, even in periods when he has felt that he has not played as many matches as he deserved. He must take great credit for that.
"We will miss Stephan as a leader and his commitment on the training ground, where he has delivered every single day. We wish him all the best in the future, and he is always welcome back here."
Great time at FCK
Andersen contributed to three Danish championships and three DBU Cups during his time as an FCK player.
"I have had a fantastic time at FCK, where I have enjoyed coming to work every day with a lot of good people," he said.
"I have had great experiences during my time at the club and played with a load of ​​really talented players. Especially my goalkeeper colleagues, who I have been very close to, and we have competed and developed every day, so of course the bond is something special. I will miss being a part of that.
"It is clear that I would have liked to have played even more matches and won even more titles, but I look back on my time as an FCK player with great joy and pride.
"It has always been great for me to play in Parken and be a part of the club, but all good things have an end and now I've reached mine. Now I have to find out with my family what the next journey should be and I am also looking forward to that.
"Finally, I would like to thank all the great teammates I have had and the talented people in the staff around the team. I have really enjoyed their company and I have had many good relationships during my time at FCK."
Everyone at FCK thanks Stephan for his great efforts for the club and wishes him all the best in the future.