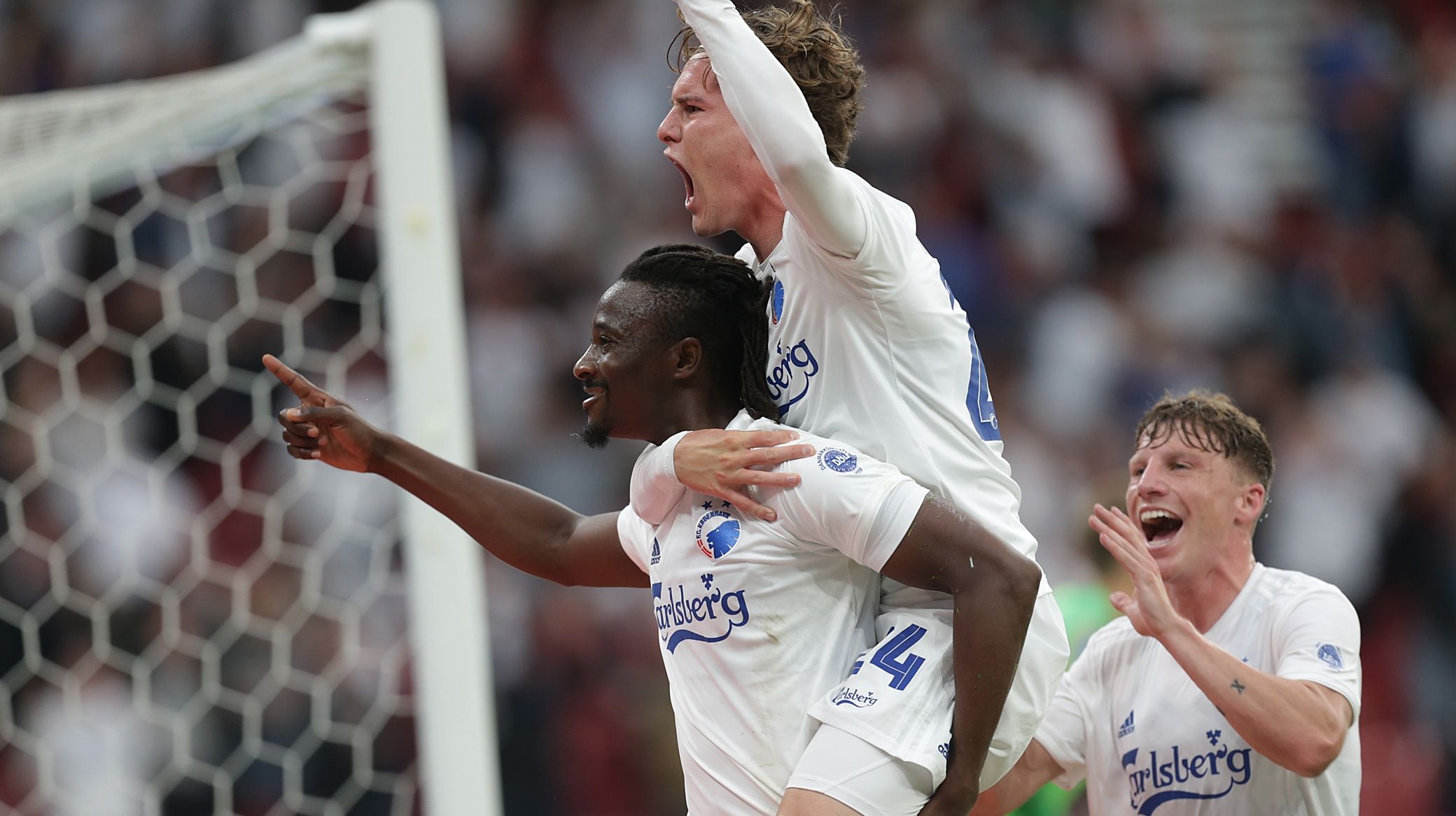 Jan Sommer, Getty Images
Ståle: We'll be better next season
27/07 2020 09:53
F.C. Copenhagen manager Ståle Solbakken is already looking to improve next season after the Lions finished second in the 3F Superliga campaign.
FCK beat FC Nordsjælland 2-1 on Sunday to secure second place and a spot in UEFA Europa League qualifying.
And the boss is confident the team can go on to better things in 20/21.
"After last Sunday's defeat against AGF, it was hard to believe that the season would end with second place, because we have had a hard time in recent matches to get enough intensity in our game," he said.
"But looking over the season as a whole, it was probably the maximum we could achieve.
"Today the first 20 minutes were OK, but after Nicolaj Thomsen was out for a few minutes and patched back together, we lost momentum and got worse with the ball.
"After the break we changed tactics a bit and switched to play with a diamond in midfield when Dame N'Doye came in and it developed into an open exchange of blows, but of course it was a redemption when N'Doye finally scored.
"He has a 'presence' like no other, even though he has only trained a day and a half with the others. But four or five games in 2020 is of course not enough, so now we have to spend the coming days with N'Doye and the medical team to find out if we should agree a new contract.
"Fortunately, the victory means that we now have better time to plan for the next season, so we will have to start looking at that in the near future.
"But we also still have a European match in a week and a half, and we have just told the players that they get Monday to Thursday off, and then they have to be back in on Friday for a coronavirus test, and then we train again from Saturday.
"Of course they'll get some individual programs to follow, but everyone needs a break right now."