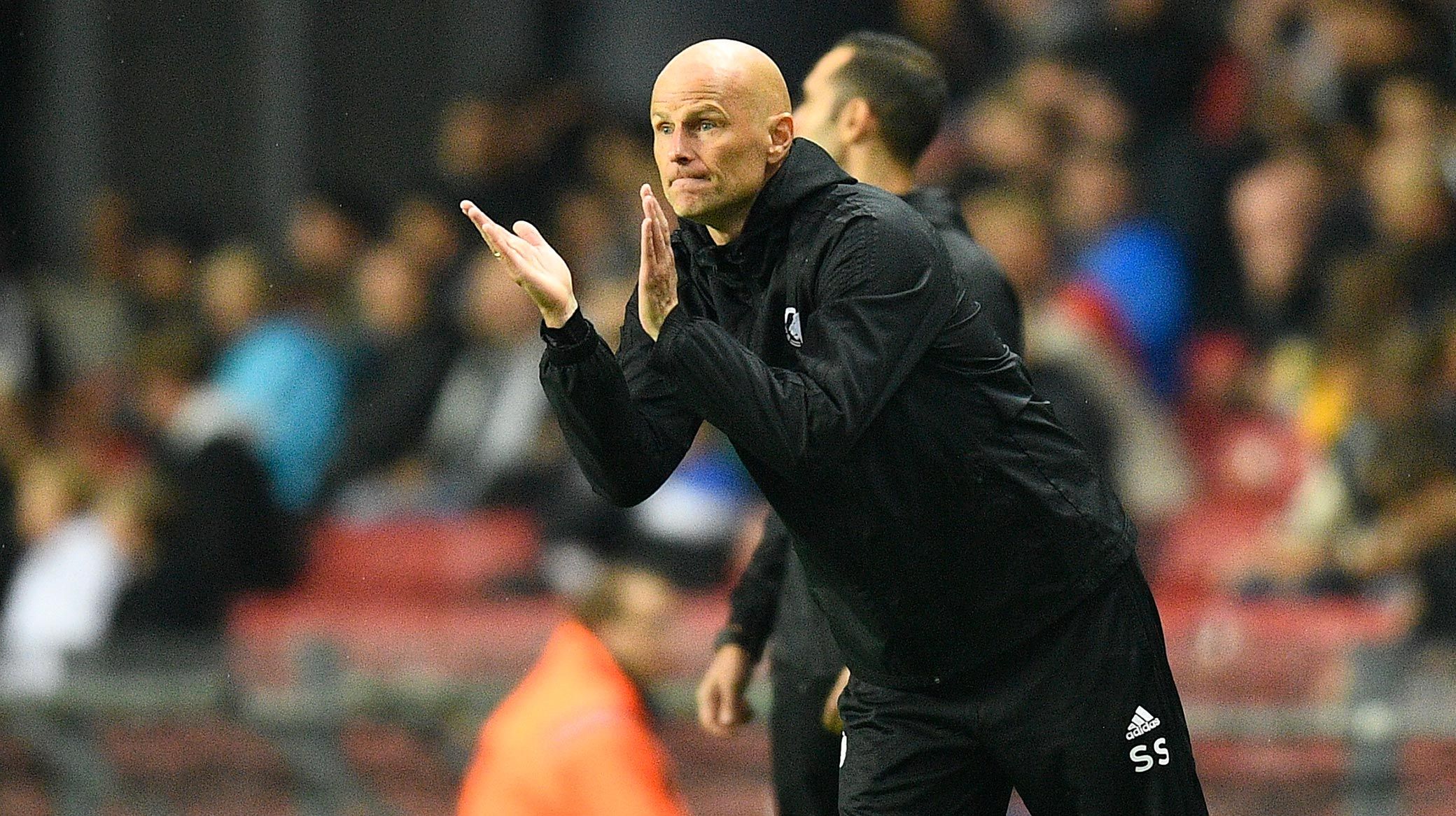 Jan Christensen, Getty Images
Ståle: We need win before thinking of Zenit
12/12 2018 22:44
FC Copenhagen manager Ståle Solbakken insists the Lions must focus on beating Bordeaux on Thursday before worrying about other results.
FCK face French side Bordeaux in the last Europa League game of the group stage on Thursday.
The victor in Telia Parken can qualify so long as Zenit beat Slavia Prague in the Czech Republic.
But Ståle first wants a win from the Lions before worrying about results elsewhere.
"It would make a difference if we get the message that Zenit are ahead," he said.
"But it will probably be a strange game out there because both teams would know with a win they are through. It depends on the result in Prague.
"It will be interesting to see how both teams tackle that situation."
Home support vital
FCK beat Bordeaux 2-1 in France towards the start of the Europa League group stage and Ståle is hoping home support can give his Lions the edge.
"Bordeaux are dynamic. But they are also playing away, we are playing at home," he said.
"I think that there will be two fresh teams tomorrow. We had a good match on Sunday and have had three days to rest. Bordeaux the same. So there are two fresh teams."
One eye on Prague
As for the match in Prague, Ståle reckons it is too close to call - just like every game from Group C this campaign.
"I think there will be very few goals in both games. There are even teams in this group," he said.
"We have had one mistake - not scoring at home to Slavia. The others we have played OK. All five games have been very even.
"We lack one game to have it in our own hands and that's how even it is in the group. I wouldn't bet on it anyway!
"We hope it goes our way. It's difficult to go into a game without trying to win it. They will probably try to win it too.
"Zenit have lost a couple of games in the Russian league for the first time, so there is competition for places now for the first time maybe."