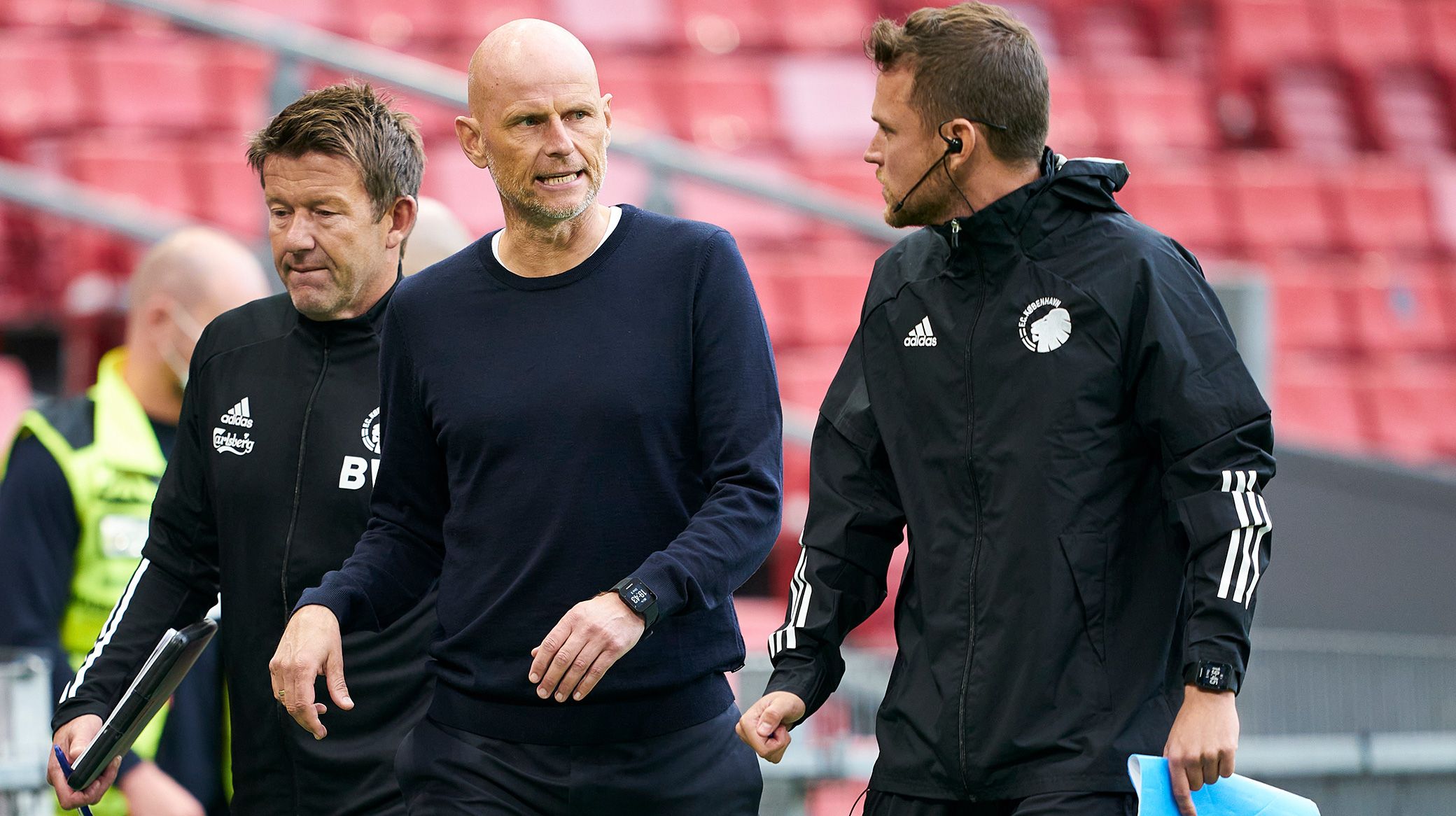 Lars Rønbøg, Getty Images
Ståle: We must be perfect to beat Manchester United
09/08 2020 13:26
F.C. Copenhagen manager Ståle Solbakken sees the advantage of playing Manchester United over just one leg in the UEFA Europa League quarter-finals.
FCK flew to Cologne on Sunday ahead of their meeting with Premier League side United at 21:00 on Monday.
And Ståle says the players are preparing as usual, despite the tie being contested over just one leg.
"Yes, we are preparing exactly as we usually do for a European match, and we are, as always, well prepared for the opponent," says Ståle.
"We have to meet the best Premier League team since the coronavirus break, and have, among other things, seen how they beat LASK 5-0 with a B-team, so no matter who they field, we naturally have great respect.
Great advantage playing one match
"However, it's just one match over 90 minutes, so anything can happen.
"Of course they are very big favourites and we need to be aware of the many strengths they have in their game.
"They have a lot of quick players, they play fast and they've been good on the counter since Bruno Fernandes came, and they also combine very fast around the field. So there is a lot you can get nervous about, but we have to stick to our own plan and see how far it can take us.
"However, it is a great advantage for us that (the tie) is decided over one match on neutral ground and without spectators, than if we had to meet them both home and away."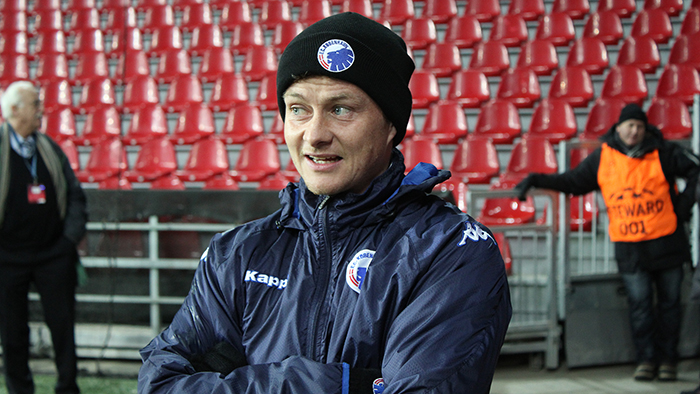 Reunion with Solskjær
Ståle is also looking forward to meeting his good friend, Ole Gunnar Solskjær, who has been at the helm of United since December 2018.
"Ole Gunnar and I have both played for Norway, and we have kept in touch since," he said.
"He was also on a short stay with us at F.C. Copenhagen in connection with his coaching training, but we are not close friends, but good friends.
"He is very calm in his work and I think that is the beginning of a long-term project that is going in the right direction.
"He knows United inside out and of course I look forward to seeing him again. I believe in many ways we have the same view of the game, and there are also similarities in our playing styles, but of course also differences that exist amongst the squads."
Must play close to perfect
Ståle has a hard time pointing out one thing that will be especially important to FCK on Monday.
"There are so many aspects that can make a difference, and in general we have to play close to perfection in all respects," he said.
"But it is important, among other things, not to lose the ball in areas of the pitch where they can counter, because they have so many fast players. And then of course we have to be solid in all phases of the game."
Will FCK return home on Tuesday?
If United win, the FCK squad will travel home on Tuesday morning, but should the Lions succeed the team will remain in Cologne until next Sunday's semi-final against the winner of Sevilla vs Wolves.
"Being part of this Final Eight is a bit like being at a European Championship or World Cup, where all the teams meet in the same country," said Ståle.
"So even if there are no spectators, it's good television.
"But we only have to play one match and we will at least do we can on Monday to progress."