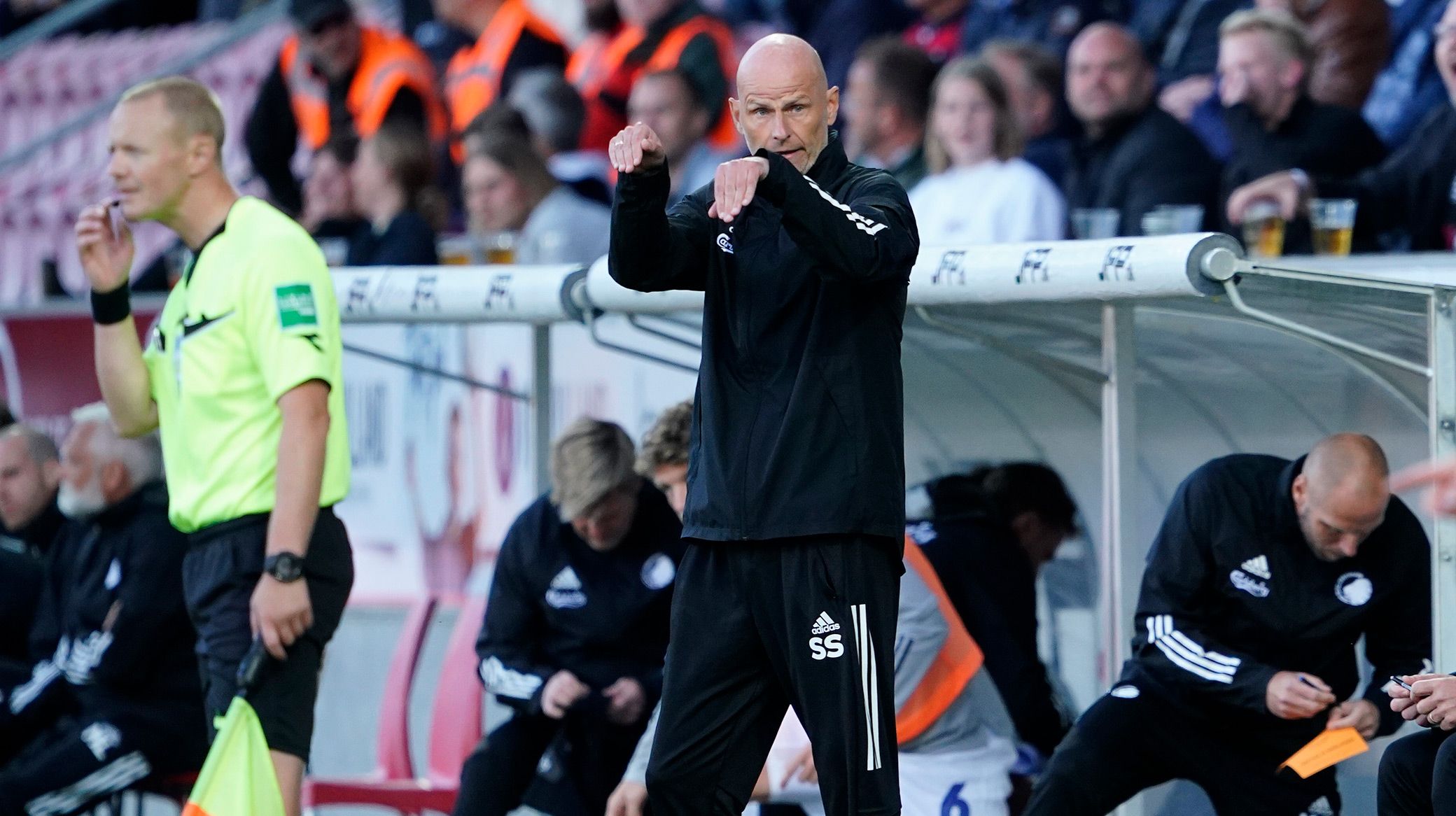 Lars Rønbøg, Getty Images
Ståle: We must be more cynical
10/07 2020 09:13
F.C. Copenhagen manager Ståle Solbakken admits there is work to do after the Lions surrendered the Danish title to FC Midtjylland on Thursday.
FCK were 1-0 up in Herning thanks to a Mo Daramy strike but the home side reversed the fortunes to run out 3-1 victors.
It means FCK cannot catch FCM with four games of the 3F Superliga remaining.
"Our first half was perfect on all sides and we should have lead with two goals at the break," Ståle said after the game.
"On a tough away game we can't play much better than we did. A lot of the youngsters played really well and we were in full control, with seven or eight corners and three or four chances.
"They come out better after the break, but still didn't get a chance until we shot ourselves in the foot again when Varela lost the ball at their half.
"FCM scored from a tight angle in the last game, then there was Bjelland's mistake in Brøndby and a big goalkeeper error in Aarhus, and now this. We just can't live with it if we are to participate at this level.
"They scored on their first three chances, and after the second goal, we didn't have the strength or power to come back, so that was game over.
"Now we have four games left, but whether it is home or away, we have to be a lot more cynical. That has been FC Midtjylland throughout the season, and we saw that today."
Next up for FCK is a home derby clash with Brøndby in Telia Parken.
The club have confirmed there is capacity for 9,500 fans to watch the game after coronavirus regulations for sporting events were eased by the Danish government.