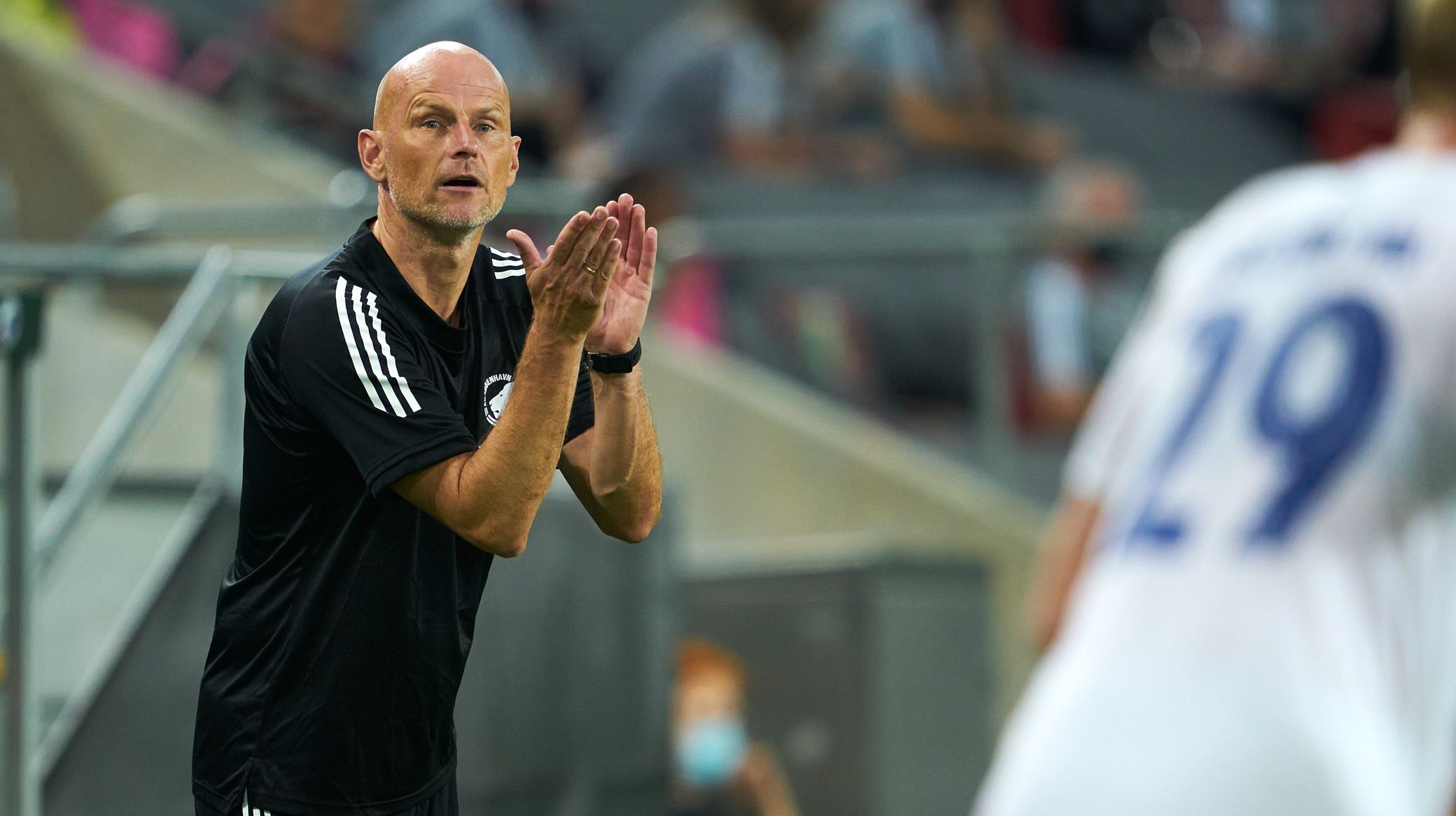 Lars Rønbøg, Getty Images
Ståle Solbakken on summer schedule, transfers and Superliga plans
06/10 2020 19:59
F.C. Copenhagen manager Ståle Solbakken sat down with FCK.DK at the start of the international break to reflect on the opening weeks of the 2020/21 season.
FCK failed at the last hurdle to reach the Europa League group stage, and won their first game of the Superliga season at the weekend.
Monday saw the arrival of Mathias Zanka at Parken Stadium, with the defender having followed the likes of Kamil Wilczek, Marios Oikonomou and Peter Ankersen through the doors.
Here's part of the transcript from Ståle's podcast session with FCK.DK.
Difficult transfer window
"It has been a very difficult transfer window, where there are many more loans and where salaries have fallen in a number of leagues.
"There are fewer large transfer sums, so it is harder to make trades in the normal way. It happened that some players were released, but there are many in the market who want to switch, but who may have a higher salary where they come from. They want to play football, but they also want the salary to follow, so it is a difficult combination.
"As far as FCK is concerned, I'm reasonably satisfied. We got a great striker, Kamil Wilczek, in place early on for a relatively low transfer fee, and we got a consistent full-back in the form of Peter Ankersen, who came a little out of the blue. He was willing to compromise on pay so that it became possible for us, which I do not think would have been necessary without the coronavirus situation.
"Then Zanka came in the last hours on Monday night. I have talked to Zanka regularly, also about other things, and when I talked to him on Friday, it still seemed impossible because there were many other suitors.
"But we continued to work on it during Monday, and I talked to him again at 6:30pm in the national team camp, and then we kept a cool head, because we have neither money nor intentions to pay any of the salary to Zanka, but he came out of that well. We are paying a loan fee that we can live with as well as any bonuses if we are successful. So even though it seemed impossible for a long time, it fell into place at about 11:35pm.
"Our market is over but we are still working on finding Bryan Oviedo and Guillermo Varela new clubs, but it is getting harder and harder, because now there are fewer markets open. But it is not too long before the winter transfer window opens.
"We have worked the budget down a few percent, and with two or three more departures - it is the plan that Nicolaj Thomsen, Oviedo and Varela will move on, hopefully already in January - then we have reduced quite sharply.
Many players will grow
"The last six months have been very complex. We may have performed some of the best we have done in Europe against Celtic, Istanbul and Manchester United, but since then we haven't had the physicality nor the collective strength over time that has characterised FCK's history.
"We must get it back, and I think many of the players who have arrived in the last year will grow strongly after what they have been through. I have great faith that slowly but surely we can get all this in place.
"Now we are in a situation where we do not have a lot of matches for the rest of the year, so we have to build up physically and mentally. We also get more time on the training ground to focus on tactics more.
Coronavirus complexity
"It's no excuse, but we have not had any preseason. We knew that when we knocked out Istanbul, all plans were changed and we only got 12 days holiday, where the group didn't get the best benefit.
"We were together just three days before a national team break, and then there were just three days until the first match. We were not ready at all.
"Looking back on last season, Mo Daramy is the young player who has played the most games in the Superliga among players of his age. Mikkel Kaufmann arrived and was thrown right into it and was given a lot of responsibility in the beginning due to injuries, and he has a completely different basis now and can fight with Jonas Wind and Kamil and push them hard.
"Jen Stage also got off to a really hard start with many big games and Victor Nelsson stood there for a long time as an ironman, but has had a down period now where he has not had a rest.
"They should have had more help from many of the established players, but we were never close to having an established team on the field at the same time.
"Therefore, they could not help each other or the younger members of the team, and there was a different hierarchy on and off the pitch. Someone might have come in who was not quite himself yet, so the team never got settled, and then the performances fluctuated a lot from match to match.
"We played some really good matches and really bad matches and a little bit in between. We have to get back to our level so that, like in Europe, we don't concede as many goals in the Superliga."