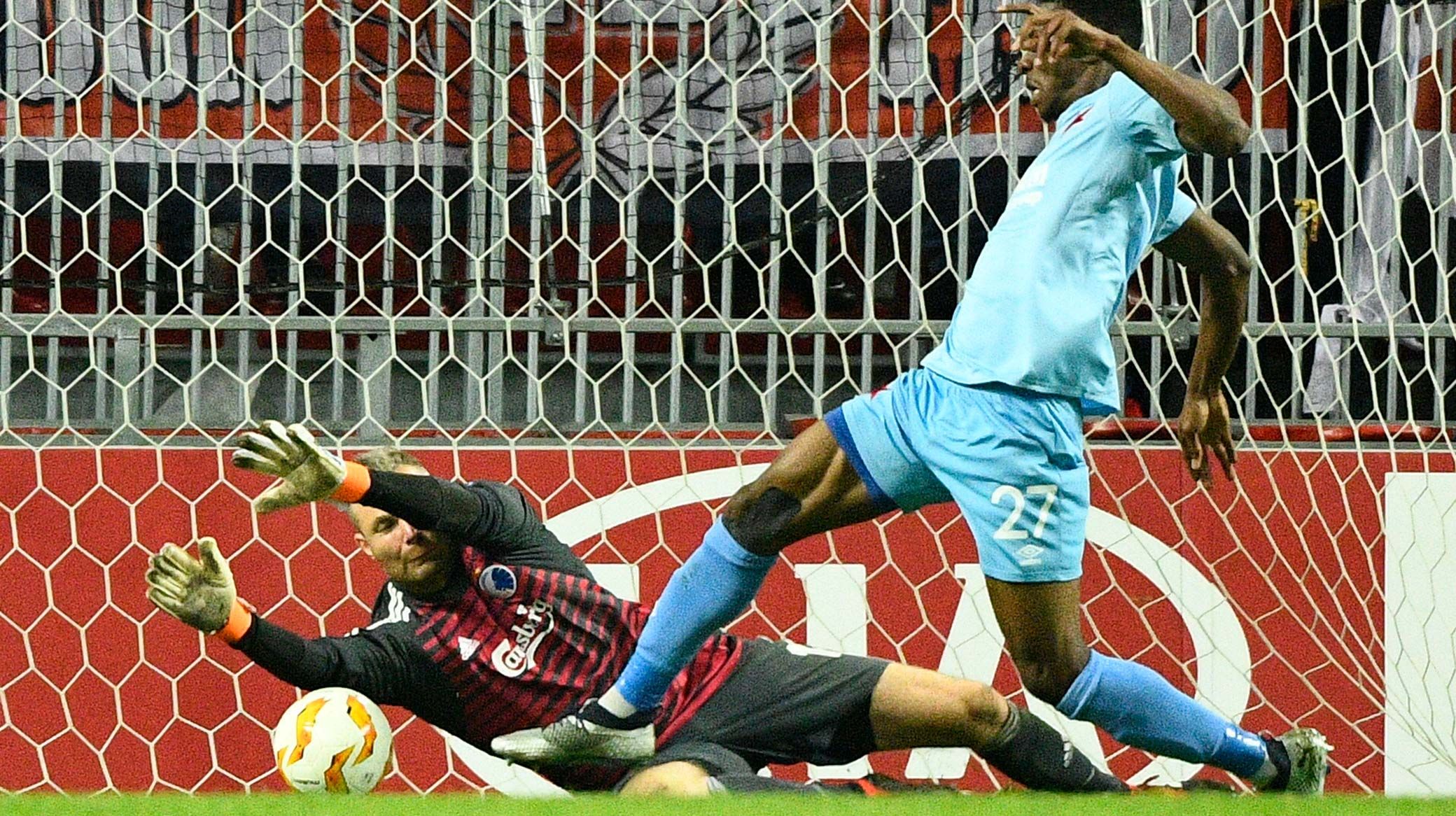 Jan Christensen, Getty Images
Ståle Solbakken reacts to Slavia Prague defeat
26/10 2018 11:17
FC Copenhagen manager Ståle Solbakken rued missed chances as the Lions lost 1-0 to Slavia Prague in Thursday's UEFA Europa League tie.
FCK saw chances go awry as Prague earned a narrow victory in Group C.
"I look back with a certain degree of satisfaction that we played a match at a very good pace, Ståle said.
"We meet a Slavia team that is in great shape and maybe the best team in our group - and we managed to dominate them for periods of the match, especially in the last 20 minutes of the first half, where Dame N'Doye and Jan Gregus had great chances to score.
"After the break they very quickly went in front, and here was the problem that our offence did not have their very best day. At least, Robert Skov and Viktor Fischer did not quite succeed."
Solbakken also admitted the Lions lacked rhythm towards the end of the game and that cost the team at least a draw.
"In the final phase of the match we got a final shot - but we did not get that goal - and we must say they were a bit better than we were," he said.
"They scored with their first big chance, and in our attempts to get back in the game we seemed a little too affected by it.
"There were too many start and stop situations - and we did not get into our flow.
"Gregus did well in the midfield, but we lacked a bit of rhythm up front - and in the crucial situations we failed with the last touch or made the wrong decision. But I'm definitely not dissatisfied, because we delivered a good effort."
Next up for FCK is a home clash against AGF on Sunday in the Superliga.
The Lions then play away at FC Midtjylland in the Sydbank Cup, travel to Brøndby for the derby and then play Prague in this reverse fixture on Thursday, November 8.