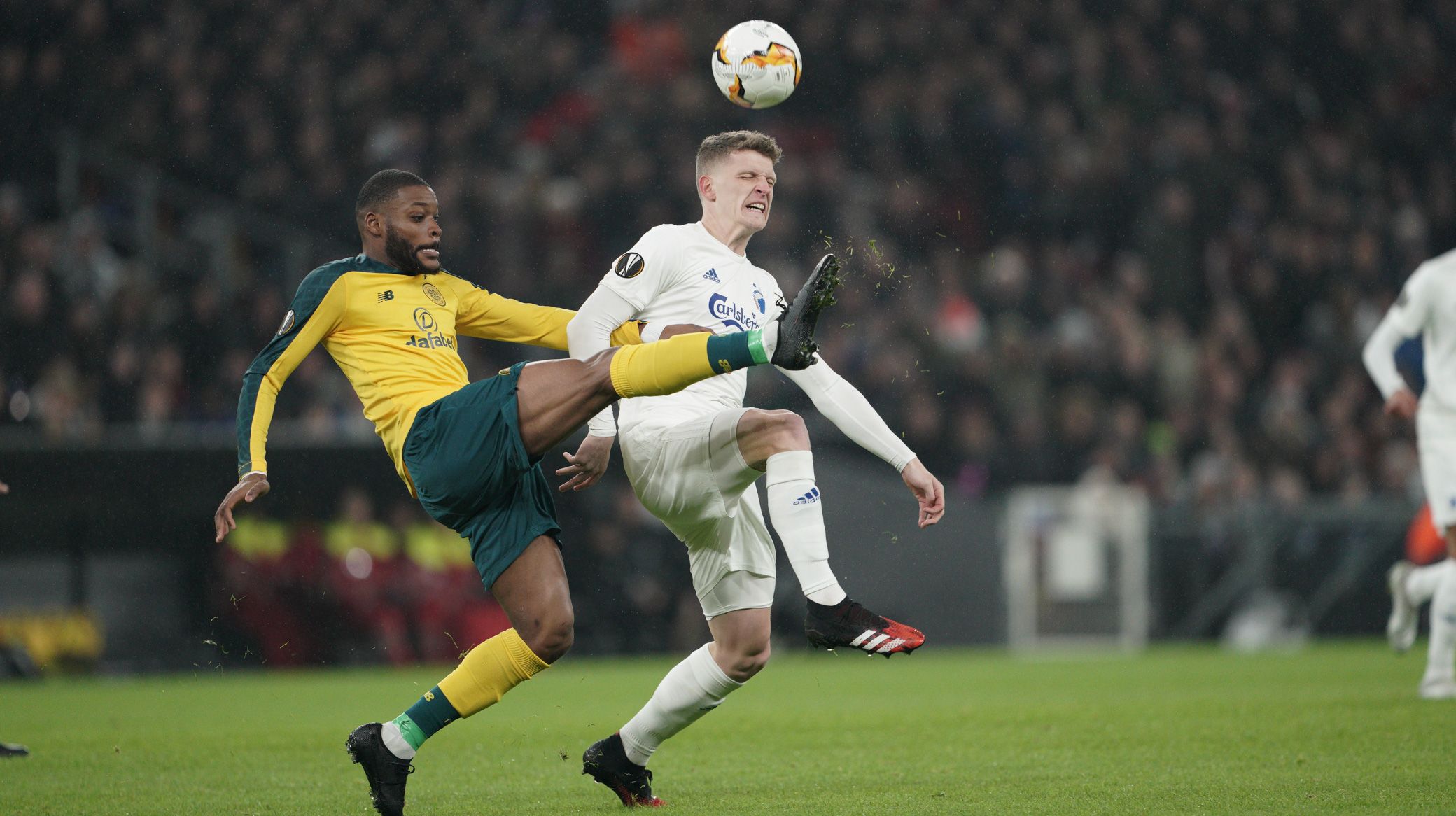 Lars Rønbøg, Getty Images
Ståle: I'm proud of my players
21/02 2020 04:13
F.C. Copenhagen manager Ståle Solbakken expressed his pride in the Lions players after the 1-1 UEFA Europa League draw with Celtic on Thursday.
A Dame N'Doye strike in the second half levelled things up for the FCK after the visitors took the lead early on.
And Ståle admitted the opening throes of the game hit his men hard.
"We got a tempo shock in the first 20-25 minutes, and especially in the first five minutes where we were in big trouble," Ståle said after the match.
"They played fast and we made too many mistakes. We have tried this before internationally, for example we also got a similar shock against Marseille and Chelsea, so we know it can happen.
"Even a player like Zeca, with his great international qualities, had problems at the start of the match."
Ståle was delighted, however, with the reaction of his players.
"I'm proud of the way we got back into the fight," he said. "We found the right spaces, ran behind them and did many things right. Of course, I'm sorry we missed the penalty kick - however, they could have punctured the tie early in match.
"I'm also impressed with the display Mikkel Kaufmann, for example, delivered - and Pep Biel also played a really good match. Of course Dame N'Doye was amazing. We played international football today, and especially our last 20-25 minutes were really good. However, it was also a really good team we met - especially their forward (Odsonne) Edouard is a class player."
Up next for FCK is a Superliga clash with Silkeborg on Sunday before this return fixture in Glasgow next Thursday.
"It was a great performance, and of course I would have liked to have scored the penalty kick," Ståle added.
"But we are alive and everything is open for the return game. Celtic went into the game with nine wins in a row, so I'm very proud of the players - and that we managed to get back into the fight so well."