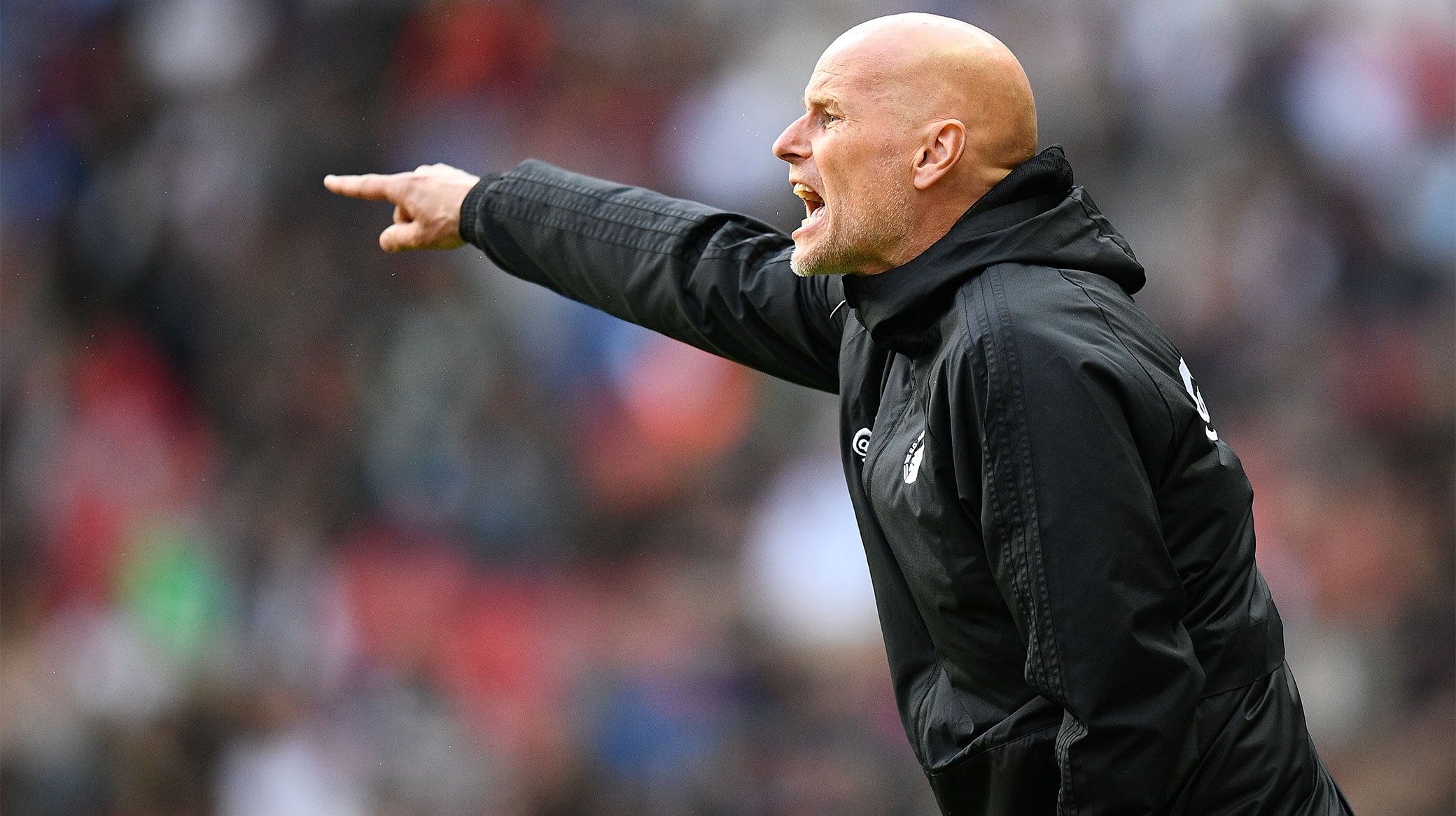 Jan Christensen, Getty Images
Ståle: Good game, bad result
19/05 2018 09:36
FC Copenhagen manager Ståle Solbakken spoke to FCK.dk after Friday's 2-0 defeat to FC Midtjylland.
And the boss admitted that despite the quality of football on show, the result was not what anyone wanted.
"It was a good game, it was just a bad result. In periods of the first half we were superior to them, and it surprised me a bit how much we dominated them," Ståle said.
"The problem was we just could not score. They only had two or three chances, and one of those was not dangerous - and when their goal came we'd had three already."
The defeat ended FCK's best run of form this season.
Ståle added: "In the second half, we still created a lot of chances, but it's a problem for us when none of our offensive forces break the deadlock - and nobody did today.
"Santander, Pieros and a few more all had great chances, and with the dominance we had today, we should succeed in scoring on Monday against Nordsjælland.