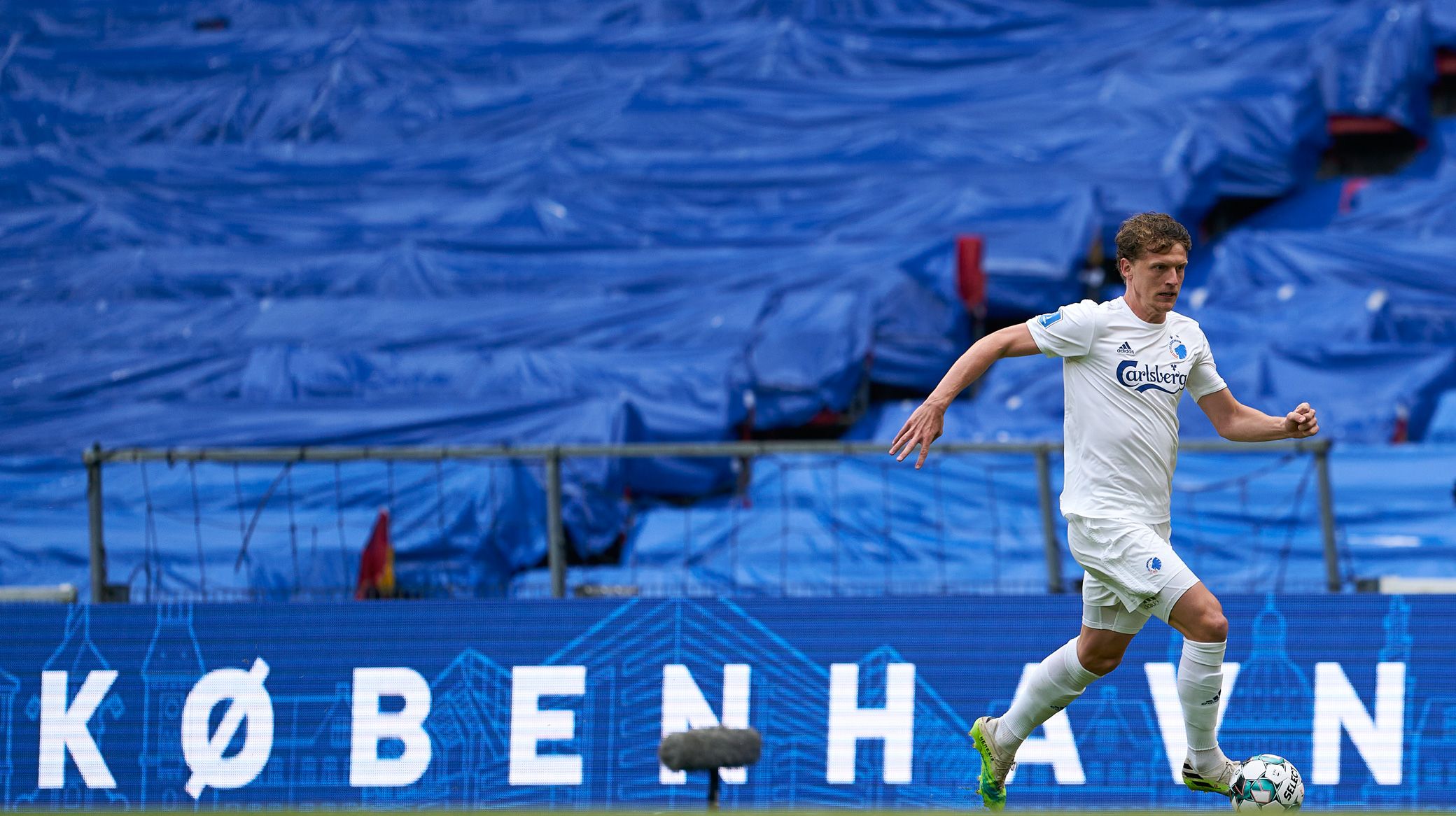 Lars Rønbøg, Getty Images
Ståle: Fortunately we held on vs Randers
07/06 2020 21:04
F.C. Copenhagen manager Ståle Solbakken was in high spirits after the Lions' 2-1 win over Randers today–but admits there was plenty more improvement to be made.
Goals from Mikkel Kaufmann and Jens Stage earned FCK a healthy lead at half time, but the second 45 minutes was much tougher.
"The first half was really good, where we had a good pattern to the game and made a lot of chances, in addition to the two goals," Ståle said.
"But we started the second half awfully! The first ten minutes we stood almost quietly and played while watching, and we lulled more and more to sleep and felt too safe.
"It is during such periods that we can feel that the fans are not here to push us forward. But we tried different things from the bench. Michael Santos came on when Kaufmann got tired but wasn't really set up right, and Jens Stage and Rasmus Falk swapped places, but it didn't really work.
"However, Randers still didn't create anything special until the defence blipped, as they scored for 2-1. Fortunately we held on, so we live at least a week longer, but there's still a long way to go to catch up to FC Midtjylland.
"We have won two games and played three good halves.
"We have shown a lot of good play, but we also draw a lot on both new and young players because we have not had Dame N'Doye and Jonas Wind available for a long time, while Viktor Fischer is only now coming back."
On Tuesday the fixture list for the playoffs will be announced, and on Monday afternoon the FCK squad will play a reserve training match against FC Nordsjælland at Number 10. It is closed to spectators, but we will provide updates on twitter (@FCKobenhavnLive), InstaStory and Snapchat.