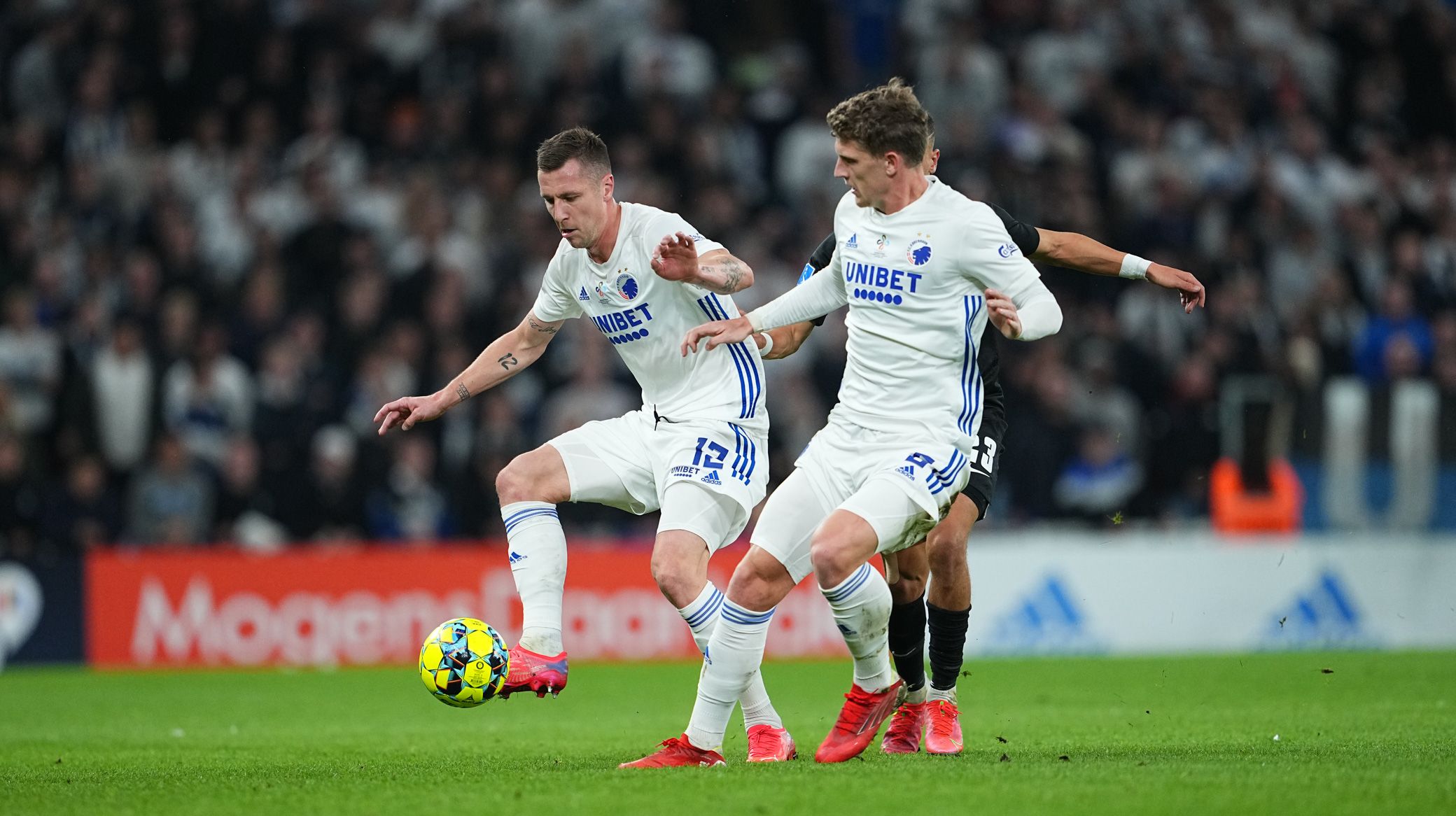 Lars Rønbøg, Getty Images
Stage: Draw should never have happened
04/10 2021 09:50
F.C. Copenhagen midfielder Jens Stage expressed his frustration at scoring an own goal in the last minute of the Lions' 1-1 draw with Viborg on Sunday, having put FCK ahead earlier in the contest.
The ball came off Stage at the back post from a deep corner five minutes into stoppage time and bounced into the corner of the net.
"Yeah I headed it into the goal, I was a little confused and it unfortunately hit me," said Stage.
"But we should never have ended up in that situation. I do not know why they managed to push us back so far."
Stage also spoke about Lions captain Carlos Zeca, who came off injured late in the game in Parken.
"As for Zeca, we can't bear to see what happened to him, he is after all a good friend and a good teammate."
Lions defender Nicolai Boilesen was on the line for the corner that led to Stage's own goal but couldn't prevent the ball bouncing over him and into the net.
"It's a scandal that we gave away so many set pieces in the end, I have no idea how many throws and corner kicks they got - and unfortunately it ended up with someone from our own team sticking a header right over me," said Boilesen.
"But we didn't keep them away from the set pieces, and now we're here in the end with just a draw.It's frustrating that we're throwing two points away today.
FCK striker Jonas Wind also expressed his annoyance at how Viborg got themselves back into the game.
"We unfortunately came under pressure with all their set pieces in the form of long throws and corner kicks," said Wind. "But otherwise we stood up well against them, that is, right up until the last kick."
Next up for FCK after the international break is a trip to SønderjyskE on Sunday 17 October at 6pm, before the Lions host PAOK in the UEFA Europa Conference League the following Thursday.