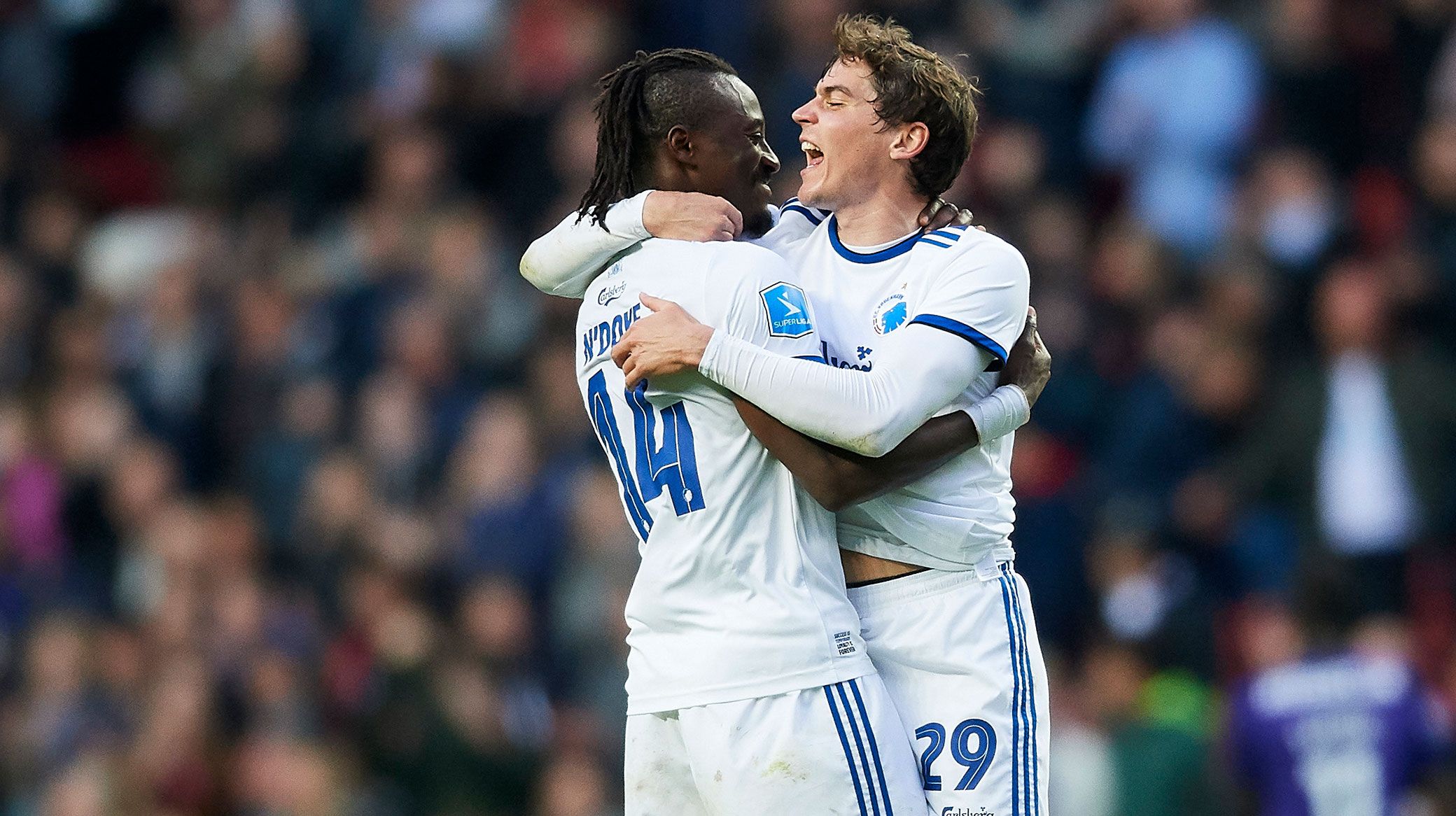 Lars Rønbøg, Getty Images
Spring season award: Skov in front of N'Doye
23/05 2019 16:09
Robert Skov has been named the "Player of the spring season" in TIPS Bladet's award.
The award collaborates votes from all 14 Superliga coaches, who provide a list of their top five players to create a full list of nominees.
Skov earned 49 points in the voting, and Dame N'Doye was second with 45 points followed by Jeppe Tverskov from OB (19 points), Andreas Skov Olsen from FC Nordsjælland (17) and Rasmus Falk with 16 points.
Robert: Proud and happy
"It's crazy, I really didn't expect that. So many players have done well in the spring, especially here in FCK. So I'm very proud and happy," says Skov and adds:
"I would have voted for N'Doye, Bjelland or Zeca."
Amazing season
Robert Skov also won the award for the autumn season, making him the only player in Denmark to make a double besides Andreas Bjelland, when he played for FC Nordsjælland in 2011/12.
Ståle's vote
The coaches are not allowed to vote for their own players, so Ståle Solbakken gave him maximum-points (5) to Andreas Skov Olsen from FC Nordsjælland.
Award history
TIPS Bladet has named the "Player of the autumn season" since 1994 and "Player of the spring season" since 1999, and FCK-players have won the award 14 times:
Autumn 2001: Christian Poulsen
Autumn 2002: Martin Albrechtsen
Autumn 2005: Michael Gravgaard
Spring 2006: Tobias Linderoth
Autumn 2006: Michael Gravgaard
Autumn 2007: Jesper Grønkjær
Spring 2009: Ailton Almeida
Autumn 2010: William Kvist
Spring 2011: Dame N'Doye
Autumn 2012: Nicolai Jørgensen
Spring 2016: Thomas Delaney
Autumn 2016: Thomas Delaney
Autumn 2018: Robert Skov
Spring 2019: Robert Skov