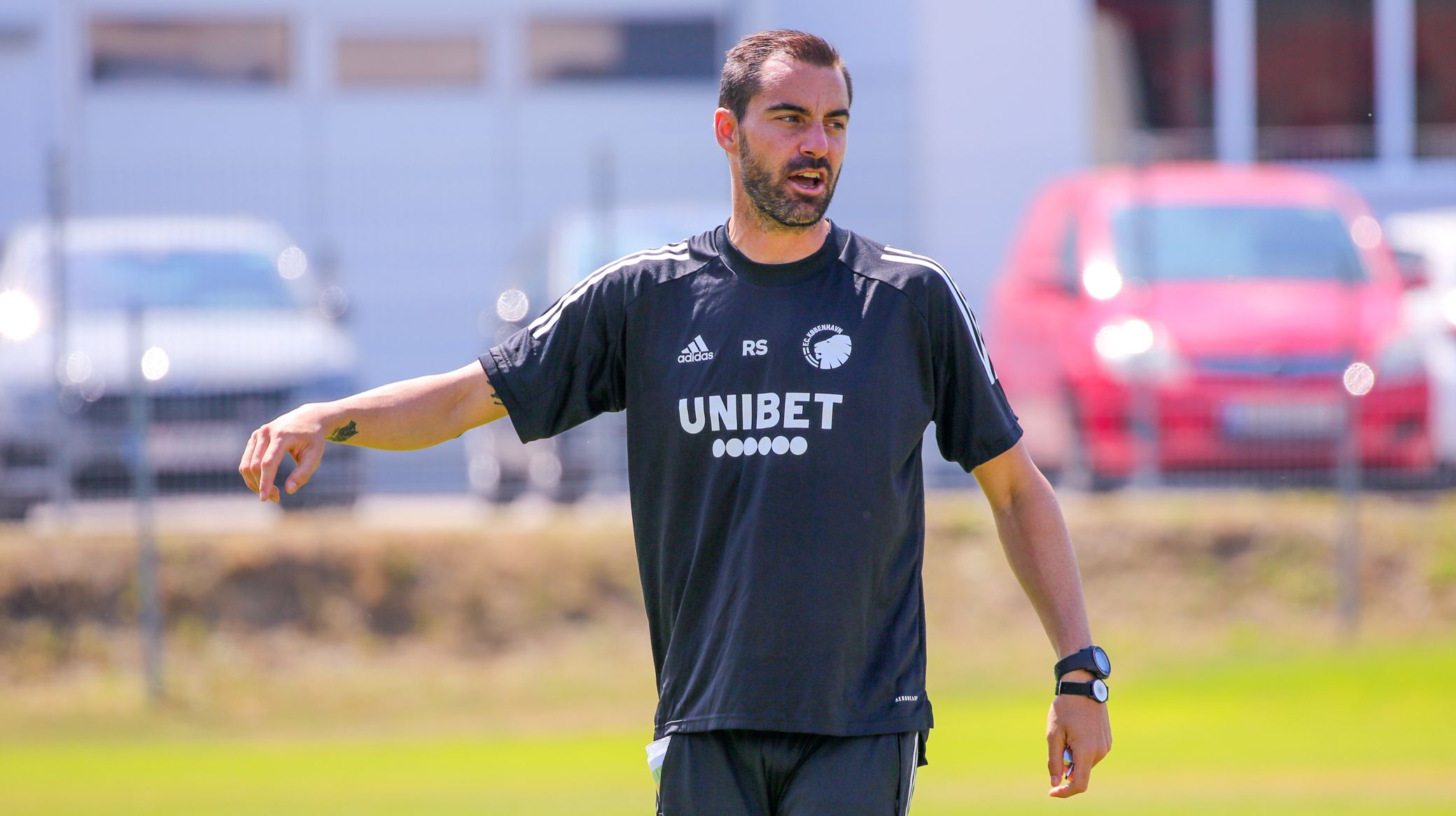 Torkil Fosdal, FCK.DK
Rubén Sellés moves to Southampton F.C.
10/06 2022 16:00
F.C. Copenhagen have come to an agreement with Premier League side Southampton F.C. for our assistant coach, Rubén Sellés, to move to the English club.
Discussing the move, FCK sports director Peter Christiansen says: "Rubén has done a really good job at FCK, and he is a talented coach, so he will always be in demand from others. Now it is a club from the world's biggest league that has approached us and for Rubén this is a unique opportunity that he cannot turn down.
"We have done everything we could to keep him here, but we have been able to make a really good financial agreement to plaster over the wound for his departure, and the process has been very respectful. It is with a bleeding heart that we let Rubén go, but it is part of football, and we thank him for his efforts here and wish him and his family all the best in England.".
Sellés: Has been a pleasure at FCK
Sellés has been assistant coach at FCK since January 2021 and looks back on his time in Copenhagen with fondness.
"It has been a great pleasure for my family and I to be at the club and in Copenhagen. We have been treated fantastically well, had a lot of good experiences and met many good and talented people," says Sellés.
"This opportunity has come as a bit of a surprise, but it is not often that you get the chance to work in the Premier League. Therefore, I am grateful that FCK have been understanding, even though it was not what they wanted and that they have acted as gentlemen by entering into an agreement and letting me have that experience."
Christiansen: Looking at our setup
For now, Sellés' move to Southampton does not give rise to changes in FCK's coaching staff, where head coach Jess Thorup still has Jacob Neestrup as his closest assistant.
"We are currently assessing our setup, and we are missing a piece in our staff right now, so it is logical that we consider an addition there that can supplement the current coaching staff," says Christiansen.
Everyone at F.C. Copenhagen thanks Rubén for his time at the club and we wish him good luck in the future.