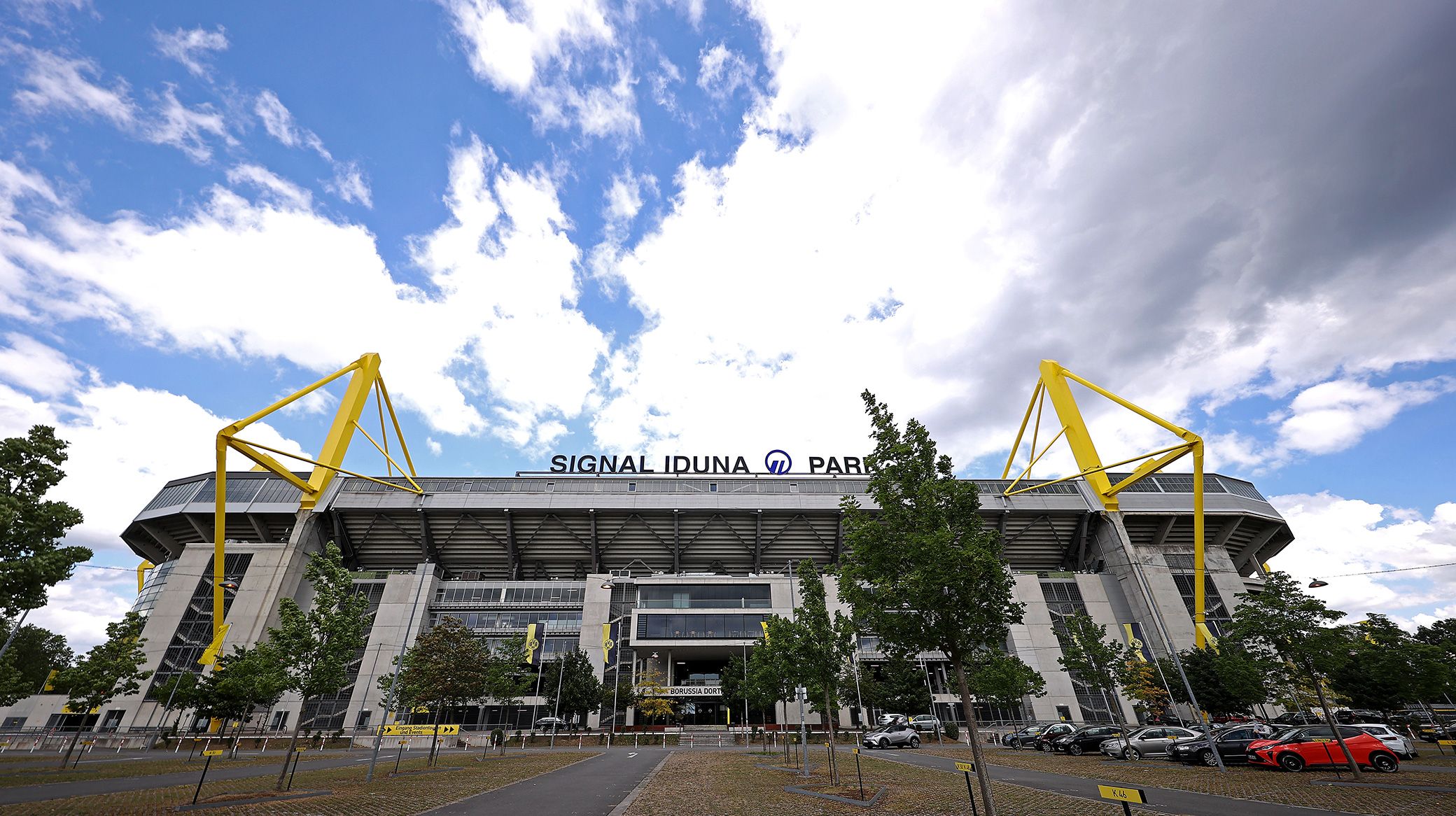 Lars Baron, Getty Images
Police info for Dortmund away
05/09 2022 18:14
Borussia Dortmund's security department have sent us this letter from the police in Dortmund, for which we thank them. It spells out important practical and security arrangement surrounding Borussia Dortmund vs F.C. Copenhagen on Tuesday.
We expect approximately 3,500 F.C. Copenhageners in the city and encourage fans to gather from 12 noon at Alter Markt in the city centre, from where there will be a departure to the stadium at 4pm. Please note that large bags are not allowed in the stadium, but can be stored in a locker for EUR 0.50.
- - - - - -
Dear FC Copenhagen football fans!
The police in Dortmund welcome the upcoming Champions League match between Borussia Dortmund and FC Copenhagen!
The "Alter-Markt" square in the centre of Dortmund is available to you as a fan contact point.
We expressly welcome sports enthusiasts and peaceful football fans to our city. We understand that passionate support and an impressive atmosphere are part of football matches, but we would like to make you aware that carrying and burning pyrotechnics of any kind is prohibited in Germany.
This ban applies not only in the stadium, but in all public spaces. Violation of this rule will inevitably lead to legal consequences and, as a rule, to a ban from entering the stadium.
This would mean that, despite your travel to the venue, you are unable to support your team at the stadium due.
So don't burn pyrotechnics anywhere in the city or in the stadium! You are putting yourself and other people at risk!
The Dortmund police would also like to draw attention to the following:
Any kind of violent confrontation between individuals or groups will result
in immediate police intervention and lead to criminal consequences. Entry to the stadium will also be prohibited in these cases.
Drugs such as marajuana or similar are prohibited in Germany, do not take drugs with you to the game.
The existing subway lines from Dortmund city centre to the stadium can only be used in small groups.
Arrival by bus or car
Away fans arriving by bus or car can park at the car park E3, Victor-Toyka-Strasse in Dortmund. From there it is only a few metres on foot to the stadium. Please enter the address "Victor-Toyka-Strasse, 44139 Dortmund" on your navigation device.
Arrival by train
Away fans arriving by train can take the underground line U45 from Dortmund Central Station to the stop "Stadtgarten" and from there take the line U46 in the direction of Westfalenhalle to the stop "Westfalenhallen".
Arrival from the city centre
Away fans who are already in the center of Dortmund (fan contact point: "Alter Markt") can travel - exclusively in small groups - by underground from the "Stadtgarten" stop on the U46 line in the direction of Westfalenhalle to the "Westfalenhallen" stop.
Your entrance is in the north entrance of the stadium on Strobelallee. See signs for away supporters and sections 08, 60, 61, 70, 75.
You can also find updated information about the operation on the Dortmund police Twitter account.
We wish you a safe journey and a pleasant stay in Dortmund!
Your police in Dortmund