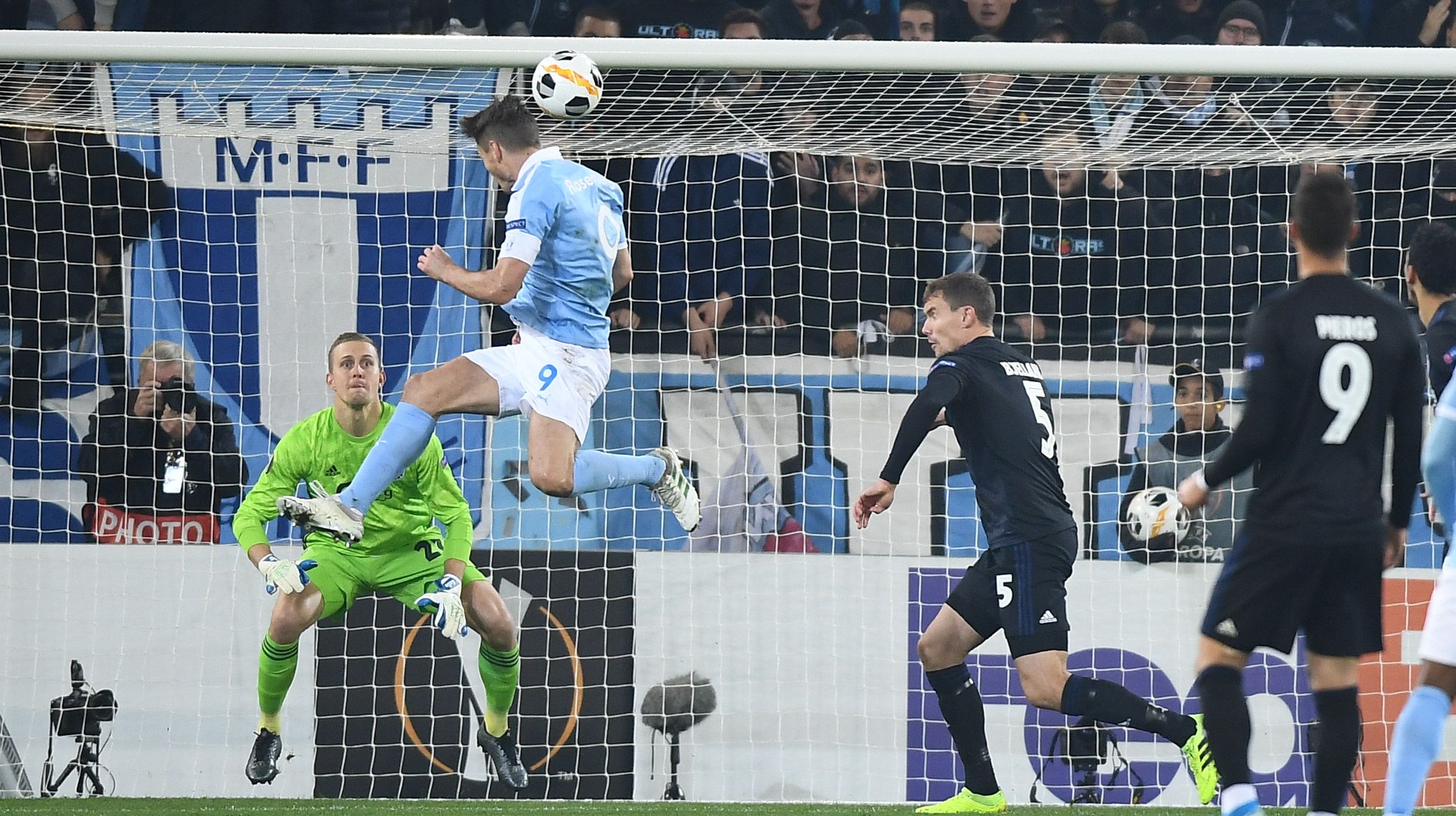 Lars Rønbøg, Getty Images
Players react to Malmö draw
04/10 2019 09:02
F.C. Copenhagen players were overall happy with the point from Malmö on Thursday night that keeps the Lions top of their UEFA Europa League group.
Carlos Zeca
"It was a tough match, but I really think that we kept Malmö away from the very big chances. Overall, the team did well and we scored a nice goal just before the break.
"In the second half we come under pressure and they scored a good goal. But a 1-1 draw is a fair result in my eyes. All men fought well - and I have to commend our fans, because they gave us a great support."
Karl-Johan Johnsson
"That is a strong point we bring home today. We delivered a disciplined effort, and thanks to that, Malmö did not get many chances.
"We didn't get a lot of chances either, so a draw is probably a very fair result. With four points after two matches, we have a good chance to advance in the group. All in all, I think we played a good match."
Jens Stage
"It wasn't our best match, but we got an important point. We kept Malmö down to only a few chances, which is very positive - and then it was a real pleasure to see and hear the support we received from our fans."
Andreas Bjelland
"It was a messy fight that was a bit too out of control at times. But I think that during periods we really held onto the ball, we settled down and earned a strong finish to the first half, where we also got the goal.
"The first 10 minutes of the second half were also good, but then they scored - and then pushed us back. But we got an important point, and with four points after two games, it looks good."
Next up for FCK is a trip to Brøndby in the 3F Superliga on Sunday.