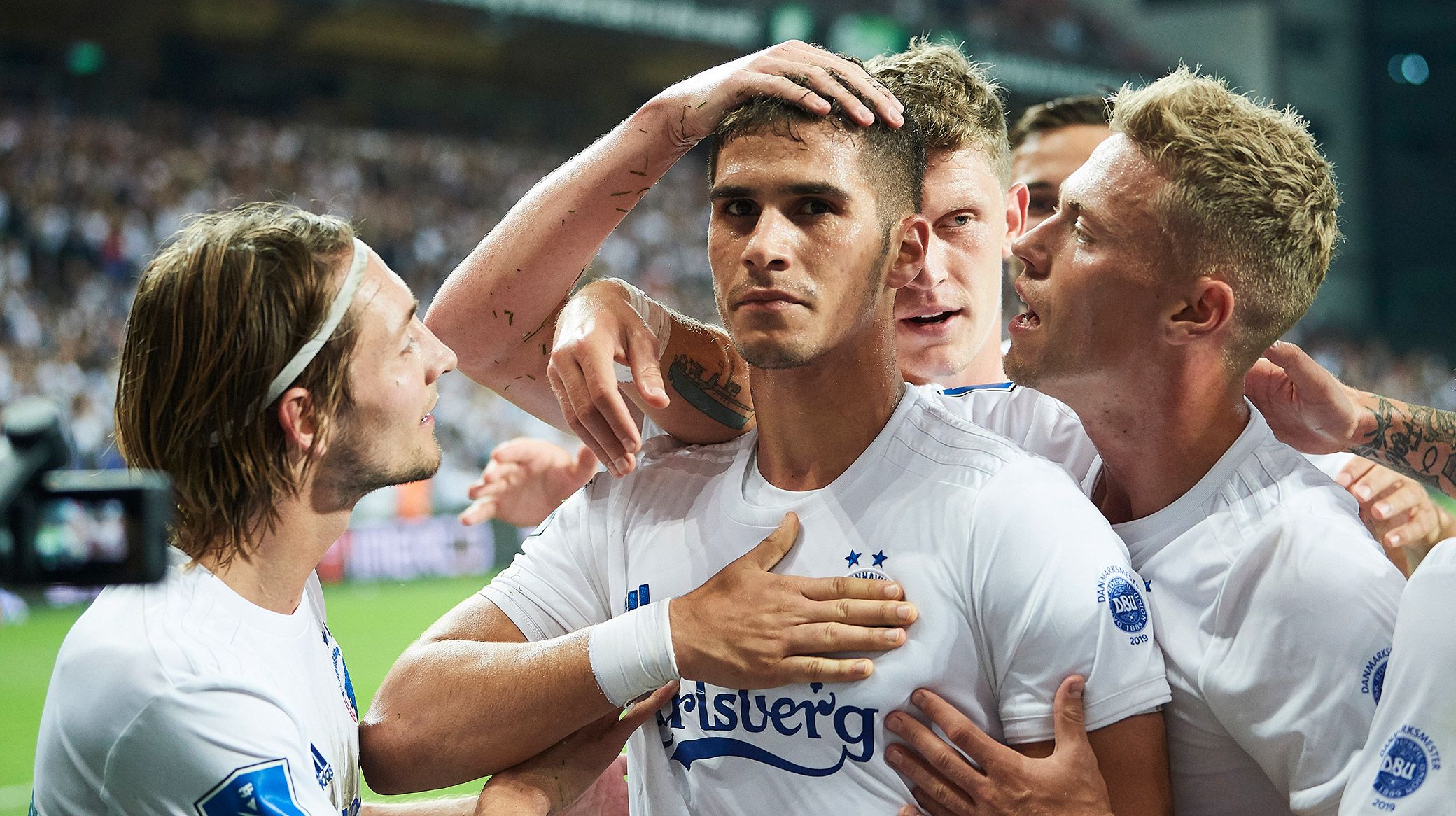 Lars Rønbøg, Getty Images
Pieros Sotiriou sold to FC Astana
20/02 2020 12:30
F.C. Copenhagen have sold Cypriot forward Pieros Sotiriou to FC Astana from Kazakhstan.
Pieros came from APOEL in 2017 and scored 14 goals in the Superliga in this first season, and now he can look back at 110 matches for FCK and 35 goals.
"Pieros has been a huge asset to us," says manager Ståle Solbakken.
"He is a great guy off the pitch, and he always gives 100 percent for the team, so in that context, he is a dream player for every coach.
"The competition has been fierce in his position, but he has always been ready to fight for his place and prove himself in training and matches.
"In my opinion he has not always received the recognition he deserved for his efforts for the club. However, for him, the team has always been the most important, even if he probably could have scored more goals and received more praise by being more selfish.
"We have been very happy to have him here, and he can be proud of his contribution. The timing of the transfer is not optimal on the short run, but nevertheless we wish him all the best in the future.
"We are still well covered with N'Doye, Santos, Kaufmann and soon also Jonas Wind, and Daramy and Fischer can also play up front," ends Ståle.
Pieros Sotiriou can also look back at his stay in Copenhagen with great satisfaction:
"It has been amazing for me to be in the club," Pieros says.
"I have made friends for life and had the experience to play in a very great club, where we have had great adventures with the fans. This I will always take with me in my life.
"I will miss everyone in the club, and I will miss Copenhagen as a city, but I will for sure come back some day and say hello, when it's possible.
"I wish FCK and everybody around the club all the best, and I'm very proud that I had the opportunity to play here," says the 27-year old Cypriot International.