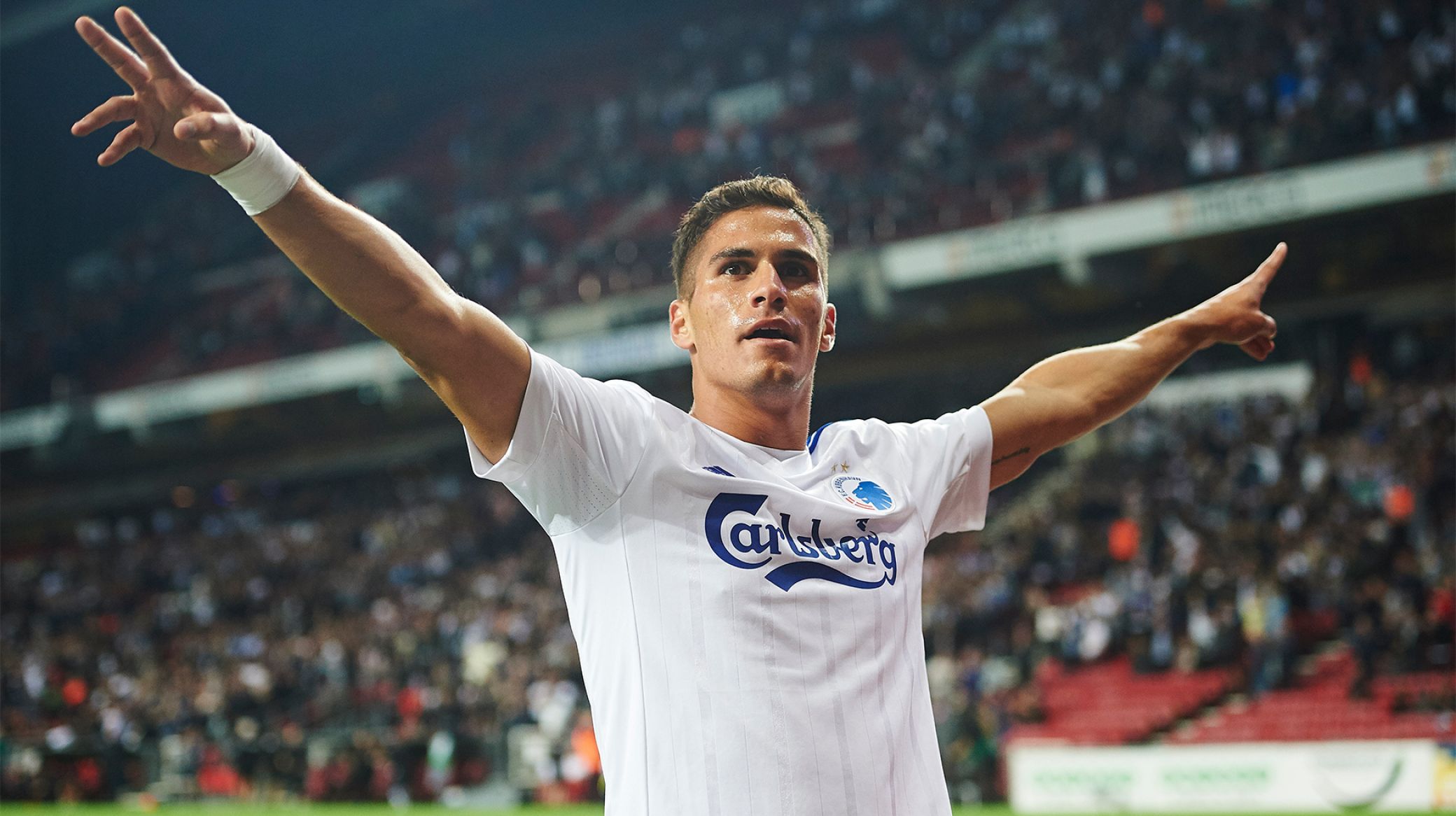 Lars Rønbøg, Getty Images
Pieros Sotiriou: Atletico match will be special
14/02 2018 17:28
Pieros Sotiriou says FC Copenhagen's Europa League clash with Atletico Madrid on Thursday will be special.
Sotiriou is an experienced player in Europe but is nevertheless looking forward to Thursday's clash.
"We are looking forward to Thursday, although it will of course be a hard fight for us," Sotiriou told FCK.dk.
"We have been well prepared in recent days, since our victory over Randers. It's about getting a useful result at home and trying to keep the excitement intact before the return game in Spain.
"And that's what the fans can help us with!
"The key will be to avoid making mistakes defensively - while taking advantage of the few chances that we hopefully get at home.
"But we must play to our very best at both ends of the field.
"It will be different from a regular Superliga match, because the pace will be higher and the opponent will of course be stronger.
"And we are not favourites in advance, which hopefully can make us play more freely - we understand that the normal expectations for us are not there.
"But first and foremost, it's about following the manager's instructions we've been working on in training."
Telia Parken will be sold out on Thursday night, with 37,000 fans inside the stadium.
Sotiriou added: "I'm excited because we meet one of the world's best teams. Everyone in the team needs to play and show up for such a match.
"I understand the fans have prepared a big tifo when we come out on the pitch - it will be a beautiful sight! I just hope I can help make them happy after the match as well."