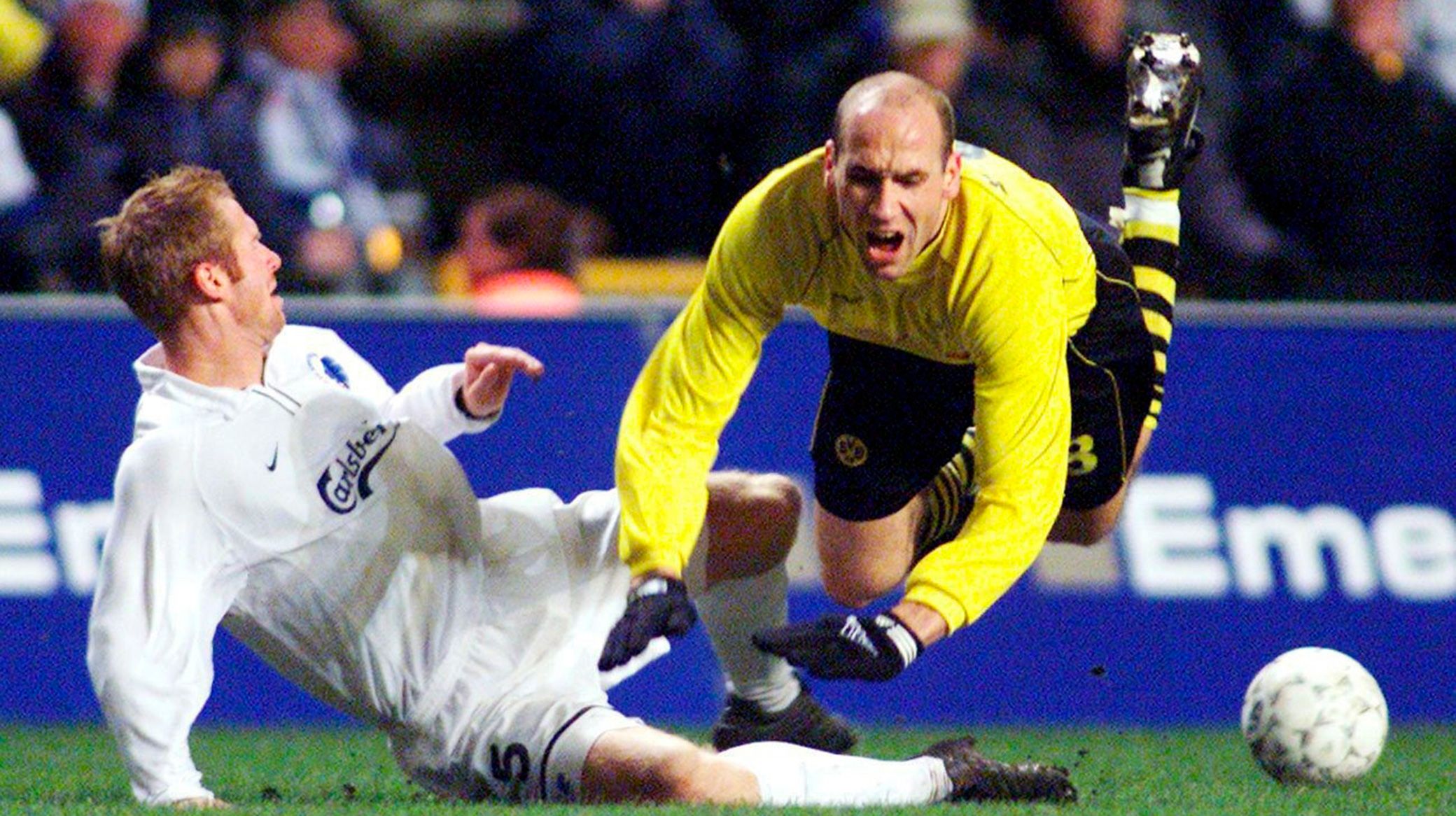 Friedemann Vogel, Getty Images
Our past meetings with Man City, Dortmund and Sevilla
26/08 2022 09:15
F.C. Copenhagen will face Manchester City, Sevilla and Borussia Dortmund in the Champions League group stage this season, and they are all clubs we have met before - although Sevilla was only in a training tournament.
Here are our past experiences against our Group G opponents…
2009: Manchester City
We met Manchester City in the last-32 of the 2008/09 UEFA Cup, where we drew 2-2 in Parken in the first leg - thanks to a late equaliser from debutant Martin Vingaard, while Ailton Almeida scored our first.
In the second leg, despite pitting in a great effort, the Lions were downed 2-1 in a game that was goalless until 73 minutes.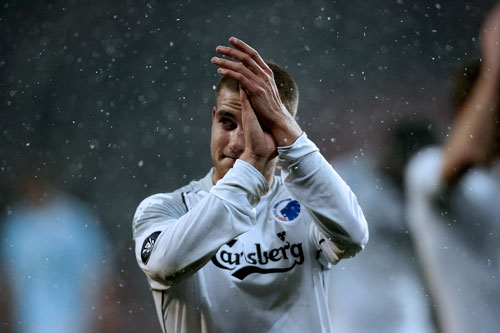 2001: Borussia Dortmund
We met Dortmund in the UEFA Cup third round in 2001, after we, as defending Danish champions, had been knocked out by Lazio in the Champions League qualifiers.
We then beat Obilic (2-2 away, 2-0 at home) and Ajax (0-0 at home, 1-0 away), before the Germans beat us 1-0 in both games.
In Parken, Heiko Herrlich scored the winning goal in the 90th minute, and in Dortmund, Jan Derek Sørensen scored in the 89th minute.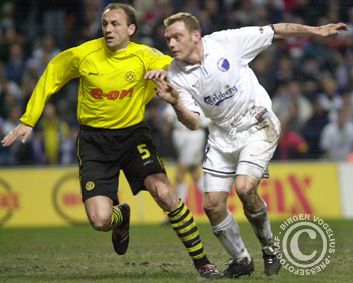 2002: Sevilla FC
As mentioned above, we have only met Sevilla in a training tournament, which was held after the 2001/02 season and before the World Cup in South Korea and Japan.
With a rather weakened team, we made it all the way to the final, where the Spaniards beat us 5-0. Before the final we had beaten Eintracht Frankfurt and Chievo, both on penalties.
The final was not played at Sevilla FC's home ground, Estadio Ramón Sánchez Pizjuán. But our first-team squad did visit on 1 February 2015 during a training camp in Portugal.
Back then we had Christian Poulsen in the squad, and he got tickets from his old club for Sevilla's home match against Espanyol, where Christian was greeted by everyone who recognised him and was interviewed on the pitch for the club's TV channel during half time.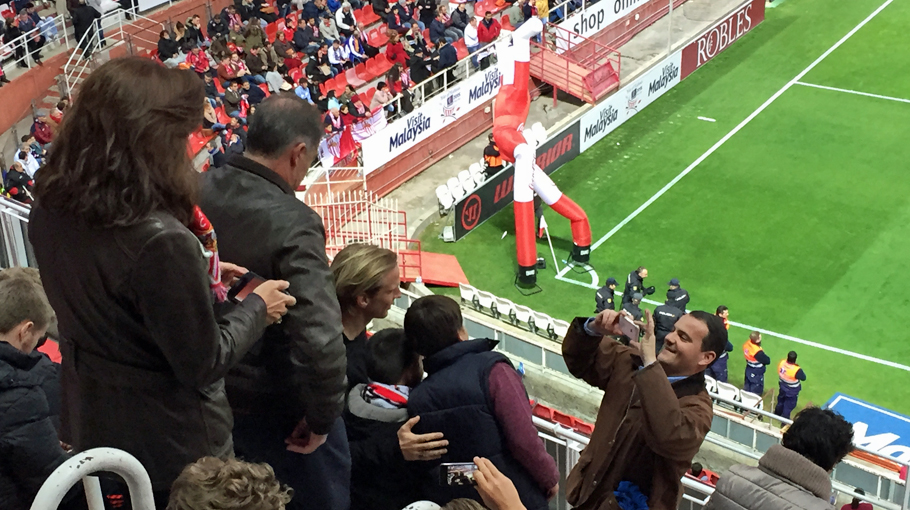 - - - -
We will of course take a closer look at our opponents in 2022 when we near each individual game. The final schedule is expected on Friday evening at the earliest, when UEFA have an overview of the groups in the Europa League and Europa Conference League.