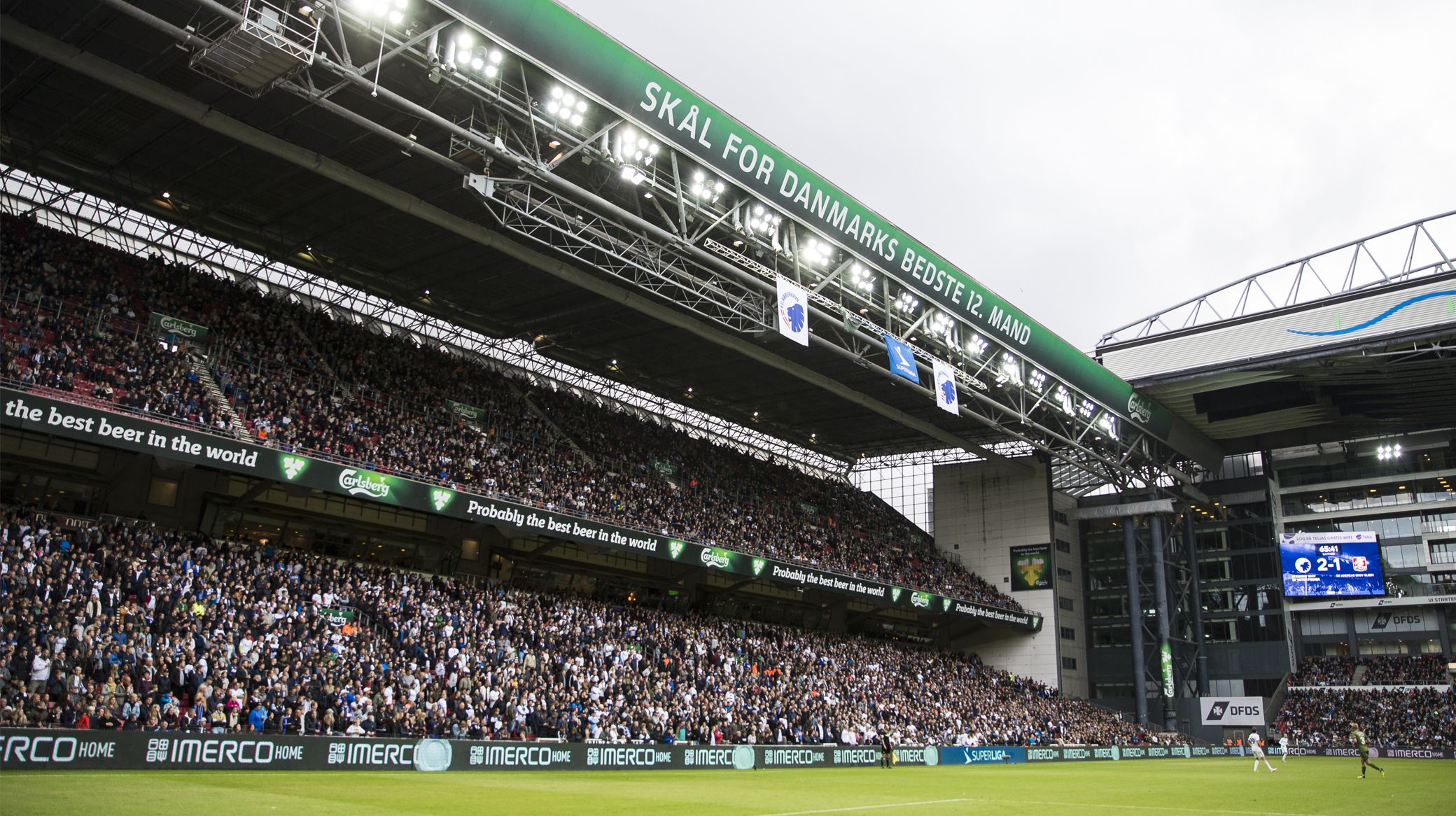 Samy Khabthani, FCK.DK
New FC Copenhagen ticket price changes
15/01 2019 18:07
FC Copenhagen will introduce a new ticketing structure for the spring half of the 2018/19 Superliga season.
The new structure will see some sections reduced by up to 46 per cent.
It is part of our desire for more spectators to enjoy games at Telia Parken and, among other things, must be seen in continuation with last year's initiatives with subscriptions as an alternative to the well-known season ticket.
We hope and believe that the new approach - with cheaper single tickets - also takes us a step in the right direction.
New match categories
In the future, the cheapest adult ticket for FC Copenhagen games will cost DKK 100 or DKK 120, ie a reduction of 46 percent or 35 per cent respectively, compared to the previous 185 DKK.
The difference depends on whether it is a category A, B or C match. Previously, the price for Superliga matches has been the same, except for the derby against Brøndby.
New price zones in the C Stand
Another change we have made is to increase fan flexibility by dividing the C Stand into three price zones. The price has been slightly increased on the middle sections, reduced on the far ends and unchanged in between. This - as well as the prices for A, B and C matches - are shown in the table below.
The prices of other stands are unchanged, including the away team's section, where the agreement is that the price follows our own atmosphere-creating fans in Section 12.
Considerations for season tickets and subscriptions
With the new ticket structure, it important for us that ticket prices are still in proportion to the price paid by our many season ticket and subscription holders. We also believe that this solution has been taken into account, so that there are still clear advantages of season tickets (including half year cards) and subscriptions if you want to visit us more regularly.
- - - - - -
We also appreciate debate
We would like to take this opportunity to thank you for your input on our ticket prices, which we received on the social media. We read them with great interest and take them into our ongoing consideration of the overall goal for all of us: more spectators in Telia Parken.
Our experience over the years is that there is not always a direct connection between lower prices and more spectators. This is considerably more complex, but we believe that the ticket price also has an impact.
We are therefore also looking forward to hearing the reactions to this initiative. However, we ask for an understanding that we rarely go into longer debates on topics such as this, because we do not believe that social media is suitable for this.
On Friday there is the opportunity to pick up the topic when we host FCK INSIDE in the KB Hall, and otherwise we also like the debate to continue via, for example, our SLO team, fan club and fan radio.