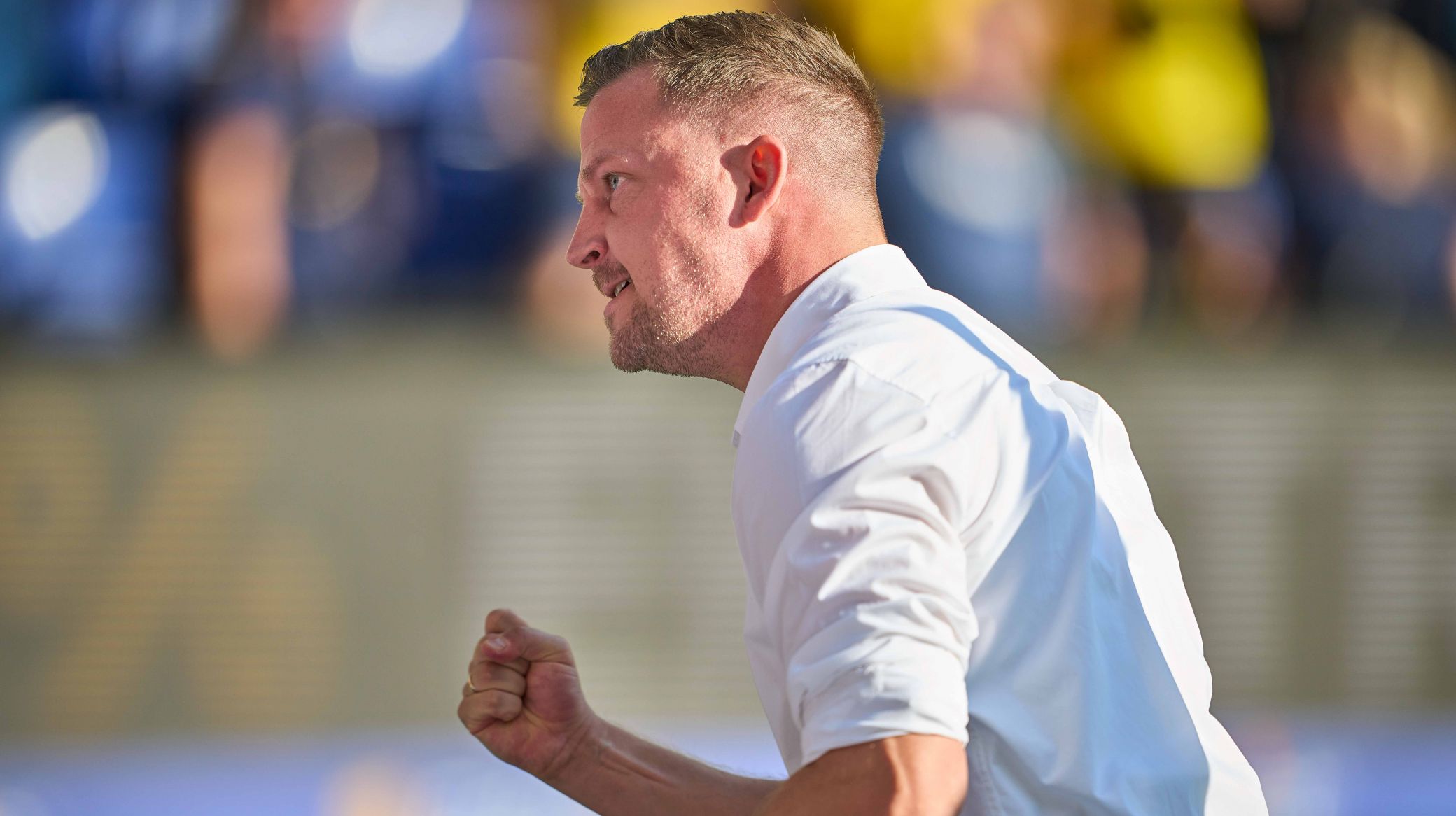 Lars Rønbøg, Getty Images
Neestrup: The players earned their three points
24/09 2023 20:56
F.C. Copenhagen head coach Jacob Neestrup says the credit for beating Brøndby 3-2 in the Danish Superliga on Sunday should go to his players, not himself.
The Lions twice went behind at Brøndby Stadium but Roony Bardghji popped up with a late double to ensure all three points headed back to Parken.
Discussing the game, Neestrup said: "As the second half progressed, we gained more and more of the upper hand, and it was a completely even game, which in the end tipped in our favour.
"But I recognise that the game could have been over after 45 minutes.
"It was the players that won the game today. We have great depth and some really good players who put in an excellent performance today, when the manager didn't get it all right.
"There was something in my plan that obviously didn't work compared with other recent games, where we played with one up top instead of two, and where Diogo ended up in a position where he didn't fit in.
"The gaps between the team were also too large, particularly for one of their goals.
"But I am a privileged coach because we have such a broad and strong squad, where many of my players are just a little bit better than the opposition.
"Orri, Claesson and Roony were probably the angriest people in all of Copenhagen yesterday when they were told that they wouldn't be starting, but look at what they did when performing today. That also applies to the other substitutes. I'm very impressed with everyone who came on today. That width is decisive, so this victory is from all the players."
Discussing the reaction to going a goal down twice in the match, Neestrup added: "I think it's really outstanding what we've shown this week. To first go to Farum and get a draw, and then go to Istanbul and be as good as we were, and then have to deal with the disappointment afterwards. Then we came out here, play a bad first half, went behind twice, but still won in the end."
Roony celebrated with Neestrup after his second goal, which turned out to be the winner. And the boss had special praise for the young Swede.
"He has improved a lot this season and is our Superliga top scorer now," said Neestrup.
"It hurt to put him on the bench, and if we had played at home in Parken then he might have started. But it's great to see him come on and deliver today."
The victory means FCK remain top of the Danish Superliga and three points ahead of second-[place SIlkeborg. Next up is a clash with Lyseng in the Danish Cup on Wednesday, before a home game against FC Midtjylland in Parken on Saturday.