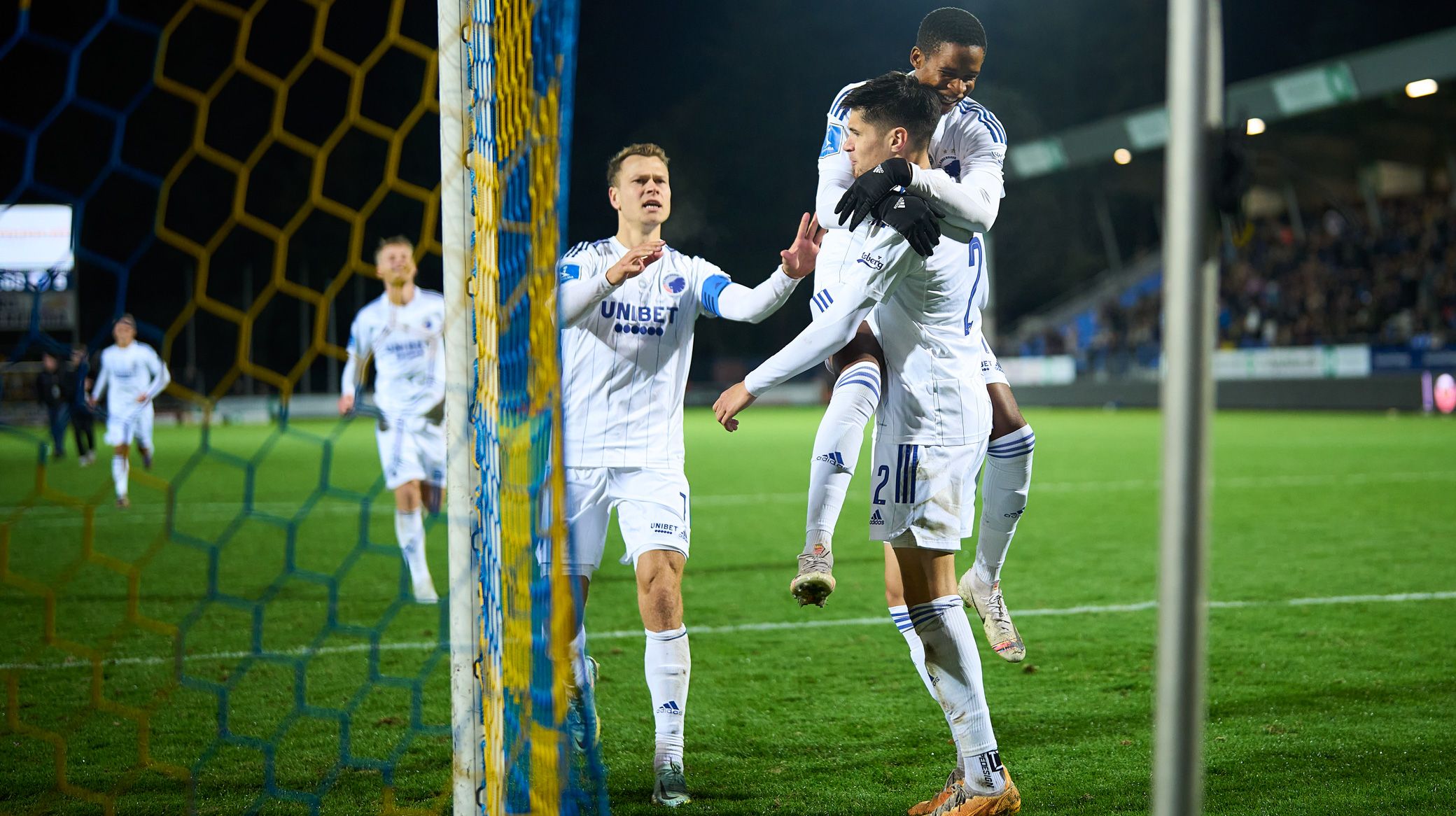 Lars Rønbøg, Getty Images
Neestrup mulls over cup victory
20/10 2022 09:55
F.C. Copenhagen head coach Jacob Neestrup believes being more clinical in front of goal would have meant avoiding a penalty shoot-out with Hobro in the Danish Cup on Wednesday.
The Lions came back from a goal down but then couldn't find another as the match ended 1-1 after 120 minutes. Hákon Haraldsson was also sent off on 80 minutes.
Kevin Diks scored the crucial last penalty to send FCK through as 5-3 victors in the shoot-out. And Neestrup says the night was tough to get through.
"I say this with all due respect, but when you don't knock out a 1st Division team after 90 minutes, it's because you haven't delivered," says Neestrup.
"Having said that, I don't think it was a poorly executed game from our side, because we created plenty of chances to score a good handful of goals in the regular 90 minutes.
"If we had just taken advantage of a few of them, we would not have ended up in this situation. We enjoyed long periods of heavy pressure, but also some individual instances after the red card where I think we stumbled a bit. But looking at the game as a whole, I think it's clear that it's one we should have won."
William Clem made his debut from the start in central midfield, and he received words of praise from the head coach afterwards.
"Clem played excellently tonight under great pressure," says Neestrup. "We fell behind early on, but he had good composure on the ball, played many good passes forward, and he positioned himself well both with and without the ball. So a very nice performance on his part.
"The fact that we played 120 minutes – and 40 of those with 10 men – is of course not optimal in that we have an important match again on Saturday, but that is how it is, and it is not something we should dwell on.
"We will be ready on Saturday and look forward to a full Parken to support the boys against Midtjylland."