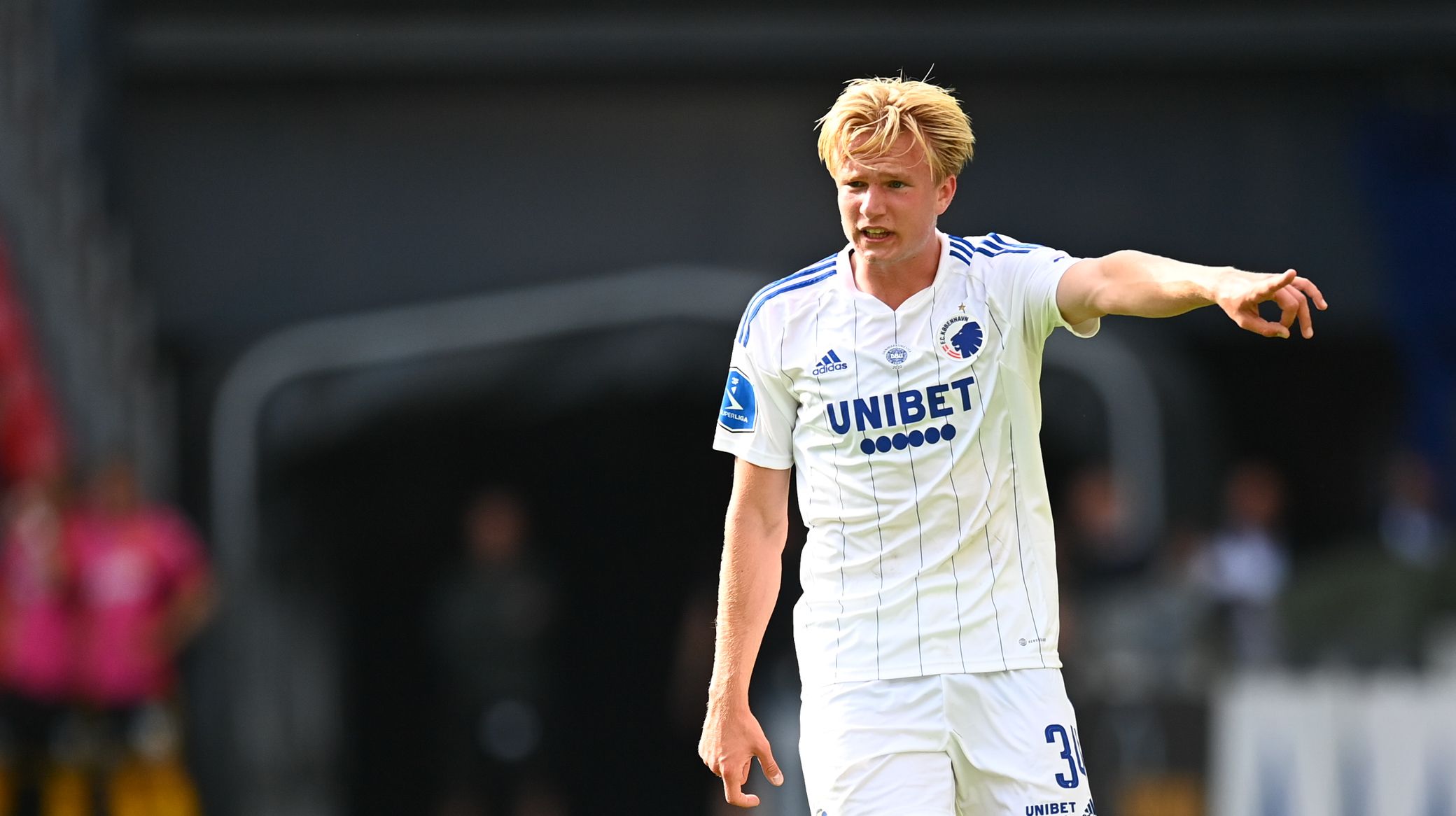 Jan Christensen, Getty Images
Kristiansen calls on fan support vs Trabzonspor
14/08 2022 13:16
F.C. Copenhagen full-back Victor Kristiansen says a packed Parken Stadium can help make the difference for the Lions in their UEFA Champions League playoff clash with Trabzonspor on Tuesday.
Tickets are still available for the game, which kicks off at 9pm. Parken has proved to be a formidable stadium on European nights in the past – and Kristensen says the team is ready to put on a show for the fans.
>> Buy F.C. Copenhagen tickets
"It will be really intense and a big challenge on the pitch for us," says the defender.
"We're definitely up against a super strong team, but we have also proved that we are a really good team and a club with a lot of European experience.
"I believe and hope that the energy we get from our fans will contribute to us performing at our highest level, so that together we can produce a great European evening in Copenhagen.
"Both us and the fans have the ambition to get back into the Champions League. It requires us to produce two really good performances. It starts on Tuesday and we are all looking forward to coming out and hearing the Champions League anthem, and giving everything we can to achieve that goal.
"It will be a match where every tackle and pass can be decisive, so we must be at our best to progress. I really believe we can do that.
"So far in the season we've fluctuated too much, but we know that we must and can do more, and at our best we are a team that causes a lot of problems for the opposition.
"We are looking forward to the match and not least the atmosphere in Parken on Tuesday."
If you are planning to come to an F.C. Copenhagen game for the first time, check our travel advice for F.C. Copenhagen home games here.
Please remember that away fans cannot buy tickets via F.C. Copenhagen, and any away supporters in the home sections of Parken may be asked to leave or not be permitted entry.
Away tickets can be bought via Trabzonspor.