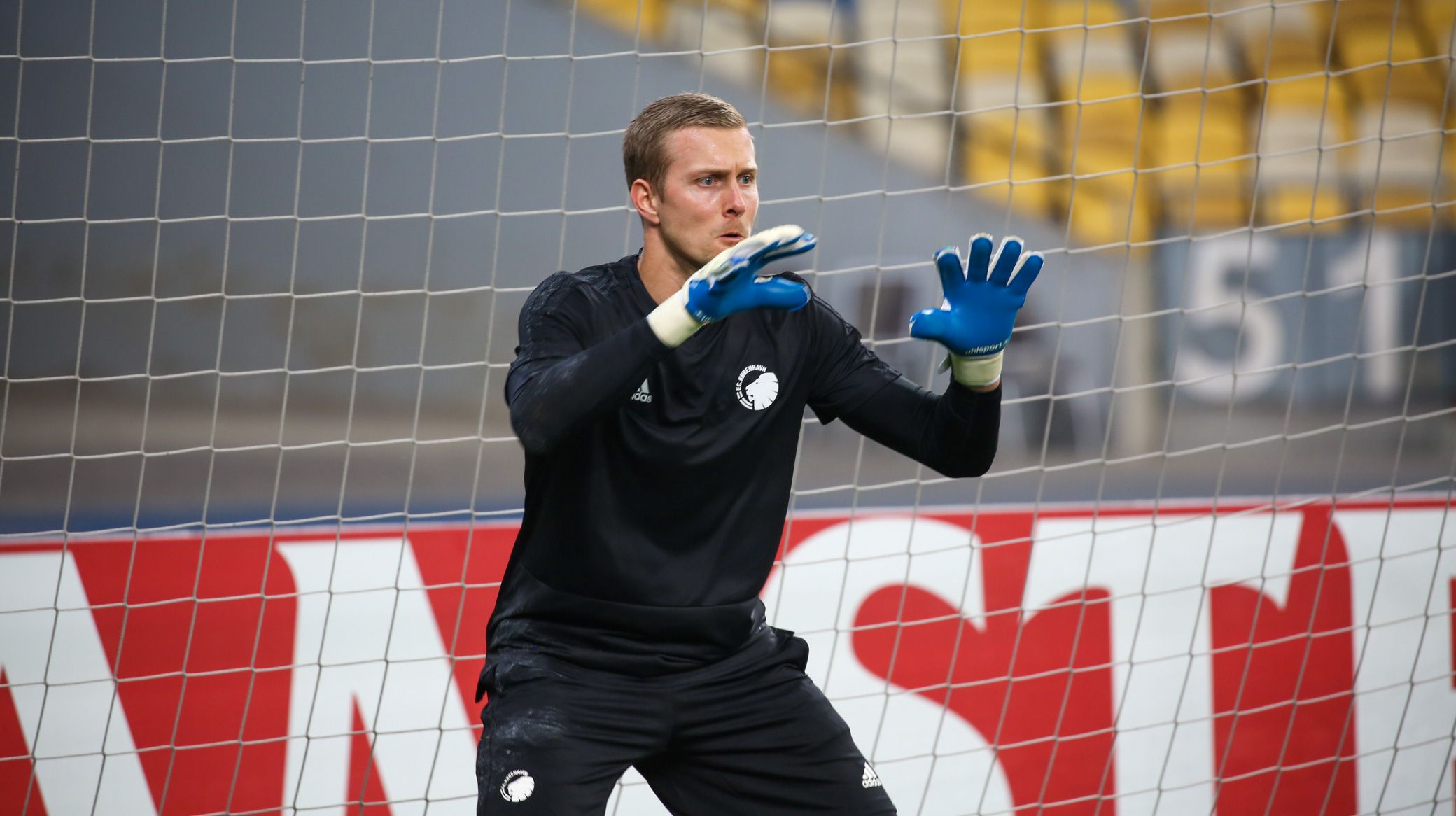 FCK.DK
Kalle Johnsson: We've studied Dynamo
24/10 2019 13:13
F.C. Copenhagen goalkeeper Kalle Johnsson says he's done his homework ahead of Thursday's UEFA Europa League clash with Dynamo Kiev.
FCK are in Ukraine ahead of tonight's 21:00 kick off and Johnsson is prepared for the battle.
"It will be a big challenge and a good test for us as a team," he said.
"We have studied them both offensively and defensively. Kim Christensen (FCK goalkeeper coach) and I have also watched some videos of their offensive players and we've prepared ourselves thoroughly for game day."
FCK coach Christensen already knows Kiev winger Benjamin Verbic from their time together in the Copenhagen team between 2015 and 2018.
Aware of Verbic threat
And Johnsson hopes that will give him an advantage.
"I haven't actually got any insider information about him yet, but I'm sure Kim is completely in control and I should probably get that before kick off - but I know he has a good shot!" Johnsson said.
After the first two rounds of the Europa League group stage, Danish champions FCK have four points - just like the Ukrainians. And Johnsson says he has the recipe for success.
"These battles are about being good in defence and being effective when attacking," he said.
"We have competed well in the first two group matches and we will have to do the same here, if we are to get a good result."
Watch Dynamo Kiev vs F.C. Copenhagen
Dynamo Kiev vs F.C. Copenhagen will be broadcast on Danish channel 6'eren or DPlay. Viewers in the UK can watch Dynamo Kiev vs F.C. Copenhagen on BT Sport Extra.