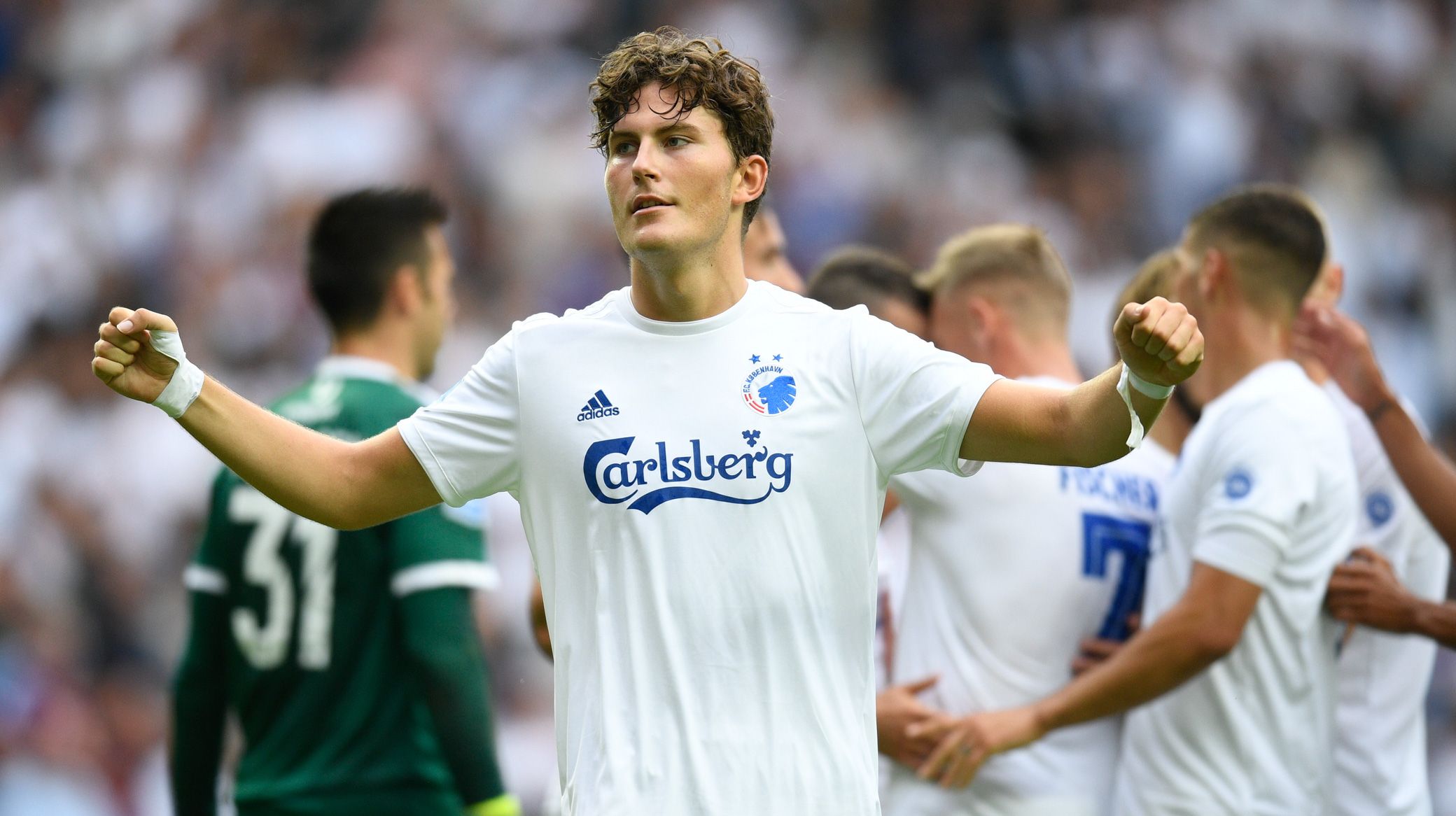 Jan Christensen, Getty Images
Jonas Wind: Wonderful to be off the injury list
01/04 2020 17:39
F.C. Copenhagen's Jonas Wind has spoken about his long return from injury.
The 21-year-old suffered a serious injury in August that has since kept him away from the FCK first team.
 
"Of course it is great that my name is no longer on our 'injury list'," says Jonas, who last played for FCK against Randers in August 2019.
"I can now be on a par with all the others, even though we can't train as we usually do right now. It's been a long, hard job to get here, and it's really great after more than seven months of surgery and rehabilitation.
"I train the same amount as everyone else now, and I often have days of double workouts to make sure I get enough out of me.
"That's why I'm also quite ready when we get to play matches again at some point. We don't know when it will be, but it's a big thing for me that I've come this far."
Wind was supposed to have participated in a couple of reserve team matches this spring, before a comeback lay on the cards. Those plans are now on hold due to the coronavirus situation. But Wind is still in high spirits.
 
"I've probably gotten used to training in this way, where you are an individual in your training and most often with only a coach or a physio. Therefore, this period where we have a 'new way' of training is probably harder for the others than it is for me," he adds.
 
"I'm just really happy that I'm through the injury. It's super motivating, and I'm looking forward to training and playing matches again as soon as we can."
 
With Wind now removed from the injury list, it leaves Robert Mudrazija, Nicolai Boilesen, Dame N'Doye, Jens Stage and Guillermo Varela as FCK players currently out of action.