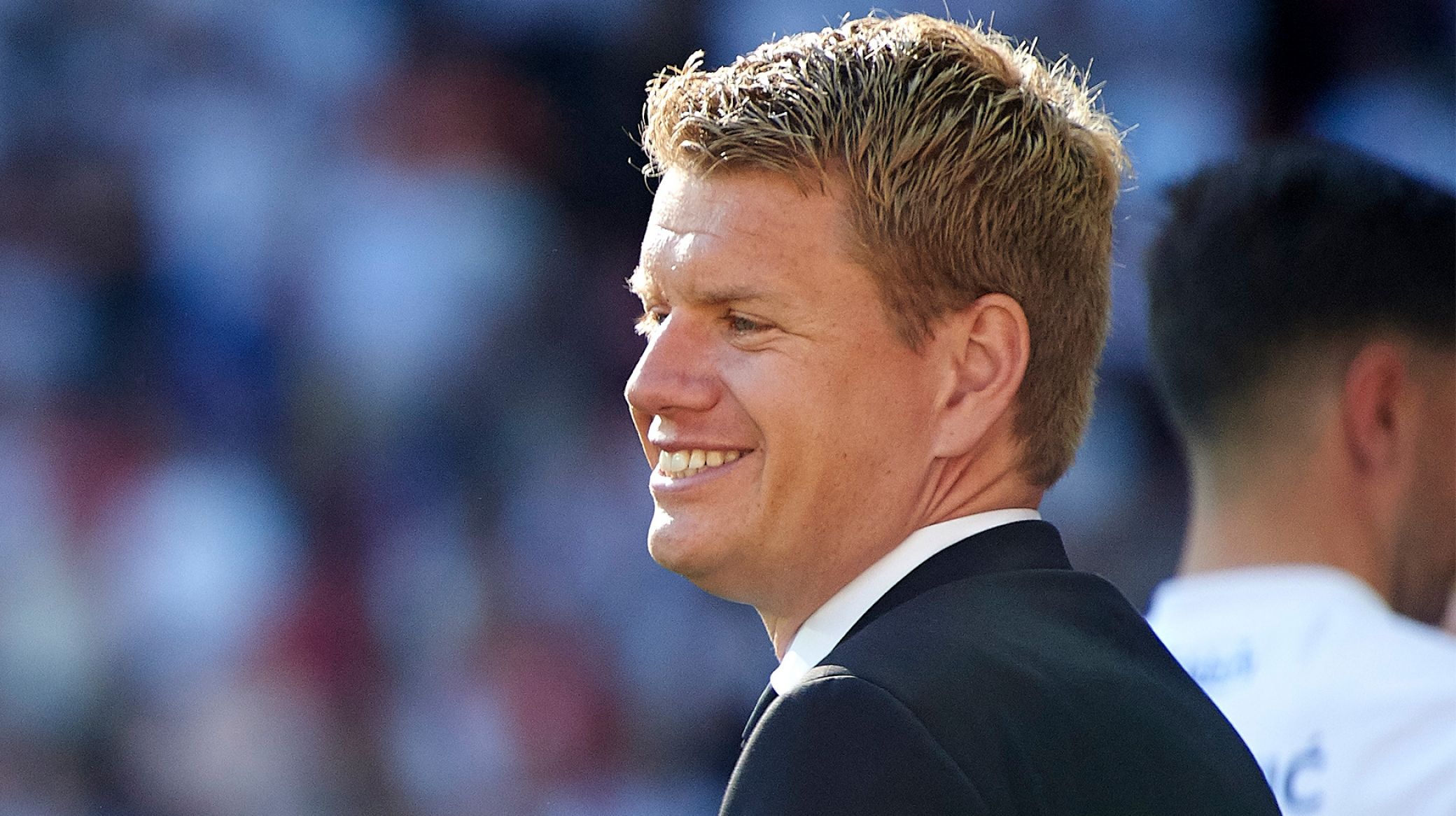 Lars Rønbøg, Getty Images
Johan Lange joins Aston Villa as Sporting Director
30/07 2020 13:00
F.C. Copenhagen's Technical Director, Johan Lange, is leaving the club after six years to join Premier League outfit Aston Villa as Sporting Director.
"We are proud of and happy for Johan that he has been given this exciting opportunity in the Premier League, and of course we will not stand in his way," says manager Ståle Solbakken.
"It shows that Johan is incredibly good at his job and has delivered great results at FCK over the past six years.
"Our club takes pride in developing not only talented football players, but also talented managers and employees. It is also definite proof that our strong overperformances in Europe attract attention from the big leagues; we are carefully studied and players, coaches and managers become attractive.
"Johan is a good example of this. He returned to F.C. Copenhagen in 2014 as a coach, and he has since developed to become a significant figure in our sporting department. He has been important in the development of everything from the talent department to the recruitment of players to the first team."
Ståle has so far chosen to distribute Johan tasks internally in the current sporting department.
"Even though Johan leaves behind a big gap, we have many experts and skilled people, who can cover for him. Therefore, we are confident that we can cover the tasks that Johan leaves behind in both short and long term," adds Ståle.
"Initially, we will cover his tasks internally, where Daniel Rommedahl and Frederik Leth will take on additional tasks. We will, however, also use this situation to see how we can position ourselves even stronger in the long term.
"Both personally and professionally, we will miss Johan, but we all wish him all the best and look forward to following him in his new job."
Johan is looking forward to the new challenge at Aston Villa in the Premier League:
"The opportunity to work at a great and ambitious club like Aston Villa in the Premier League is unique. That is why I felt I had to pursue it and the dream of being part of the world's biggest league," says Johan.
"At the same time I leave behind a job and a club which I like very much and which is both challenging and inspiring to be a part of.
"I have had the opportunity to work with talented people both on and off the pitch, and I have learned a lot from them. Therefore, I know that the club is strong, and there are lots of competent people to continue our work in the future.
"I will miss our big European nights, but most of all I will miss everyday life and the daily work with good colleagues at the training ground, at our talent department and in the administration in Telia Parken. I will follow them and visit them as often as possible.
"I will miss all my colleagues, but I especially owe a big thank you to Ståle for the cooperation we have had throughout the years. He is a huge part of the reason why I have been given this opportunity."
Everyone at F.C. Copenhagen thanks Johan for his efforts for the club and wishes him the best of luck in the future.