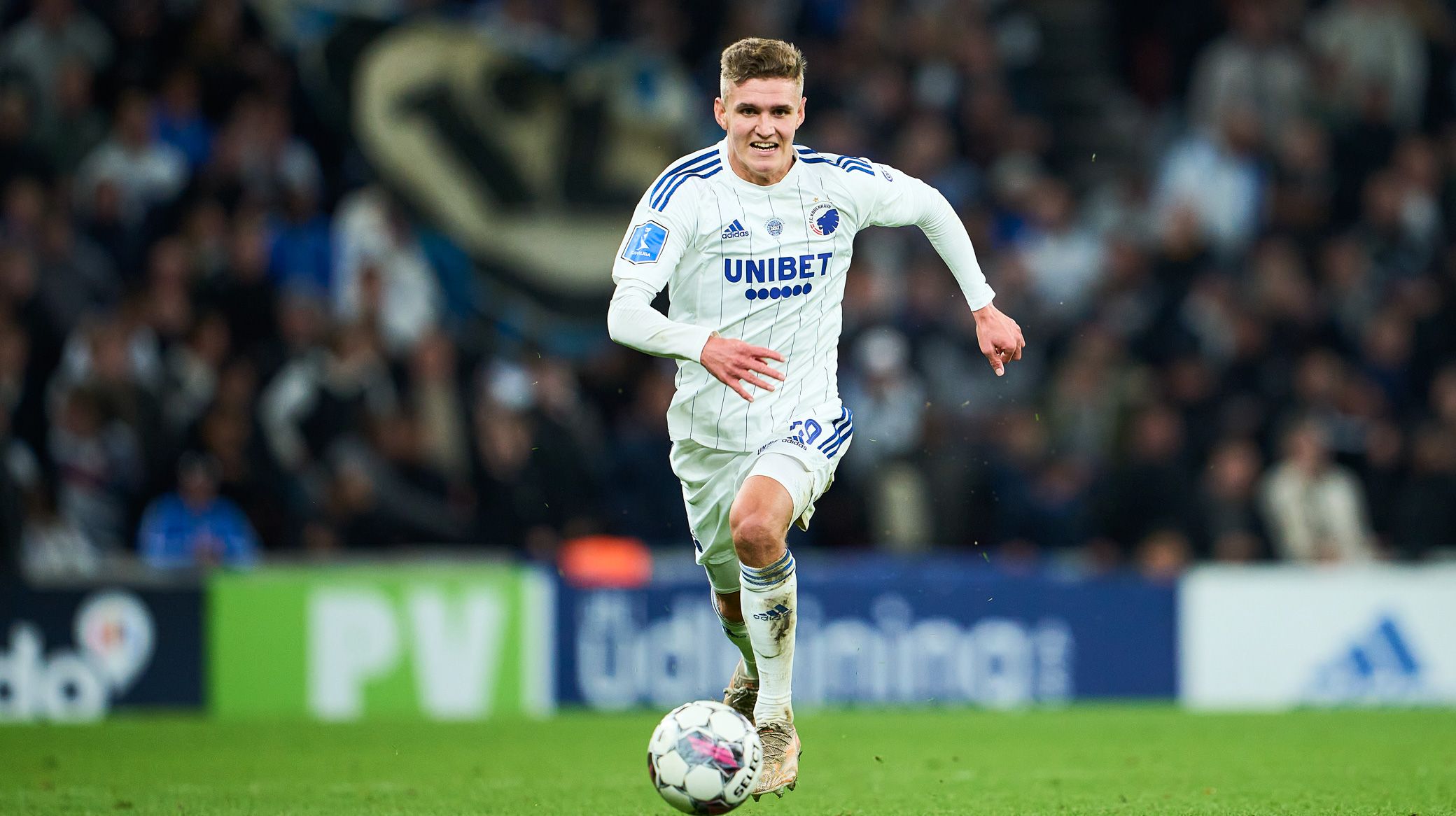 Lars Rønbøg, Getty Images
Jelert: This title is even bigger than last year
03/06 2023 13:49
F.C. Copenhagen youngster Elias Jelert says he can't wait to play the final game of the season in Parken and salute the Lions fans who have backed the team throughout the campaign.
FCK will lift the Danish Superliga trophy after Sunday's 5pm clash with Randers, adding to their Danish Cup win last month.
"I think it will be the maddest day on Sunday," says Jelert.
"I remember the last round of games last season, when the league was only really decided at the very end. The AaB match where we won 3-0 a year ago was really cool.
"But I actually think it will be even better this time. Because we can enjoy the whole day even more now that the championship is already secured and because we have been through so much as a team on the way to the championship this season."
Copenhagen ready for a huge party
In addition to the match against Randers, there is a packed programme of celebrations lined up. FCK fans will be marching from the city centre, there is a pre-match party in Fælledparken, and after the game the players will be presented with their medals back in Fælledparken, with celebrations running until midnight.
"It will be great to celebrate it all in Parken and share another great moment with our fans, who have outdone themselves this season," adds Jelert.
"We sense that Copenhagen is ready for a huge gold party, and with a full Parken, good weather, tifos, the traditional inflatables and everything else, it cannot fail to be a great day. And we are all looking forward to it immensely."
More proud this time
FCK have already secured the title after moving four points clear of second-placed FC Nordsjælland. Last year the gap was three points beyond FC Midtjylland, and Jelert sees similarities between the two campaigns.
"The result in the last two seasons has been very similar, because it has been close right to the end," says the player.
"But I'm actually more proud of the championship this year, because I've played an even bigger role in the team than last season, and have also done it together with several of my really good friends like Clem, Valde, Hákon, Marko and other younger players. So in that way it is even bigger this time."