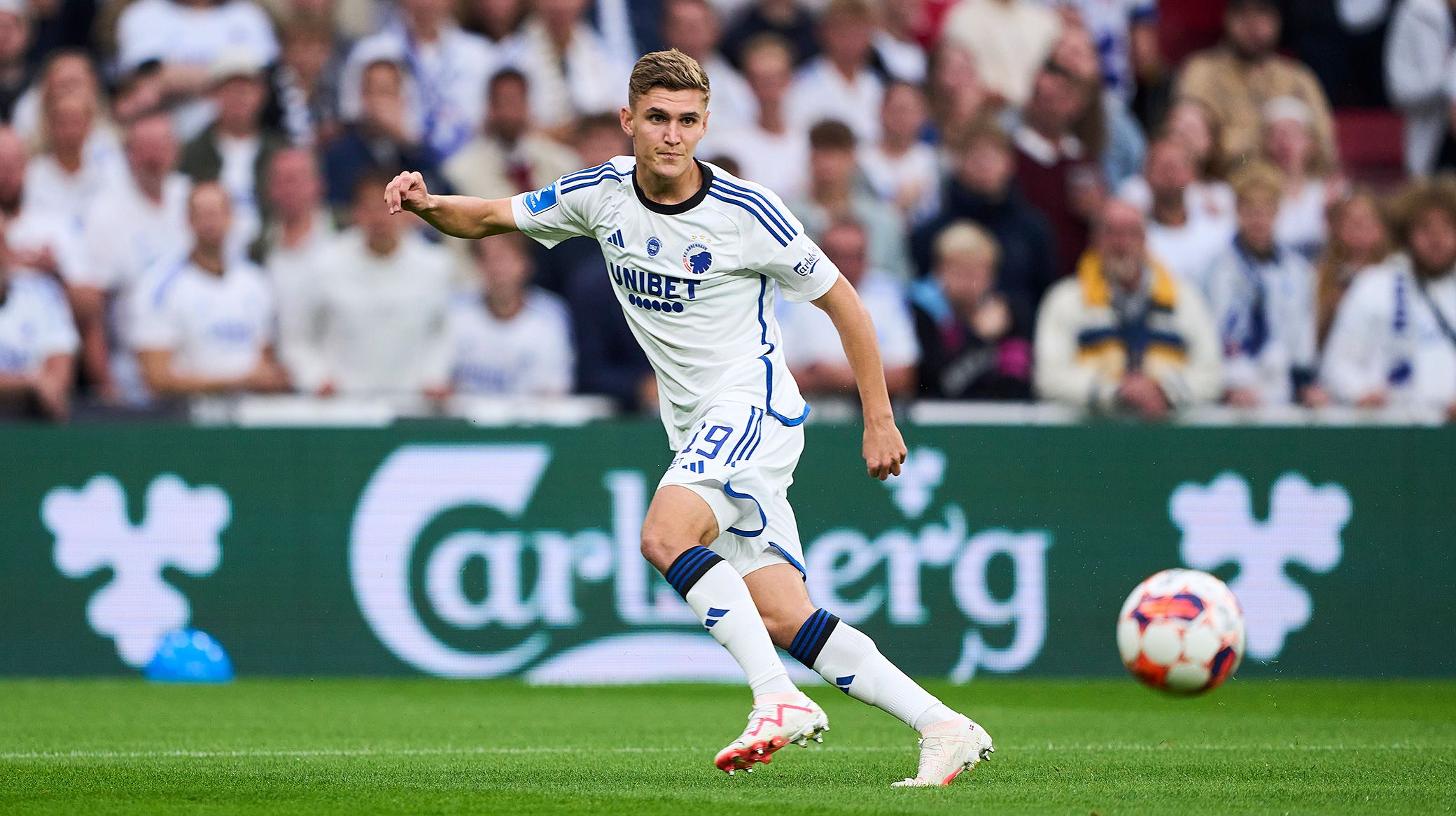 Lars Rønbøg, Getty Images
Jelert: 'I'm just being myself'
09/08 2023 16:28
F.C. Copenhagen full-back Elias Jelert says he is enjoying developing his game in the Danish capital and being more vocal on the pitch, even if the pressure is always on to perform in an FCK shirt.
Jelert, 20, has started all five of FCK's games this season, which includes two wins in the Danish Superliga and three UEFA Champions League qualifiers.
He was part of the side that matched up to Sparta Prague on Tuesday and came close to edging the goalless draw in Parken.
Now a regular under head coach Jacob Neestrup, Jelert says he's taking the responsibility of playing first-team football in his stride.
"I always try to go out and play my game like I always have, but of course I'm getting more experience with every game, and I'm still just being myself," says Jelert.
"I feel like I have a greater responsibility for helping out with, for example, communication on the pitch, so my game has probably changed a bit already.
"There have also been a few new players come to the club, and the positions are being rotated a bit, which is placing a slightly greater demand on communication that I, as a regular, need to help with."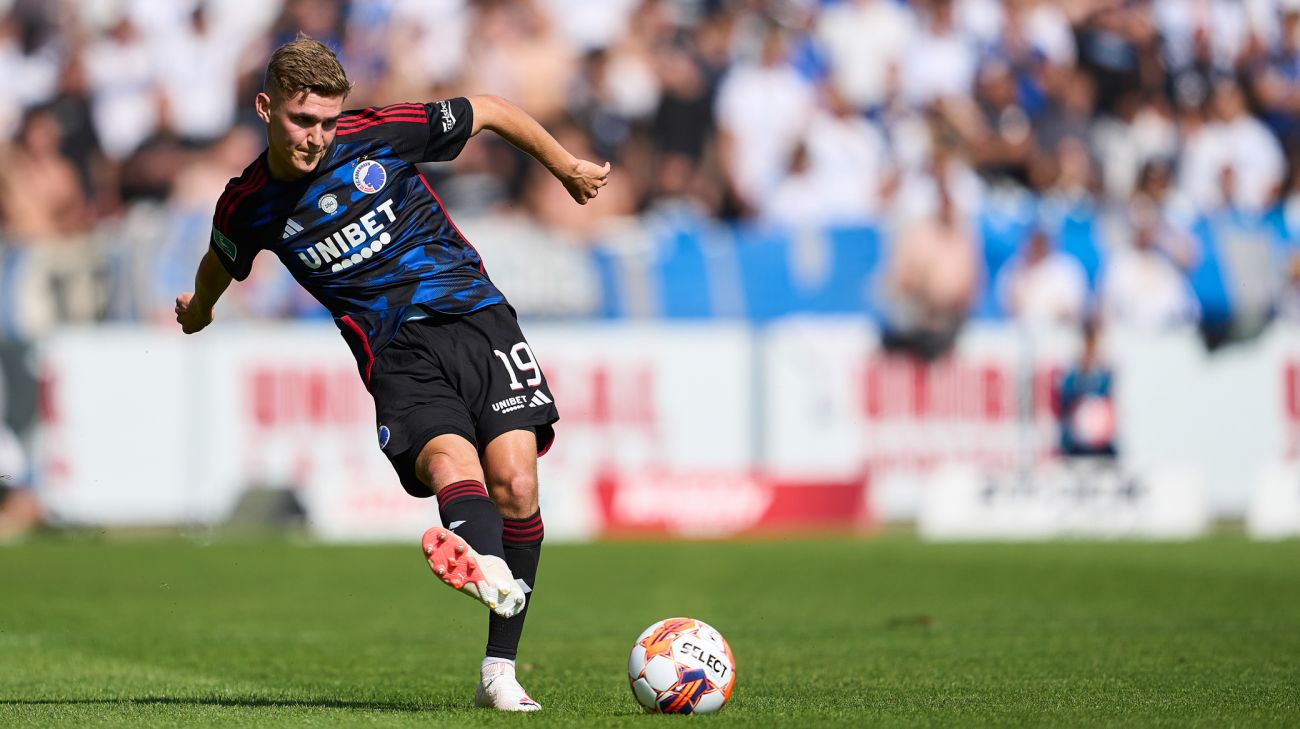 Jelert has made 57 appearances for FCK since his debut against SønderjyskE back in October 2021. He was named Carlsberg Man of the Match on Tuesday following the goalless draw with Sparta Prague – and he admits he was disappointed not to take an advantage into the second leg.
"Right after the game, of course we were disappointed not to win, that's clear, because we had the chances to do so," he says. "But now we know that we have to go to Czech and win on Tuesday, and I definitely believe that we can."
Before that, FCK face OB in the Danish Superliga on Friday in Parken. For Jelert, it's another opportunity to prove himself in this XI.
"It's just a matter of continuing as we played at the end against Sparta, because when we play fast football there aren't many teams that can keep up with us," he says.
"Of course we also have to put the ball in the net, but if we maintain the level we showed, then we should beat OB."
The FCK squad is used to playing Sunday matches in the Superliga during the autumn, when they are usually competing in a European group stage too. However, this summer the first two domestic games have been played on Saturday, and next up is OB on Friday night.
Discussing the difference, Jelert says: "It doesn't matter so much that we don't play on Sundays, which is what we're used to, because then we train instead.
"When you're a footballer the days are changed all the time, so it's more about the days off we have on weekdays, they become our weekends.
"But you can tell from the fans (that Friday and Saturday games are fun), because people can then go into the city afterwards. There's probably a bit more going on and a few more beers are downed than if we played on Sunday evening."