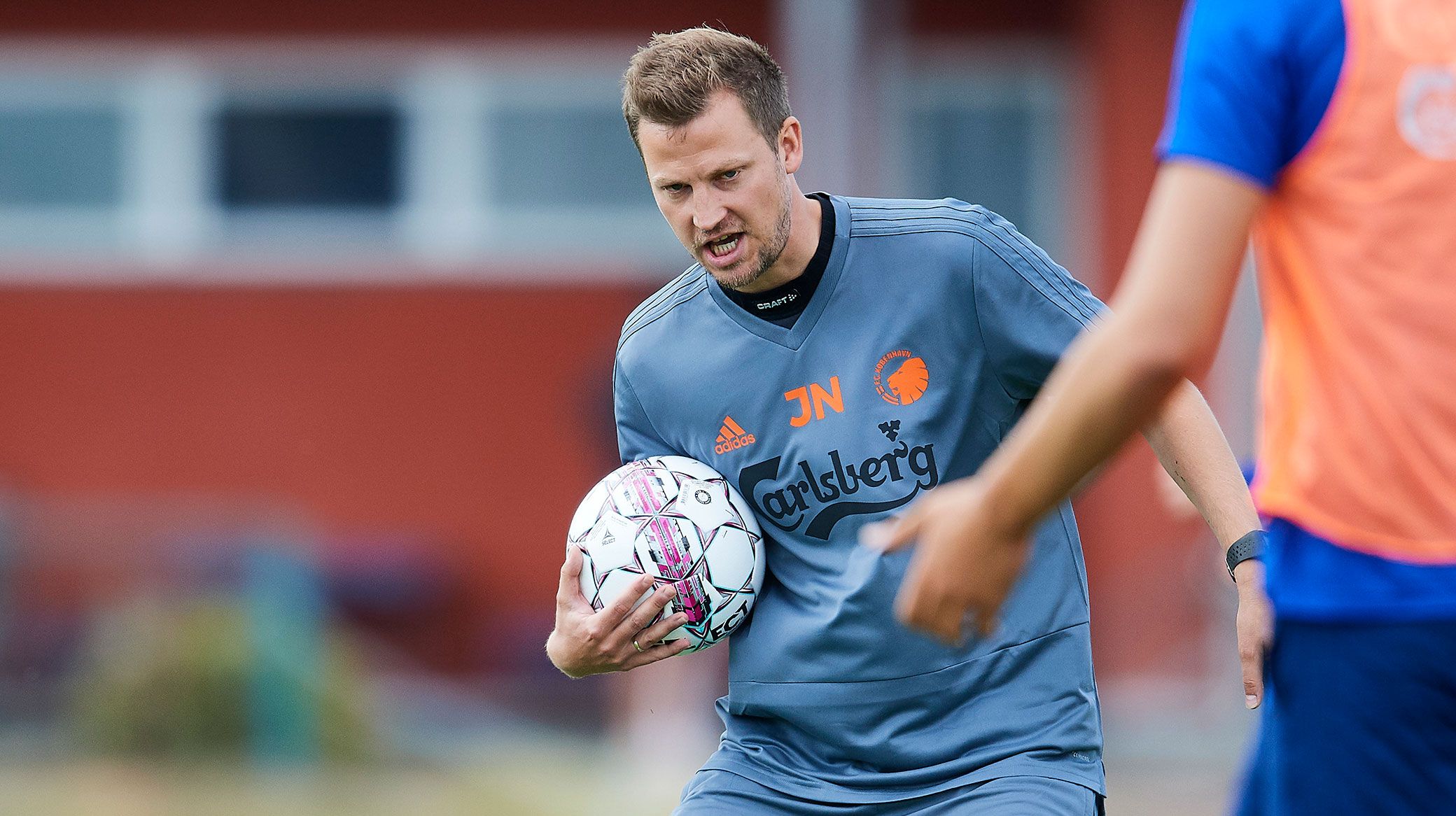 Lars Rønbøg, Getty Images
Jacob Neestrup leaves FCK for Viborg
20/06 2019 10:55
FC Copenhagen assistant coach Jacob Neestrup has completed his appointment as head coach of Viborg FF in the Danish second tier.
Neestrup joined FCK as assistant coach in the summer of 2018, earning the position after a number of years in FCK's talent department.
 
"We have been very happy to have Jacob on staff, where he has been a great asset in the past year, but we also understand that this is a good opportunity for him in relation to his career," says FCK manager Ståle Solbakken.
"Viborg are a good club for him, and it is a great job, so we will not stand in his way. We wish him every success in Viborg."
 
Before Neestrup became an assistant coach for the first team at FCK, he was a coach in the talent department, where he was the head coach for the U17 team and later assistant at the U19 team.
 
"Although it is a pity that Jacob leaves us, we are proud that we have been able to develop a coaching talent through our talent department to a level where he is already attractive as a head coach for a club of the size of Viborg," says technical director Johan Lange.
"Jacob has given a tremendous effort in our talent development and we have been happy to have him for so many years at the club."
Neestrup ready for new challenge
Neestrup himself looks forward to the new challenge as head coach.
 
"First of all, I owe a big thank you to FCK for giving me the opportunity to take this job with very short notice," says Neestrup.
"It's a great opportunity for me, but it can only be done because I have been met with understanding that I would like to take that step.
"I would also like to thank all my colleagues in both the talent department and the first team for our collaboration over the years at FCK. I have learned a lot from all of them and take many good things with me now.
"I'm going to miss the day-to-day running of the club and being with the players, but this is a good opportunity for me, and I feel I have to take action."
 
The coaching staff around the team now consists of manager Ståle Solbakken, assistant coach Bård Wiggen, physical trainer Anders Storskov and goalkeeper coach Kim Christensen.