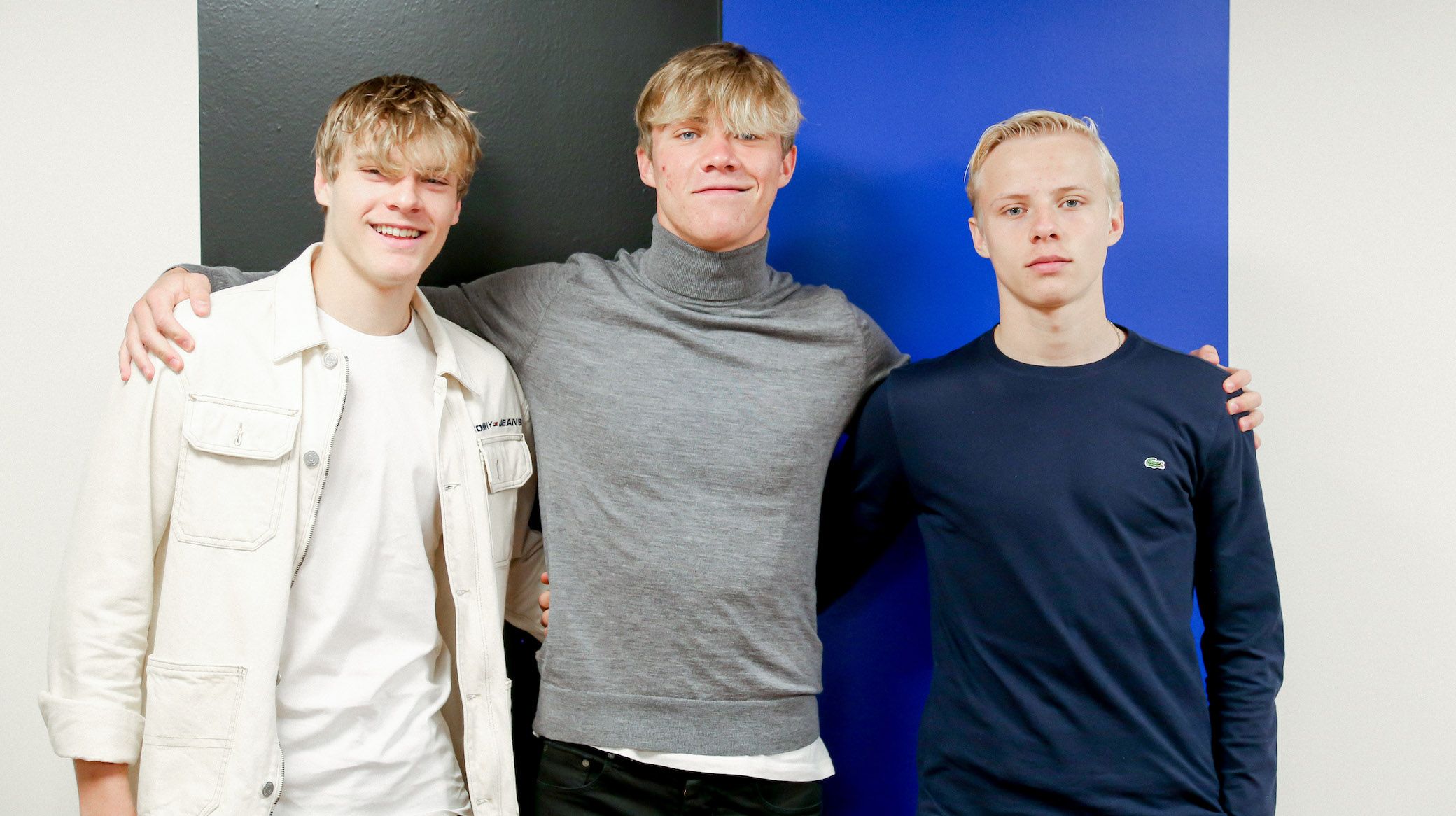 De tre Højlund-brødre på kontrakt i FCK - Emil, Rasmus og Oscar.
FCK.DK
Højlund twins extend FCK contracts
23/12 2021 11:03
Twins Emil and Oscar Højlund have extended their contracts at F.C. Copenhagen until the end of 2024.
The pair, younger brothers of young FCK first-team player Rasmus Højlund, have been in the KB/FCK set-up since they were 13 years old.
They have developed their game at FCK's cooperation club Hørsholm-Usserød Idrætsklub, where Rasmus also earned experience as a teenager.
Crucial Copenhagen setting
FCK development director Sune Smith-Nielsen said to the two 16-year-olds: "It's a big day for us and an incredibly important signal to send.
"Emil and Oscar come from one of our talented partner clubs not far from Copenhagen, which has paved the way for the boys at an early age thanks to their excellent children's environment.
"These contract extensions emphasise the Copenhagen-based anchoring in our work, and it is crucial for us that we succeed with our promising local players, complemented by the greatest foreign talents - and the Højlund twins are further proof of that."
It was only a year ago that Rasmus Højlund made his step up to the first team. Since then the has earned more and more playing time within the Lions squad, and boasts five goals in the UEFA Europa Conference League this season already.
Both players have the required talent
Emil generally plays as a striker, while Oscar sits more comfortably in the midfield.
"Emil is a close to being a complete striker who can play in the two front positions in the centre of the field," added Sune.
"He has speed, technique and the physique required, as well as good vision with the ball, good finishing skills and a strong pressing game.
"He has many facets to his game, which we look forward to developing even more in the coming years.
"Oscar is an energetic and dynamic central midfielder who can run from end to end. He reads the game well, which we really benefit from together with his good technique.
"He has offensive vision as well as a defensive toughness. In that sense he has an overall package that has great potential."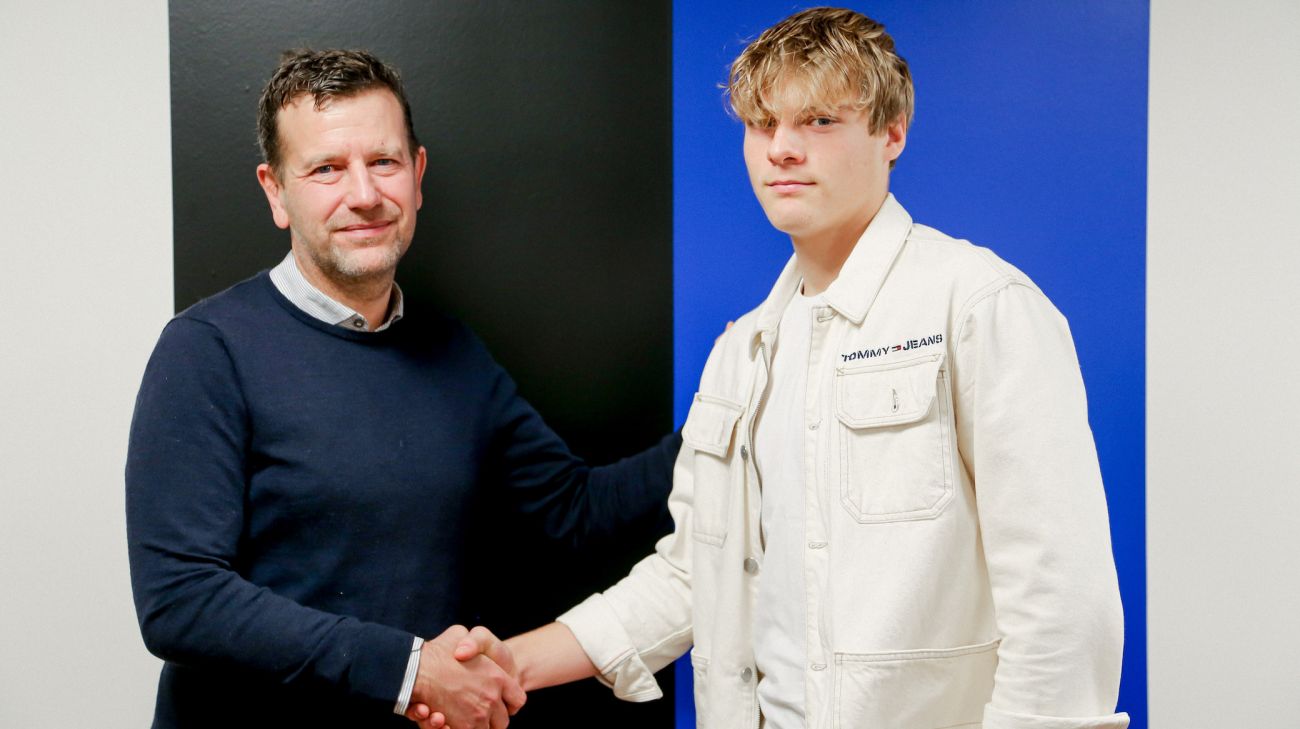 Something we've dreamed of
The twins turn 17 at the beginning of the new year and both are looking forward to getting started in their development in 2022.
"It's something we've both dreamed of all our lives, and it means a lot that we can stand here together and extend our agreements," said Emil, who was included in the FCK squad that played Slovan Bratislava in December, although he didn't make it onto the field.
"It's required a lot of hard work, and we'll continue to do that in the future as well.
Oscar said: "We have shared our football experiences with each other all our lives, so it's great that we can also share a day like today.
"It's great that FCK has become a club that develops so many talents and also gives them the chance. Now, of course, we hope that it will be our turn one day.
Emil was already in the U19 squad before he extended his contract, while Oscar will join him in the squad after the New Year.