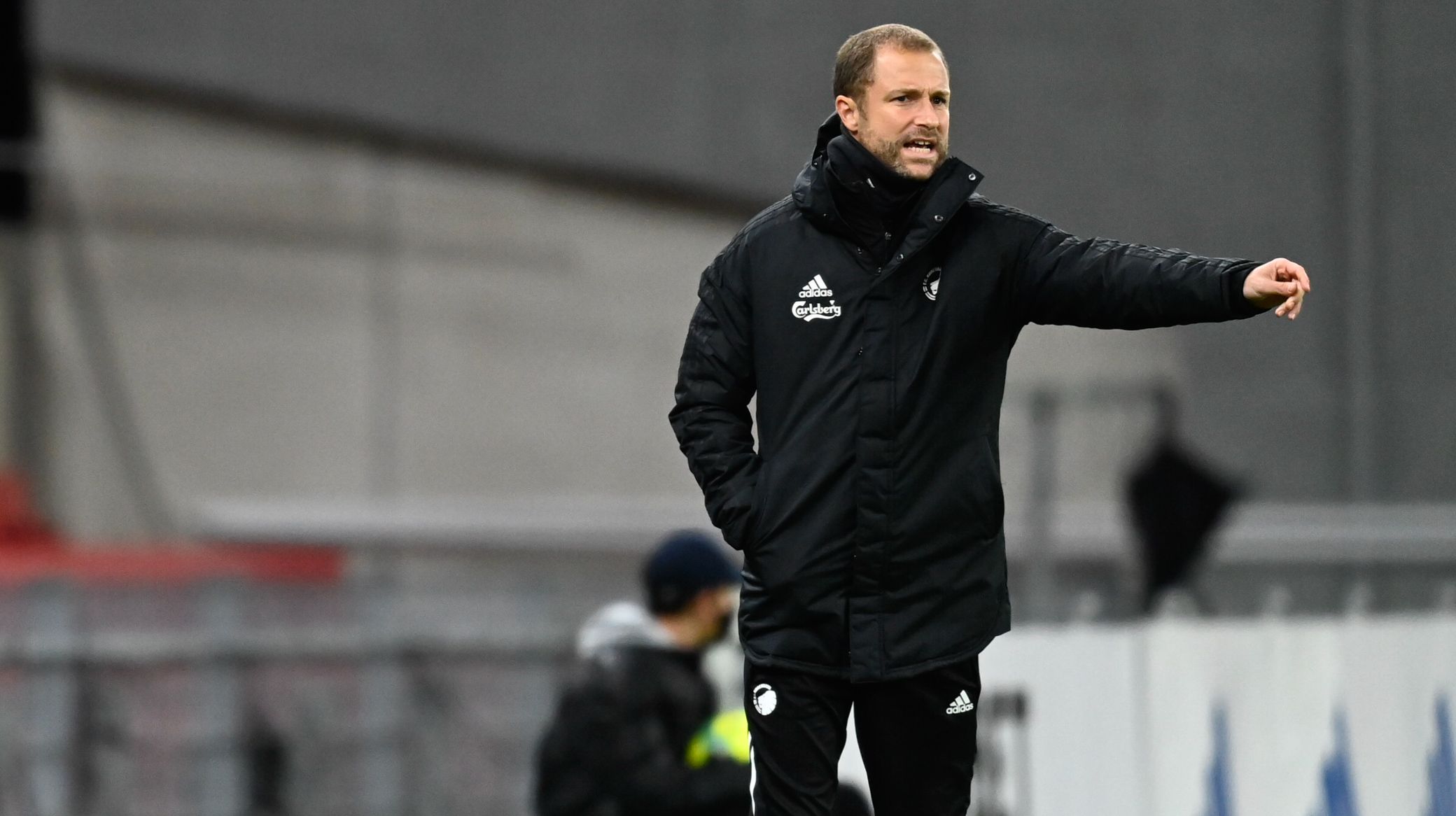 Jan Christensen, Getty Images
Hjalte: A special but annoying debut
19/10 2020 11:42
F.C. Copenhagen head coach Hjalte Bo Nørregaard admitted there was frustration that hung over his first game in charge of the Lions after the 2-1 loss to AaB on Sunday.
"I think we came out with good energy and got off to a good start," he said.
"Then we conceded a goal and it hurt - plus it also led to our game becoming too hectic. We definitely need to improve our offence and our link-up - and try to get in some better positions - and that's what we'll be working on.
"But it's like the little things, they're not really going our way at the moment either. It's still clear that of course there are some things that need to be adjusted - and we'll take that onto the training ground.
"I think I saw a team that tried - and in no way gave up, but we lacked the last piece to succeed. We have to be more patient on the ball, and if we are, the chances will probably come."
Hjalte also mentioned a couple of the shortcomings in Sunday's performance.
"Yes, we needed to get behind defence. We did not have enough deep runs - and we should probably have finished better from the edge of the box. At the same time those were some annoying goals to concede - and it hurt the team."
Hjalte ended with a quick comment about his debut as a coach.
"As for my debut, it was special - it was also hectic - and of course it was a very annoying debut," he added.