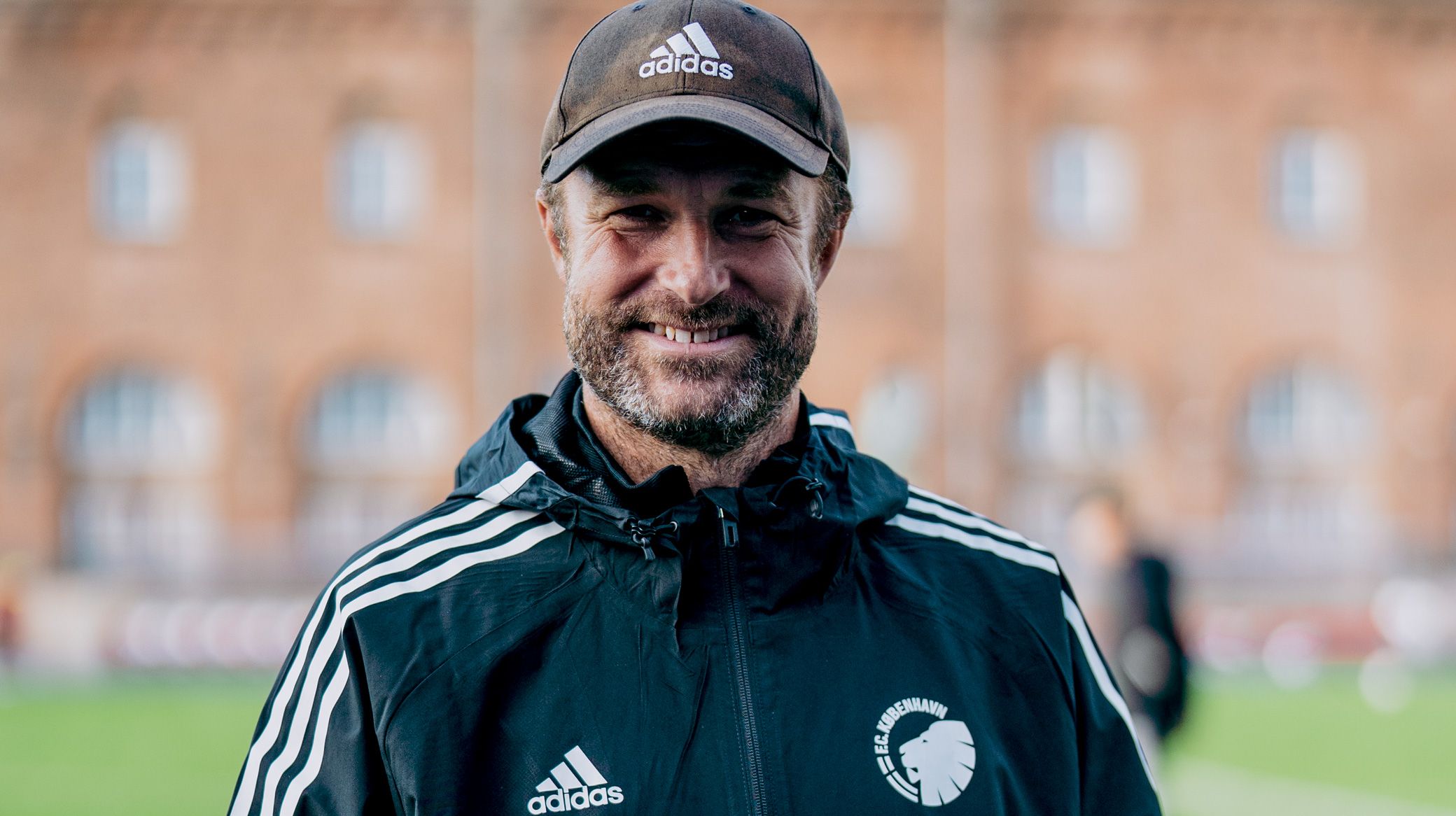 Gaston Szerman, FCK.DK
Hjalte Nørregaard becomes assistant coach
29/09 2022 11:20
Hjalte Nørregaard will be the new assistant coach at F.C. Copenhagen, stepping up from his role as U19 head coach.
 
"Hjalte is well versed in our philosophy and the methodology behind it, and he can contribute from day one with his professionalism, experience and insight," says FCK sporting director Peter Christiansen.
 
"At the same time, he knows as much as anyone what the requirements are like at F.C. Copenhagen during the week and during matches.
 
"He has extensive playing experience both domestically and internationally, and an in-depth knowledge of our player group, so we are very much looking forward to getting him into the first team on a permanent basis."
Nørregaard: 'We have been brought up together'
Nørregaard played 325 first team games for F.C. Copenhagen and is the club's second-highest appearance maker. Has coached the club's U19 team since 2018 with a short break in 2020, where he was temporarily head coach for three matches.
 
"I am happy and proud that the club has looked to me," says Nørregaard.
 
"I know the staff and especially Jacob Neestrup and Stefan Madsen for many years on the same training pitches, and we have the same basic ideas about the game and have been brought up together as coaches.
 
"We also have plenty of good, professional discussions, and I will support Neestrup and the rest of the staff as much as I can.
 
"I am very much looking forward to becoming a permanent part of the first team and coaching some wildly talented players here."
Neestrup: 'He comes with a fresh view of the game'
Head coach Neestrup sees the hiring of Nørregaard as an important piece in the coaching puzzle.
 
"Hjalte has been very successful for four years as head coach of the U19 team both in Denmark and internationally in the Youth League, with strong player development all the way," says Neestrup.
 
"He comes with a fresh view of the game and a great calm in his personality. At the same time, he is always very honest and direct with his views, so we get good input to make good decisions.
 
"Finally, there is no doubt that all FCK players can identify with Hjalte and his history at the club. It is also an advantage for his work in the squad that there is a natural respect around a man who has won six championships and been captain of the club for a long period."