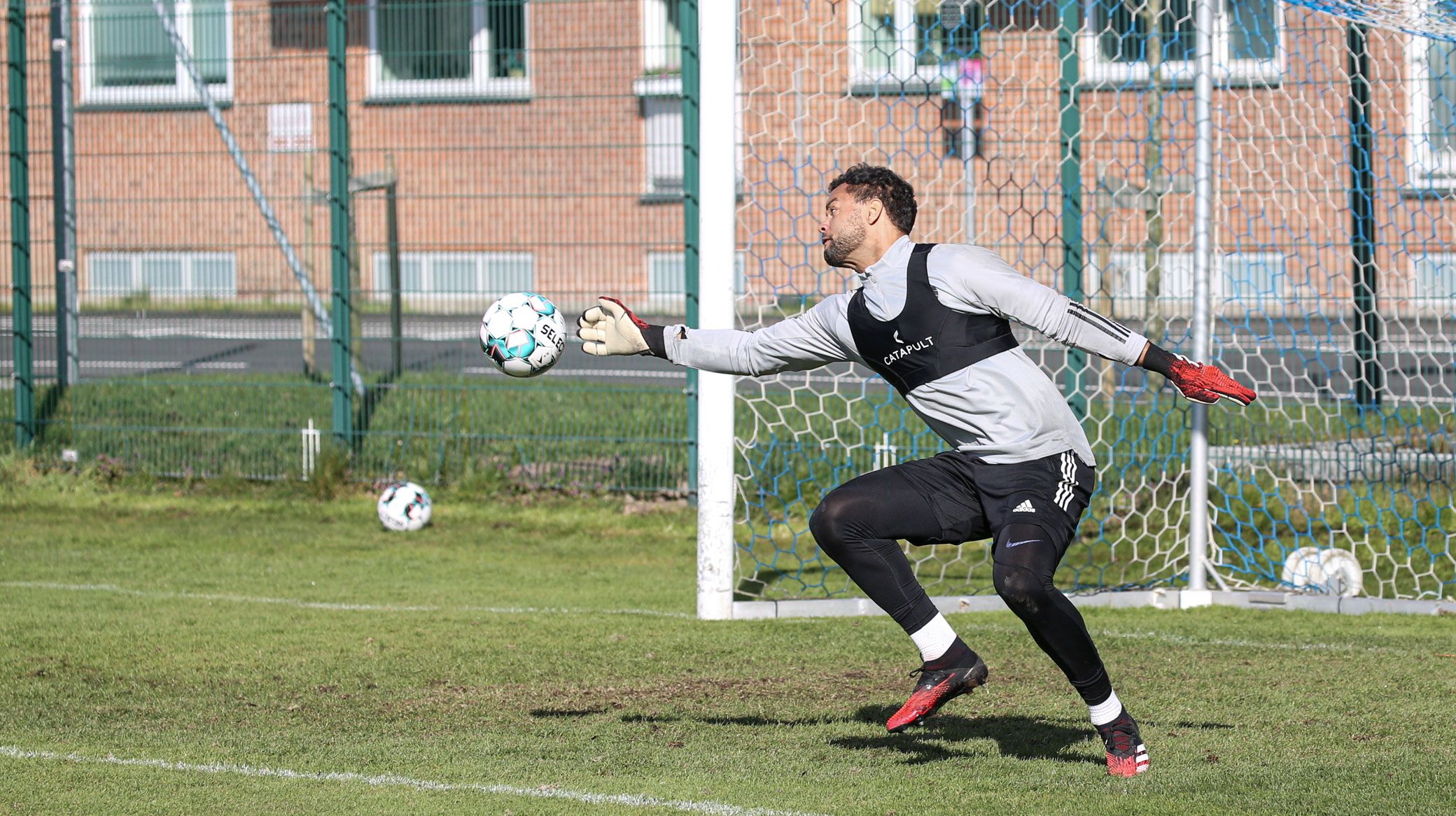 FCK.DK
Grytebust on first derby: This is why I joined FCK
09/04 2021 12:15
F.C. Copenhagen goalkeeper Sten Grytebust is hoping to start Sunday's derby against Brøndby for the first time in his Lions career.
And the Norwegian shot-stopper admits the spice of the Copenhagen derby has lost none of its heat even though fans won't be in attendance.
"If I's selected to play in goal on Sunday then I will look forward to the match. I am well aware that it is a special game, it is not just an ordinary match. There is a lot at stake," Grytebust said.
"It's big for the fans and throughout Copenhagen. We are well aware of that. We have a responsibility to our supporters, we know that, and we must do everything we can to get three points."
Grytebust joined FCK back in 2019 and made his first appearance of the season in Monday's 2-1 win over Randers.
And the 31-year-old revealed part of his decision to move to Parken was to experience the Copenhagen derbies.
"The matches against Brøndby were just one of the reasons why I switched to FCK," he said.
"The atmosphere and tension that surround the matches is unique. I know it's a little different now that we have no fans on the stands but it is still a very important match."
Time for a victory
FCK have narrowly lost their two games with BIF this season, both 2-1 results earned by last-minute goals.
And Grytebust is hoping the Lions can shut off their rivals properly this Sunday.
"It may well be that it's another close match," he said. "We have unfortunately lost the two previous matches this season. As I recall in both games, they were battles that we should not have lost.
"The performance in those matches has actually been good, but we haven't got the points. And on Sunday we need to have a slice of something on our side, be a little sharper in the fields and fight all we can. I believe we will take the three points this time. It's time."
FCK's game with Brøndby takes place on Sunday at 4pm and will be shown live on TV3 + and Viaplay in Denmark.