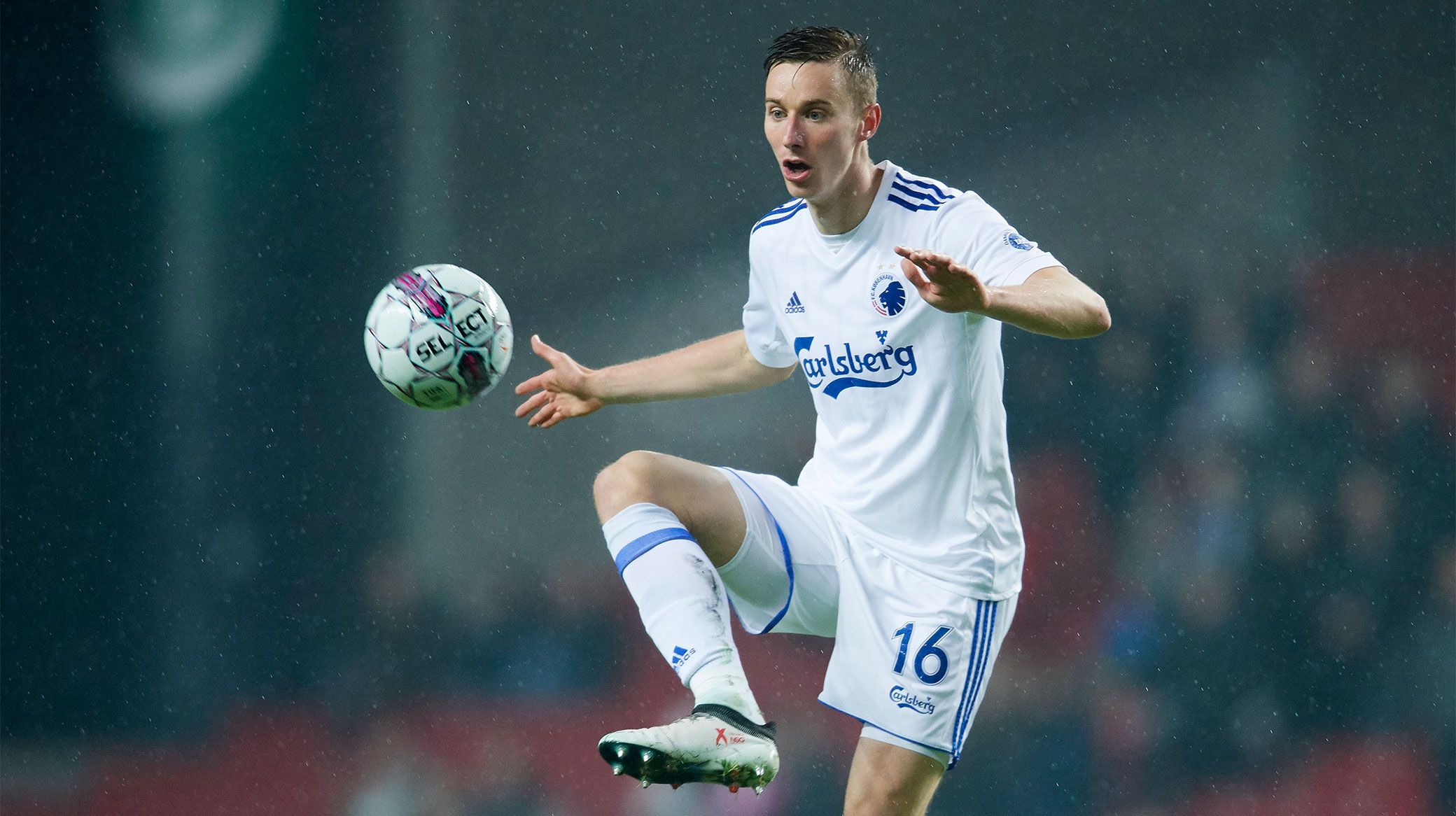 Lars Rønbøg, Getty Images
Gregus on third place and Ice Hockey World Championship
11/05 2018 17:55
Jan Gregus has gained extra competition in central midfield after Rasmus Falk moved in from the wing, but there remains harmony among the players.
FC Copenhagen have three games of the Alka Superliga left remaining.
And Gregus is keen to make sure the Lions secure third place in the table.
"We have had many injuries during the season and I was out for a couple of months in the autumn, but our squad is really strong now, so competition for places is even harder," he told FCK.dk.
"The most important thing is we can decide if we are going to play in Europe next season.
"We have three difficult matches left, but if we can play as well as we have recently and continue to score goals, I believe we will hold on to third place."
A number of the FCK players have also attended matches at the Ice Hockey World Championship in recent weeks, where both Slovakia and the Czech Republic are in the group stages playing in Copenhagen.
"I was together with Denis Vavro and Michael Luftner watching when we (Slovakia) beat Austria, but I have only watched the team's other matches on TV," Gregus said.
"If I'm honest, I do not really watch ice hockey on a daily basis, only tournaments like this one.
"But I look forward to meeting the whole team on Saturday evening, where Denis and I have been invited to a small gathering at the Slovakian Embassy.
"They play against Sweden at 12.15pm, so hopefully the mood is high in the evening. At least they've done well so far and only lost the first against the Czech Republic.
"It's always special when the two countries meet, but I've heard there was a great atmosphere in the arena and that it was a really good match.
"We led 2-1 straight until late on, when unfortunately the Czech's equalised nine seconds before time and won in overtime."