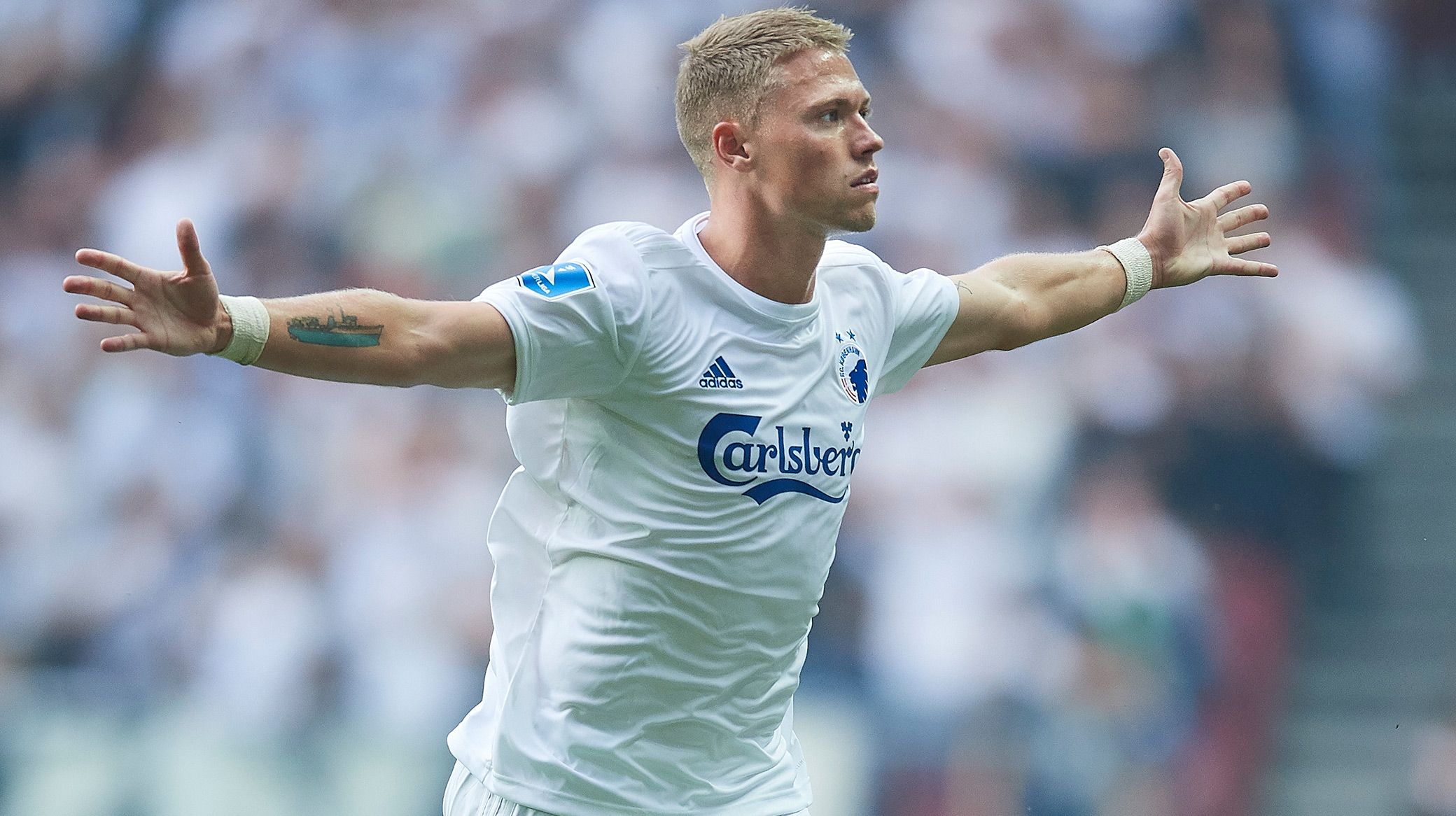 Lars Rønbøg, Getty Images
Fischer: All eyes on Riga clash
18/08 2019 11:24
FC Copenhagen beat Randers 1-0 in the 3F Superliga on Friday night but immediately after the game attention turned to Europe.
FCK will face Riga FC in a two-legged playoff clash, with the victor heading into the UEFA Europa League group stage.
And Viktor Fischer was glad the Randers win put to bed the blow of not making it to the Champions League this season.
"We've buried the disappointment of the Red Star defeat with Friday's win, where the whole squad showed greater character!" Fischer said.
"Now we have all our focus directed on the Riga match on Thursday.
"It was disappointing when we were unable to provide the incredible 30,000 spectators the progress they wanted last Tuesday. But we promise to try and secure the group stage in front of everyone who comes on Thursday.
"FCK belongs in Europe, and that is a big goal for us in making the group stage. We experienced an absolutely fantastic crowd on Tuesday, and I really hope that people will come again and create a stronger home with us.
"We know we're favourites and we have to deal with that. I'm also sure we're going to do that. We're very hungry to play European football and it's part of an identity like FCK's, which is an international club."
Buy FC Copenhagen vs Riga FC tickets
FC Copenhagen tickets are available for the game against Riga on Thursday, August 22 at 19:45.
You can read more about How to Buy FC Copenhagen Tickets from our guide here.
Or head over to billet.fck.dk and get your tickets today!