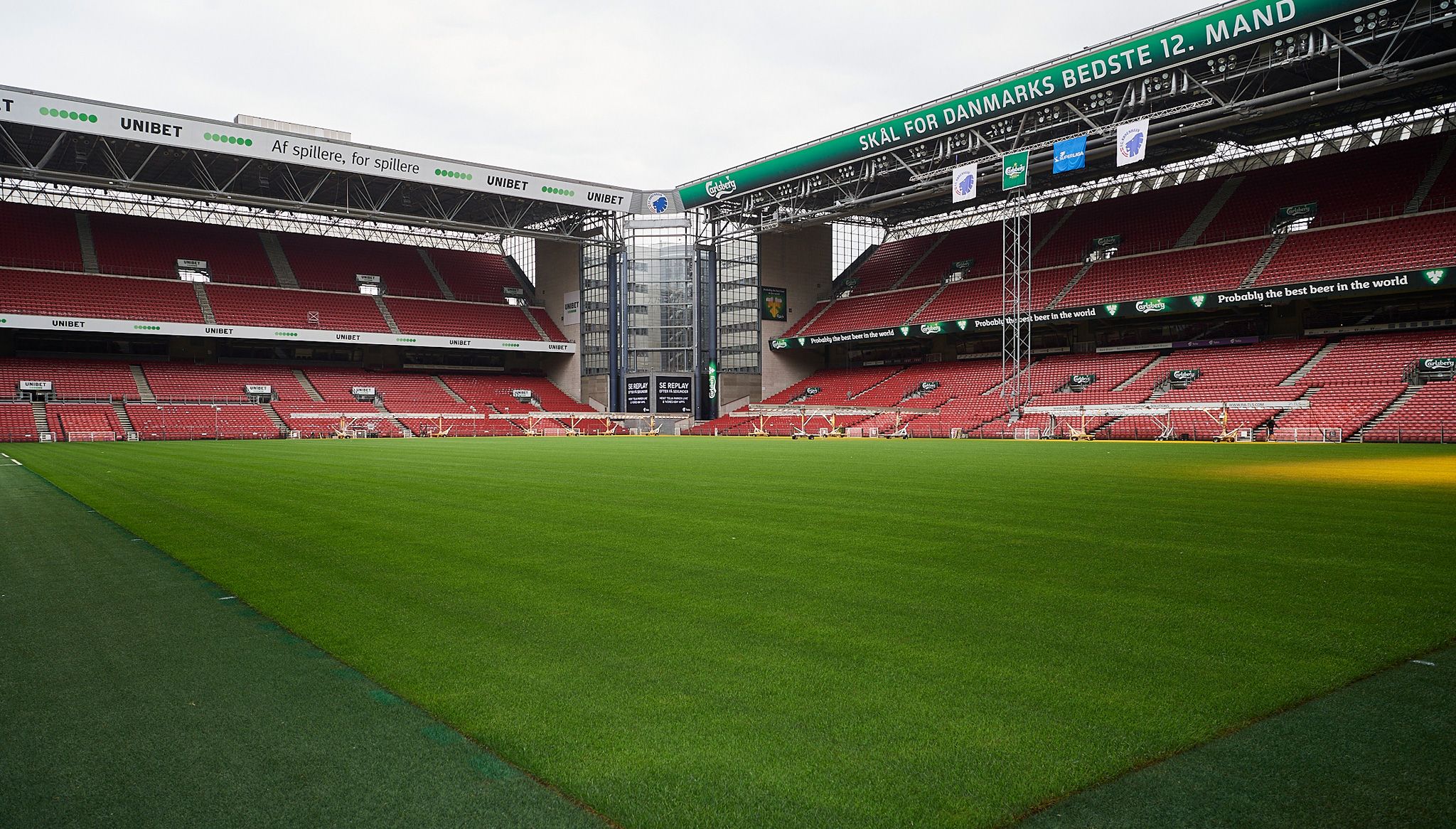 Getty Images
FCK vs Brøndby will take place on Sunday
15/09 2020 18:26
The Divisional Association has confirmed F.C. Copenhagen's Superliga match with Brøndby will take place on Sunday, despite a reduction in attendance.
FCK had planned for 12,500 season ticket holders and subscribers to be admitted for the first derby of the 2020/21 season.
The club also called for the match to be postponed until a later date, with the hope that fans would then be likely to attend.
But fresh government guidelines regarding social distancing and the coronavirus means now only 500 people will be allowed in the stadium.
This includes players, coaches, medical staff, stewards and the media, and therefore means the game will be played without spectators.
"We are really sorry about that on behalf of our 12,500 fans who have bought a ticket," says FCK director Lars Bo Jeppesen.
"We also continue to believe that it would have been much safer to run the match under the controlled framework and security protocols we have previously demonstrated.
"But the Divisional Association chose to maintain the schedule on Sunday instead of choosing the solution options we had presented, which we take note of."
More information to follow regarding tickets
The match will therefore take place on Sunday at 2pm under the Danish authorities' new guidelines of a maximum 500 people in the stadium. We are now looking at the possibilities of offering seats to a very limited number of spectators, but more information about this can only be expected on Wednesday.
Issued tickets have been cancelled
As previously stated, all previously issued tickets for season ticket holders and subscribers have been cancelled.
Everyone at F.C. Copenhagen - not least our players - had been looking forward to playing in front of more than 10,000 fans on Sunday. However, all focus is now concentrated on Thursday's extremely important away game against IFK Gothenburg in the UEFA Europa League second qualifying round.