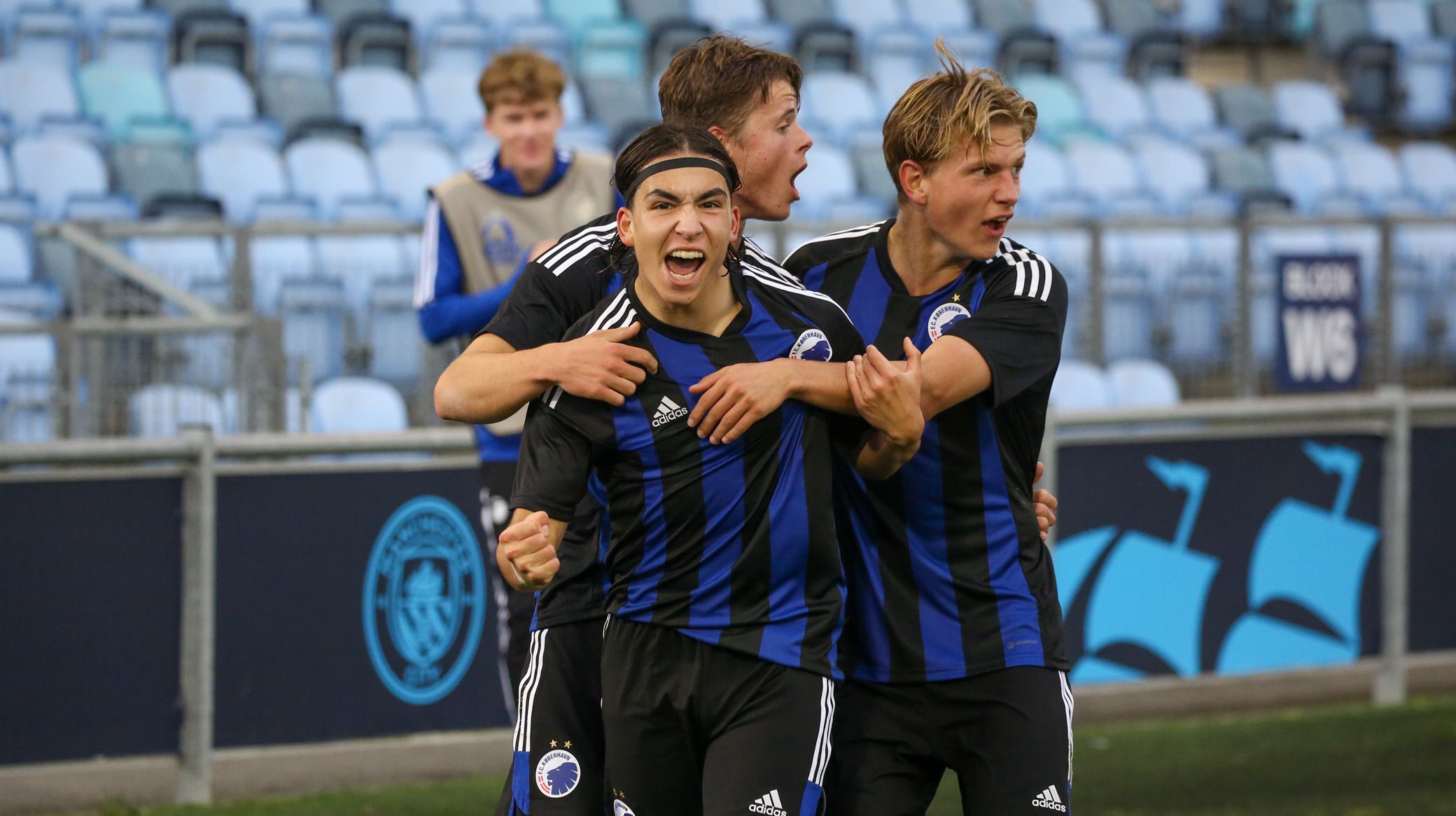 Christian Boier, FCK.DK
FCK U19s earn 1-1 Man City draw in Youth League
05/10 2022 19:49
F.C. Copenhagen's U19 team came within seconds of beating Manchester City in the UEFA Youth League clash on Wednesday afternoon, and it was a quiet dressing room that reflected on a hard-fought 1-1 draw.
The Lions led through Noah Sahsah's strike on 55 minutes but were pegged back in the first minute of injury time when Joel Ndala clattered the ball home.
"The players said after the game that it was a disappointment, but maybe I see it more as frustration than disappointment," said FCK U19 head coach Alfred Johansson.
"We did everything we had to in both our low defensive block and in our high pressure, and even if it didn't end with a win, we kept them down to only a few chances. We also had several chances ourselves, where we could have made it 2-0 and it only adds to the post-match emotions that they equalised so late on.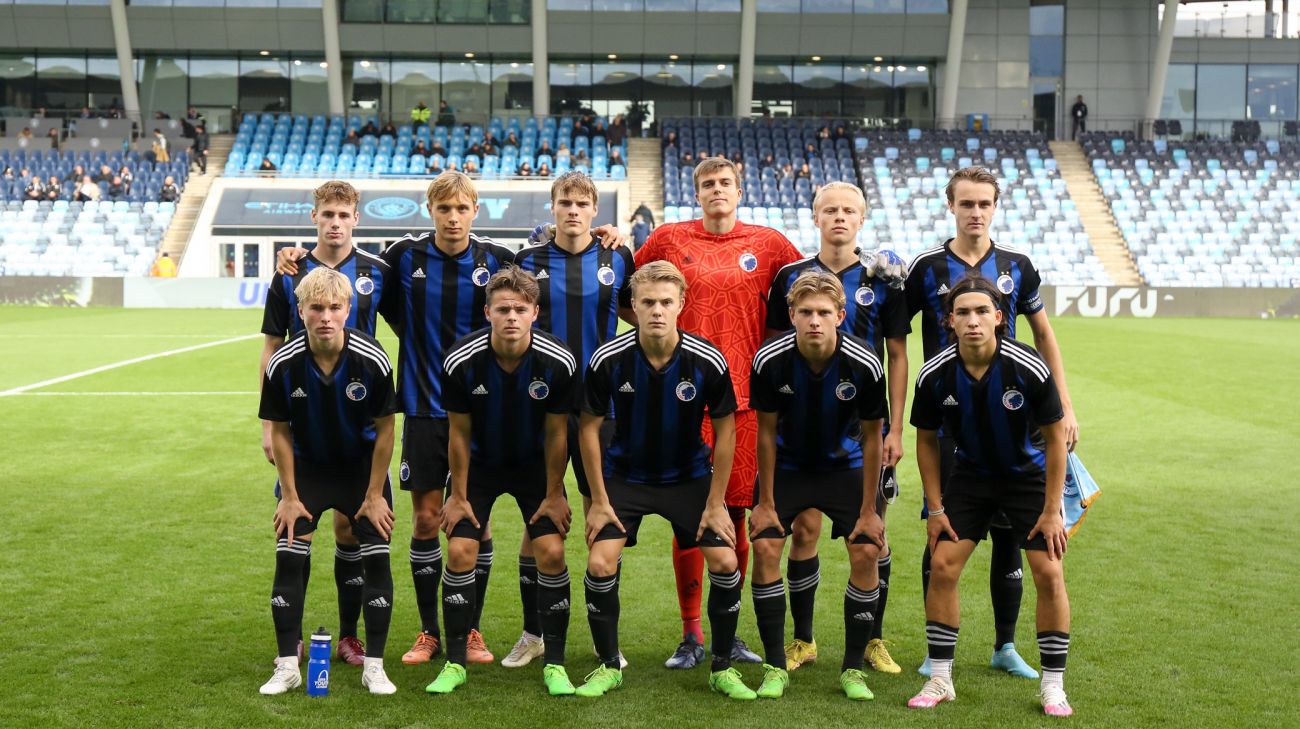 "So it hurts, both for the boys and the staff, but I think the boys performed excellently today. We faced a team that is practically City's U23 team, where several train regularly with the first team, and many of them helped their U18s win the championship last season. So we have to remember that it's a team at a very high level and their academy spends a lot of money on them.
"So the result was fine, but in the performance there is always something to work on. That is why it is also important that the boys try to be matched at this level, and they lived up to what you can expect from us. On Saturday, I stood and shouted on the sidelines in Vejle to get them to keep their concentration, but today they are fully focused from the morning, and they were calm until the match and give it their all. It is a very valuable experience for everyone."