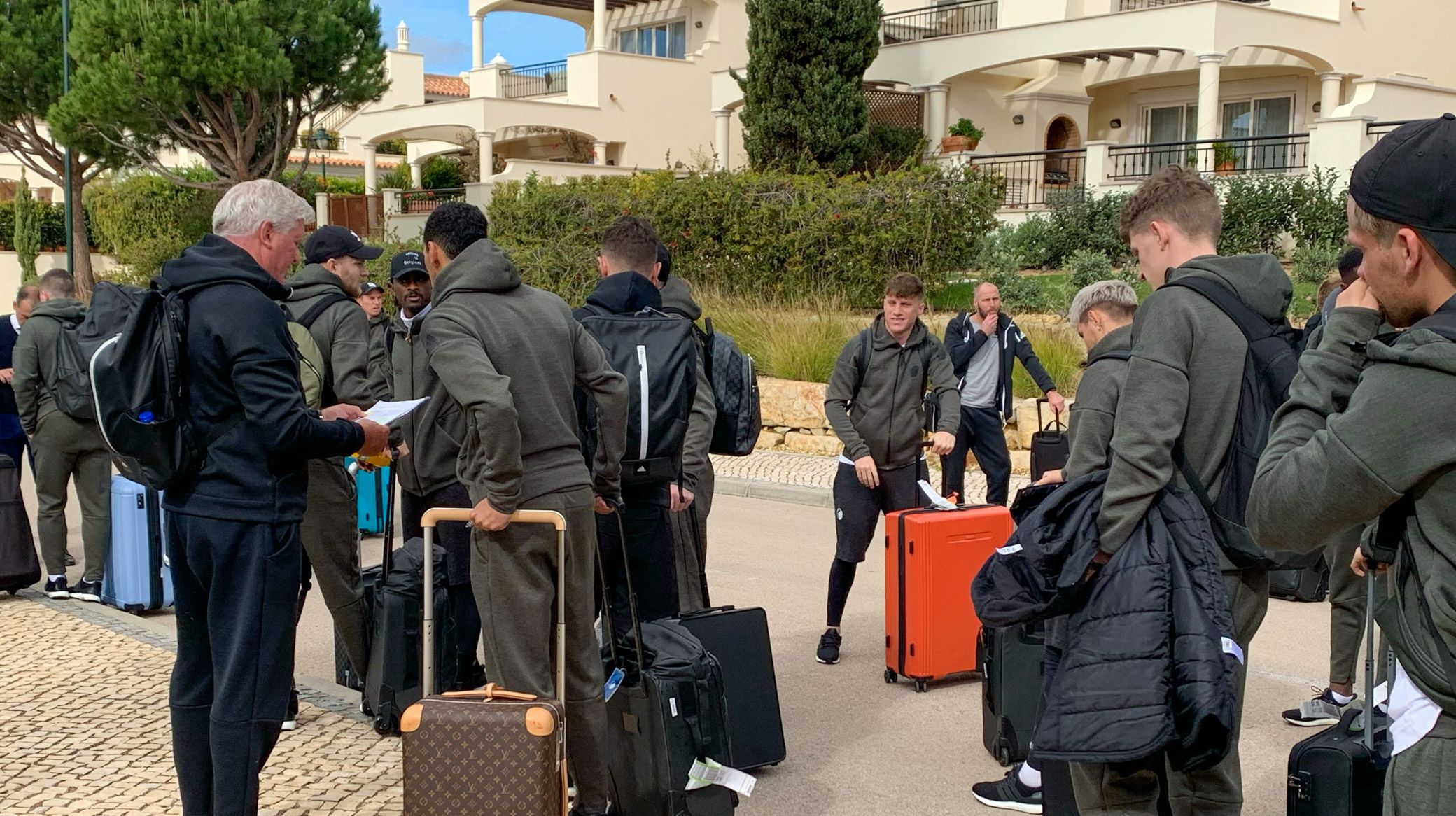 FCK.DK
FCK to train over winter in Portugal
11/12 2020 18:24
F.C. Copenhagen will not travel to Dubai for the squad's January training camp, but instead have changed destination to Portugal.
Friday's decision to move the destination of our camp has come as new opportunities have arisen regarding the conditions of holding training sessions and games in Portugal.
"We were in a situation where Dubai was the only option outside of Denmark's borders, as the coronavirus situation in Europe had prevented us from finding high-quality opponents for friendlies and facilities in Portugal, which was our plan," says William Kvist.
"We had to decide on Dubai within a very short timeframe, if the option of opponents and training facilities were not to run away from us. Therefore, as you know, we chose Dubai, for sporting reasons.
"Today we have been made aware that new opportunities have arisen to play the right opponents and get the right training facilities in Portugal, which are absolutely crucial to the value of the trip, without compromising on the quality from a sporting position.
"We have worked intensively on that solution throughout the day, and are - despite the process - happy that we have now succeeded, as Portugal has always been our first priority.
"At the same time, we are incredibly happy that we can now meet both the sporting requirements of the team and the wishes of our fans, which of course we are aware of. We are working to ensure that we have more opportunities available to us outside of Europe in the future, should the coronavirus situation drag on."
The trip to Portugal is planned for 9-23 January.