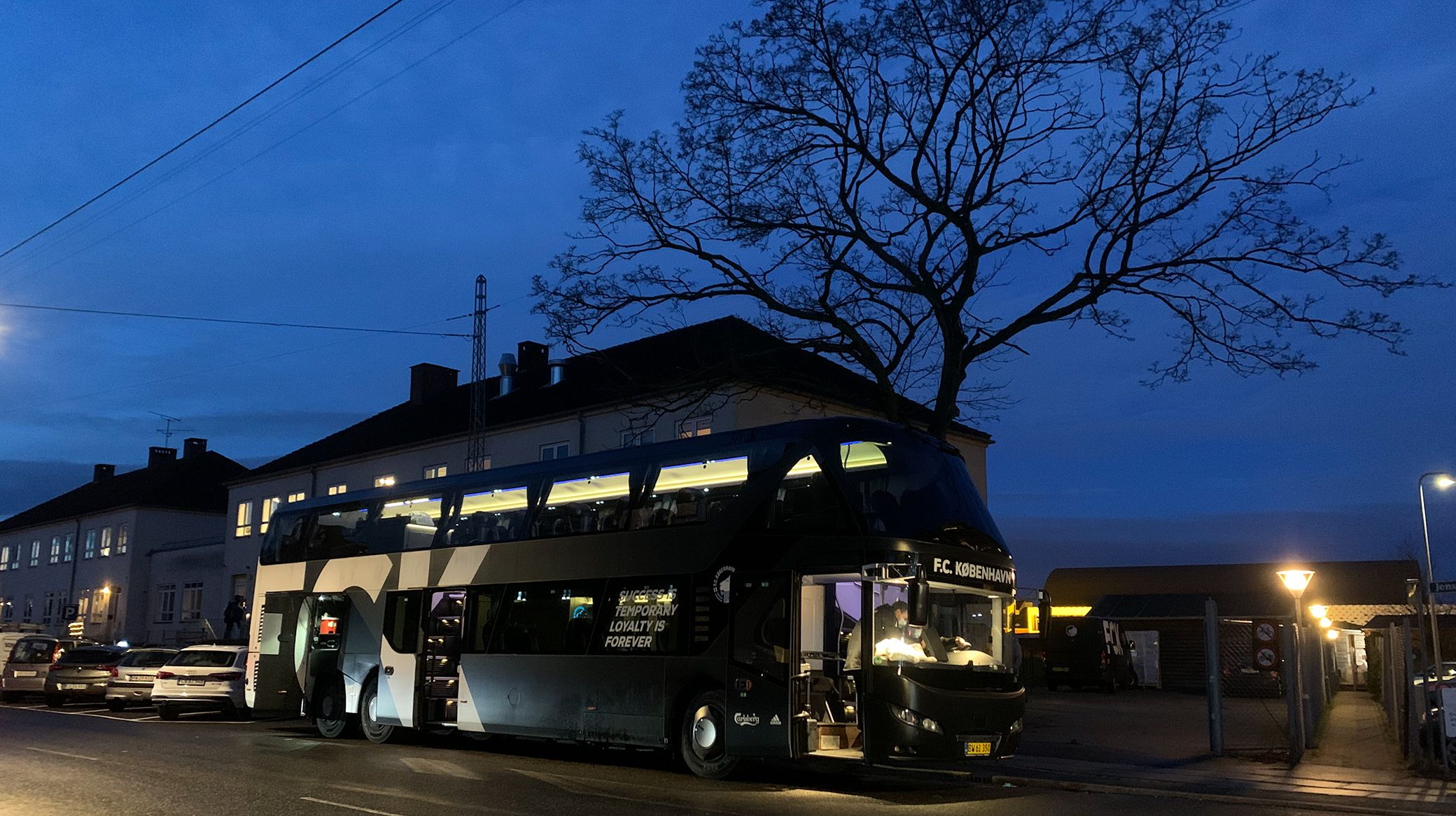 Torkil Fosdal, FCK.DK
FCK team-building trip
26/01 2021 13:25
F.C. Copenhagen's players and staff went on a team-building exercise from Thursday to Saturday last week, as a replacement for the cancelled winter training camp in Portugal.
 
"It has always been important for us to be more together for a longer period of time and in a different way than when we are together for the daily training at Number 10," says head coach Jess Thorup.
 
"We get to know each other better and also have more time to talk about 'the new start' that we are in the process of, and which will ultimately fulfil our sporting ambitions."
 
Christian Engell, Head of People and Culture, designed the programme.
 
"To get the best environment for everyone, we gave the players some exciting and different experiences, where they also went a little out of their comfort zone, but still in a safe and secure way, both in relation to Covid-19 and in relation to avoiding injuries, illness, etc," he said.
 
"The players and staff were divided into small groups and solved a number of different tasks and collected points for a single competition. But it was not only about competing and winning, but also about the groups reflecting and discussing different viewpoints along the way."
 
The group spent a day and a half outdoors, where the weather was thankfully fine most of the time, except for a little rain at night. The participants spent the night in single-person tents. After that, the trip ended with group work, dinner and an overnight stay at the Hotel d'Angleterre from Friday to Saturday.
 
"There are many events that need to be digested for the future, but right now I am very pleased with the results. We achieved what we wanted to achieve with the trip," says Thorup.
 
"It was a trip where the players both got to know each other in some unfamiliar settings, but where they also had plenty of time to talk about what is important to them. I really felt a great commitment and a high level of responsibility in terms of getting thoughts and ideas out of them.
"I am sure that these days have strengthened the unity of the group and created a strong foundation, so that we are better equipped for the spring matches, but it is clear that we must also continue to work hard every day.
 
"Already next week, we will spend a few days at a hotel just outside the city, so that we can collectively pick up on the trip and process what we learned, while we also have some more football-related tactical things on the programme."
 
The FCK squad is back in Frederiksberg training on Monday and Tuesday, before Thorup's men play two training matches against AGF on one of the pitches at the facility on Wednesday.
 
These matches will be played at 11:00 and 13:15, and we plan to stream them again on our Facebook page.