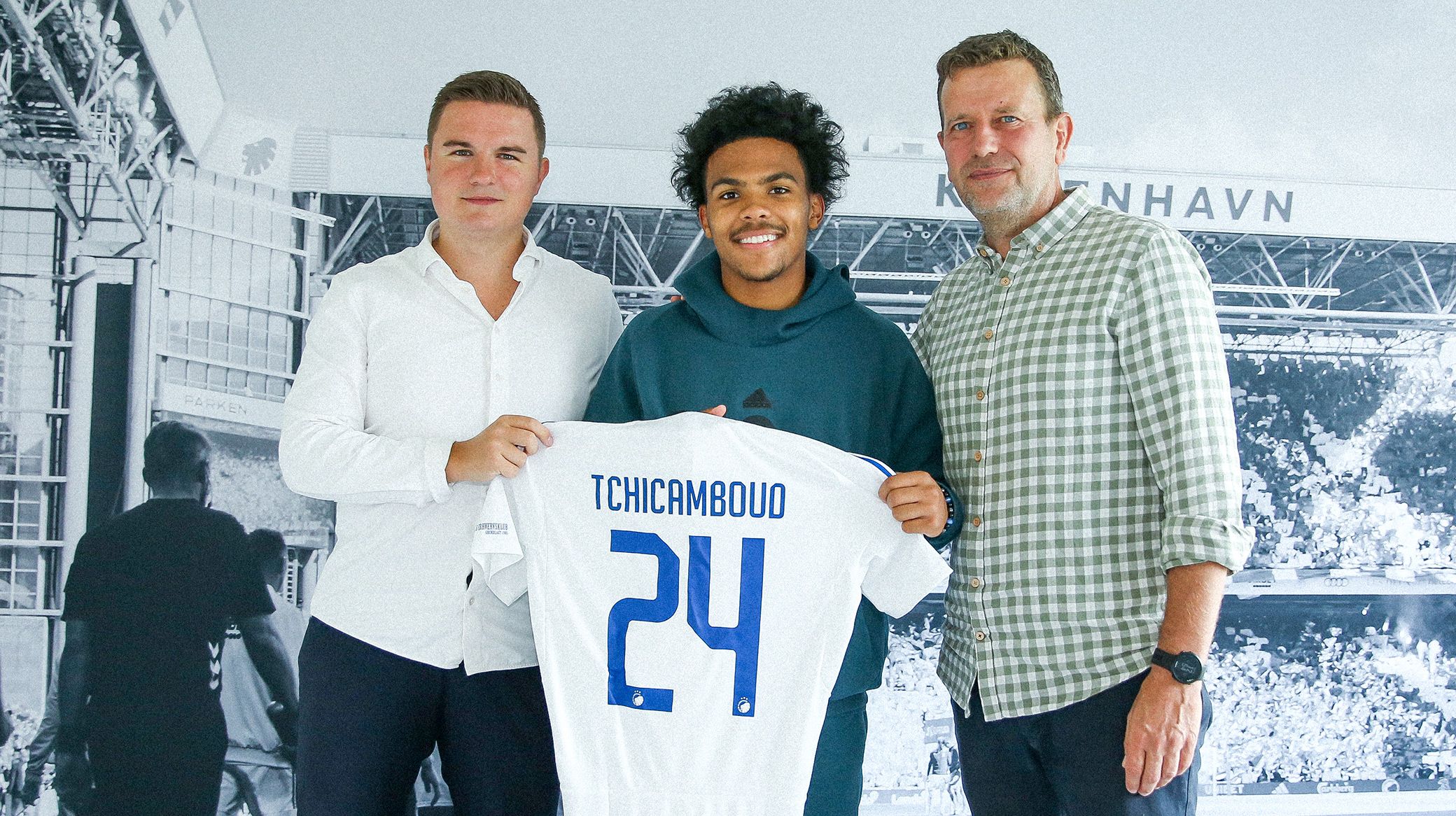 Andreas Højberg, FCK Media
FCK Talent recruits top French youngster
26/09 2023 13:00
FCK Talent has signed a contract with 17-year-old French winger Queyrell Tchicamboud, who has played for Paris Saint-Germain for the past five seasons.
"He is an extremely exciting player who we are happy and proud to have brought to Copenhagen," says Mikkel Køhler, Head of Scouting & Recruitment at F.C. Copenhagen Talent.
"Queyrell is an attacking player who excels in his one-on-one game and finishing. His primary position is as a winger."
Tchicamboud played five matches for PSG in the UEFA Youth League last season and also played seven U17 international games for France back in 2021, when he was just 15 years old.
"One of the reasons why he has chosen FCK is that he wants to go from being a top talent at youth level to breaking through at senior level," adds Mikkel.
"We all believe that we can help him with that, and we look forward to following his development in the U19 team on a daily basis with the hope that he will also play first-team football in the future."
FCK Development Director Sune Smith-Nielsen is pleased the club has been able to sign such a high prospect.
"It is in line with our strategy that we can attract a player like Tchicamboud. This is not only because we have a strong talent department where youngsters can develop further, but also because we are a club where the youth side isn't far from the first team," says Sune.
"It's still a big challenge ahead, but it's an opportunity and a challenge that many young players are happy to take up."
Tchicamboud himself is looking forward to beginning his career in Copenhagen.
"I'm really happy about this opportunity at FCK, where I look forward to taking the next steps in my career and fulfilling my ambition to play first-team football," he says.
"I have come here to learn a lot both on and off the field – a new language, a new city, new culture, new teammates and a new style of play. I am looking forward to continuing my development in Copenhagen."
Tchicamboud made his debut on Saturday, when the U19 team beat Silkeborg 3-1 away.
Facts:

Name: Queyrell Tchicamboud
Born: 8th of december 2005
International Games: 7 for France U17
Former clubs: Paris Saint-Germain, CS Brétigny Football, OFC Courcouronnes