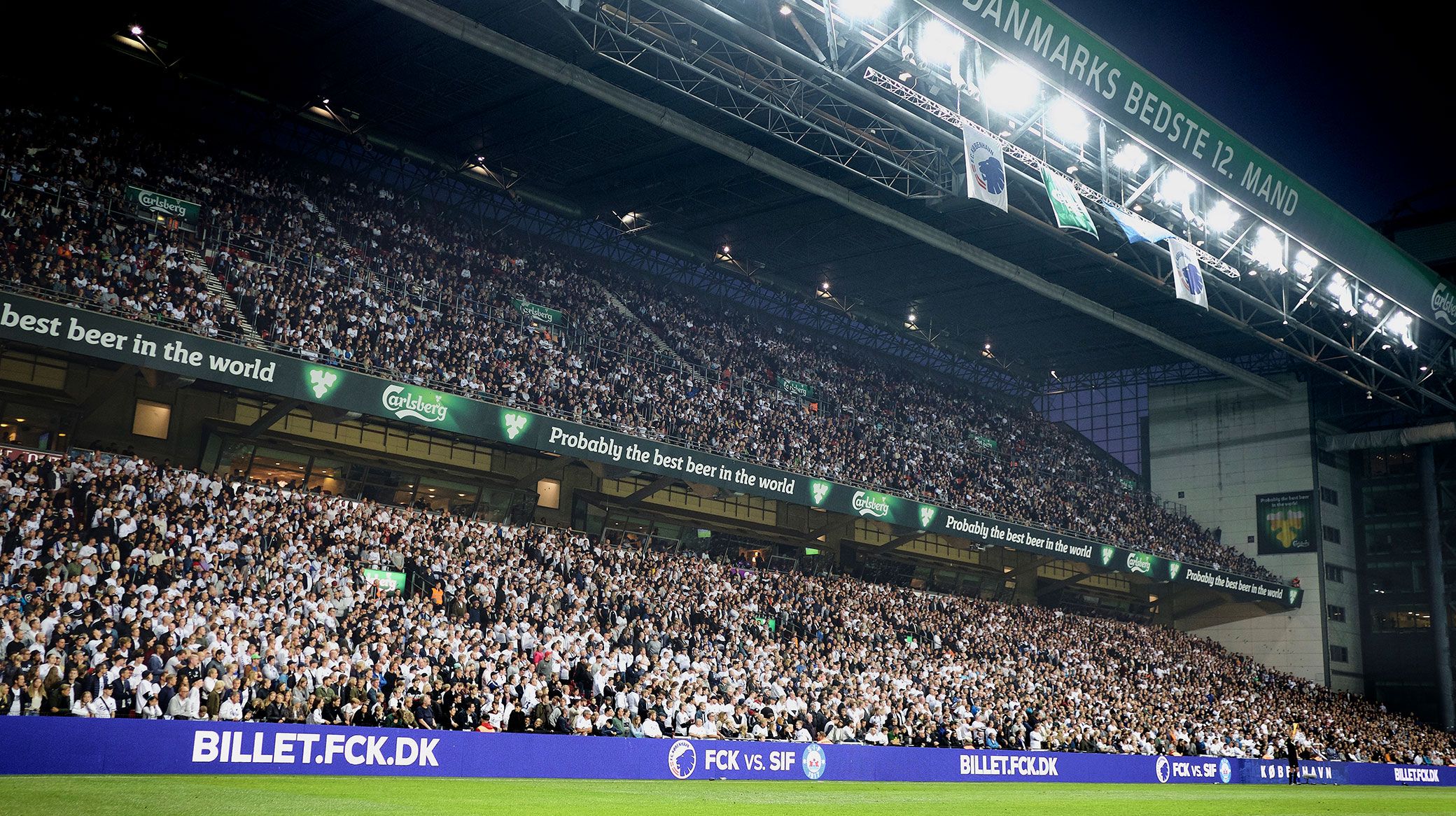 Lars Rønbøg, Getty Images
FCK season ticket and subscription sales hit 14,000
14/06 2021 12:17
F.C. Copenhagen's season ticket and subscription sales for the 2021/22 3F Superliga season have surpassed 14,000 for the first time in the clubs history.
The record was smashed as the opening fixtures for the new campaign revealed FCK fans can expect a derby against Brøndby as early as 8 August.
The could would like express our thanks to everyone who has renewed their seat and to those many new fans who have joined us since!
The support felt by fans renewing their season tickets and subscriptions, as well as our new subscribers / ticket holders, has been enormously humbling.
On Tuesday, 15 June at 10:00 unspecified seats will be released for the C Stand. The renewal period is now over, which means that sales are now open for all available seats in that stand.
Meanwhile, the sale of season tickets and subscriptions for Section 12 and the Family Stand is already in full swing.
Considering Upper B for all matches
Last week commercial director Jacob Lauesen said that the club is considering whether to open the Upper B stand to season tickets and subscriptions, and thus expand Sektion 12.
"This development means that we could end up in a situation where we have to look at opening the Upper B stand for all matches," Lauesen said.
"If the current interest continues, then it is not an unrealistic scenario. It will be a big step for which the fan groups must take a large part of the credit, but now we are waiting to see how the numbers develop in the coming weeks.
"Our last three home games against Brøndby, AGF and FC Midtjylland were fantastic experiences because we had our fans back, but of course we would have liked to have had the opportunity to have even more inside.
"Everything now indicates that we can look forward to a full or almost full reopening within the foreseeable future, and it is clear that there are many who will be a part of it in the new season."