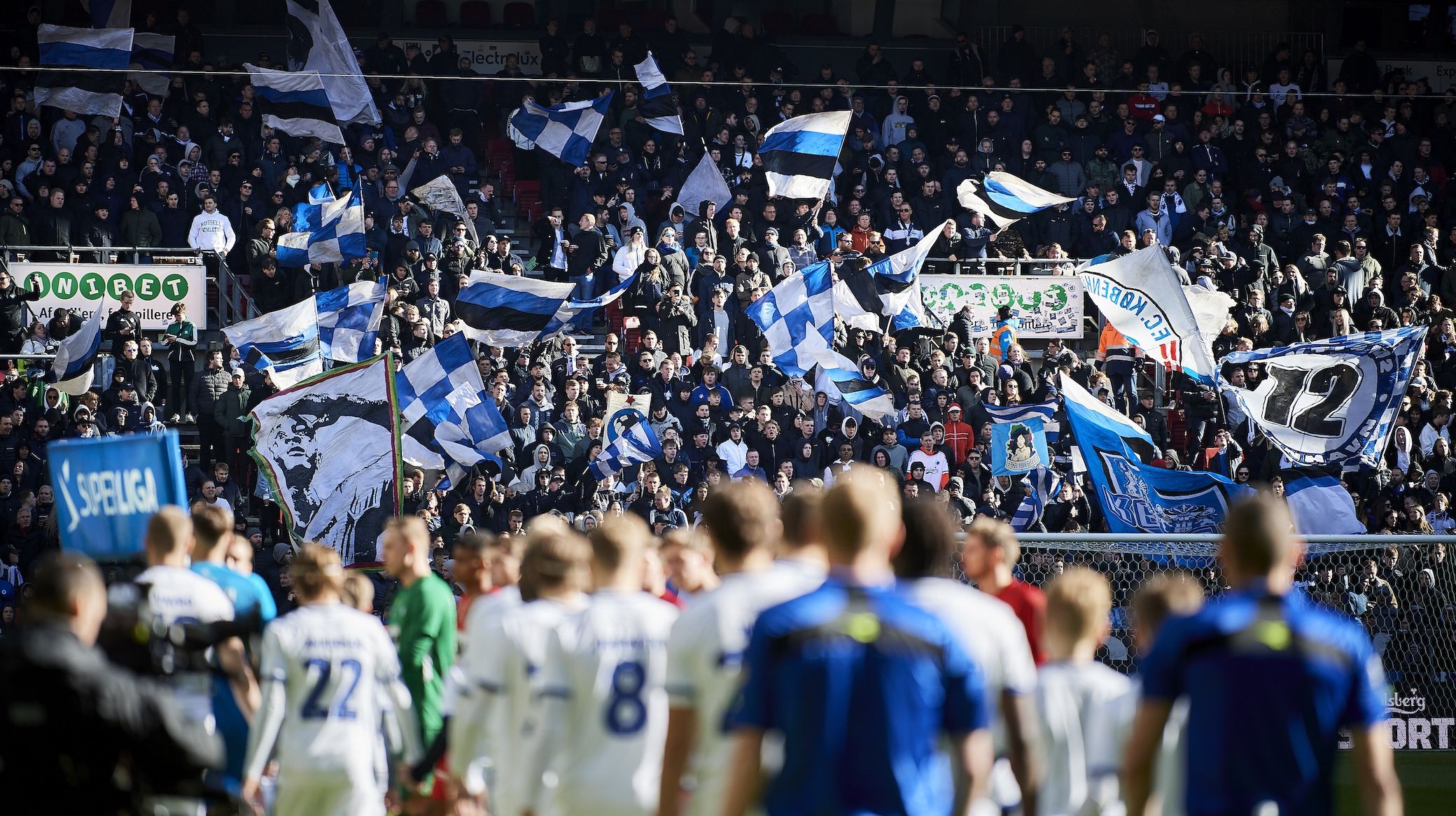 Lars Rønbøg, Getty Images
FCK: Reopening stadiums is logical
15/04 2021 10:39
The Danish government and the other parties in parliament began negotiations on Wednesday regarding the next phase of reopening Denmark from coronavirus restrictions, and Minister of Culture Joy Mogensen has stated that consideration will be given to opening up the so-called 'Superliga Scheme', which allows spectators to attend matches in the Danish Superliga in divided sections with distance requirements and other safety measures in place.
The Minister of Culture has previously guaranteed spectators in Parken for this summer's European Championship finals based on the experience with the Superliga Scheme, and 46 matches have been played with more than 110,000 spectators in total under this scheme without a single registered case of infection with Covid-19 as a result.
At the same time, the Statens Serum Institut has determined that the risk of infection by having spectators attend football matches under the conditions of the Superliga Scheme is "low", while a recently published test trial in the Netherlands with 7500 spectators has shown results that support those conclusions. Read more about it here.
"It is absolutely crucial for Danish football that we get started again and get spectators into the matches in the Superliga," says Director of F.C. Copenhagen, Lars Bo Jeppesen.
"There are a lot of jobs at stake and the clubs' finances are under tremendous pressure. All evidence indicates that it is safe and secure to go to football under the framework we have developed. We have made ourselves available time and time again, just as we have provided 230 pages of documentation via the Divisional Association that it is safe to go to football. 
"We are waiting with great anticipation and we think it is high time that we get clarification. We also believe that the conclusion should be quite obvious that we can conduct football matches with spectators in a responsible manner.
"At the same time, we also have European Championship games, which from a political point of view has been promised can be played with spectators thanks to the initiatives we have made in Parken. For us, it is completely logical that we can also play Superliga matches at the same stadium and under the same conditions."