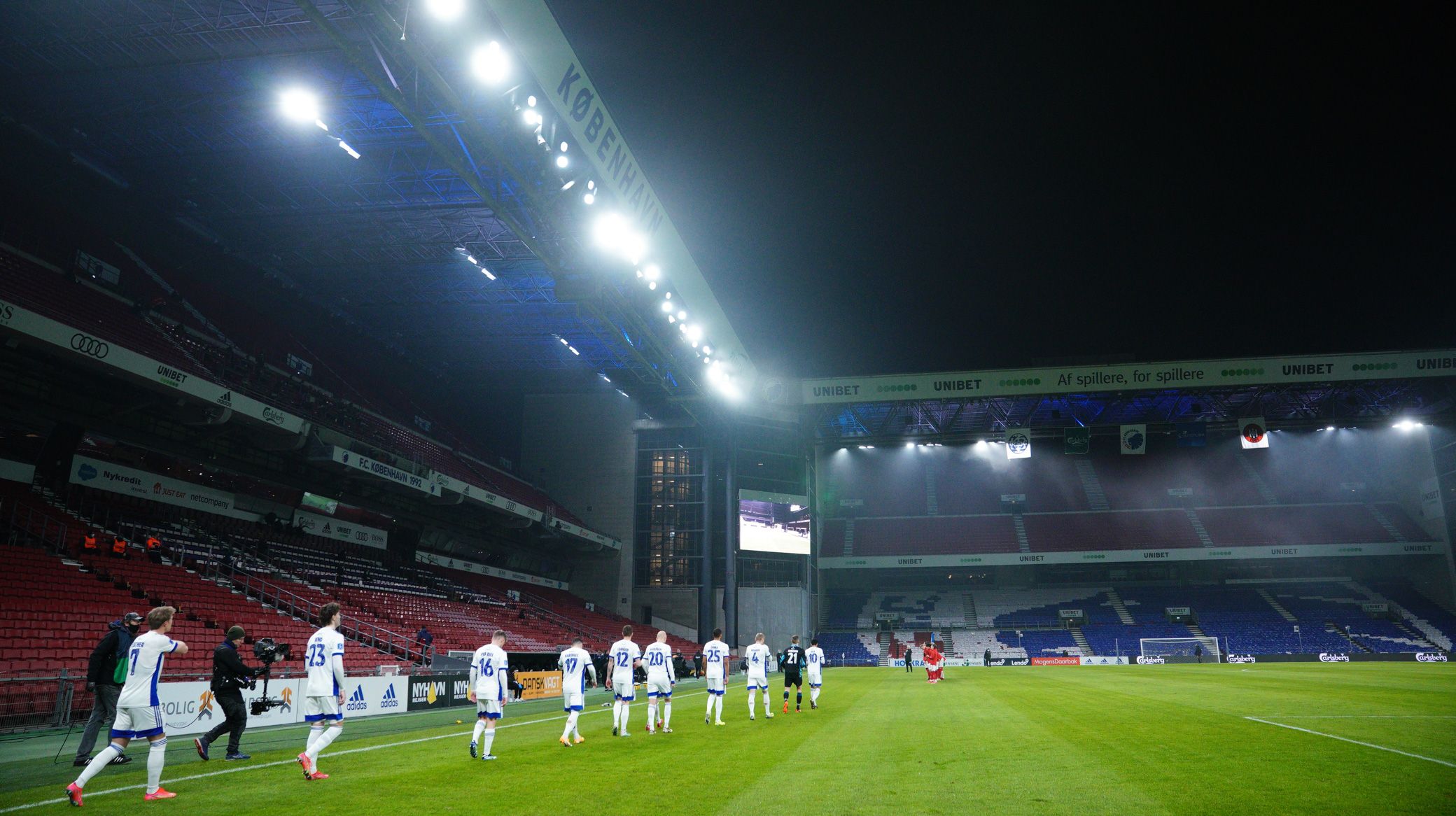 Lars Rønbøg, Getty Images
Dutch Covid trial gives hope for Danish football fans
15/04 2021 10:38
The results from a recent spectator trial in the Netherlands indicate that fans can be brought back to Danish stadiums, says the Divisional Association in a press release.
The experiment shows, among other things, how little close contact there is with other spectators - and thus how small the risk of infection is at large outdoor events with fixed seats.
The Netherlands conducted trials over three matches, where a total of 7,500 spectators wore tracking equipment and were tested before and after the match. Afterwards, no infection could be attributed to the fact that they had been to a game.
The tracking equipment also showed that a person is closest to up to eight others during a match, ie within a distance of one and a half meters for at least a quarter of an hour.
The experiment confirms the experiences from Denmark's Superliga scheme in the autumn with a total of approximately 110,000 fans, where no spread of infection was found at any of the matches.
The Divisional Association's director, Claus Thomsen, believes that the Superliga scheme is ready to be introduced again. It is based on:
An international standard from the WHO,
max. 500 spectators per. stadium block/section
Minimum 1 metre distancing
No away fans
A controlled spectator procedure from start to finish
Denmark's parliament is currently discussing proposals for how larger gatherings and events can be held safely.
The Divisional Association has provided 230 pages of documentation to the expert group, which has also been asked to include international research so that the Dutch results can be accounted for.
"The task of the working group is to come up with sound solutions for holding large cultural events, so it is our expectation that they will recommend the Superliga scheme, because it is a responsible solution that does not increase the risk of infection," said Thomsen.
"Then it is up to the politicians to include other factors such as vaccine rollout and infection rates when making the reopening plan. Especially the latter, it is difficult to be negative about at the moment."