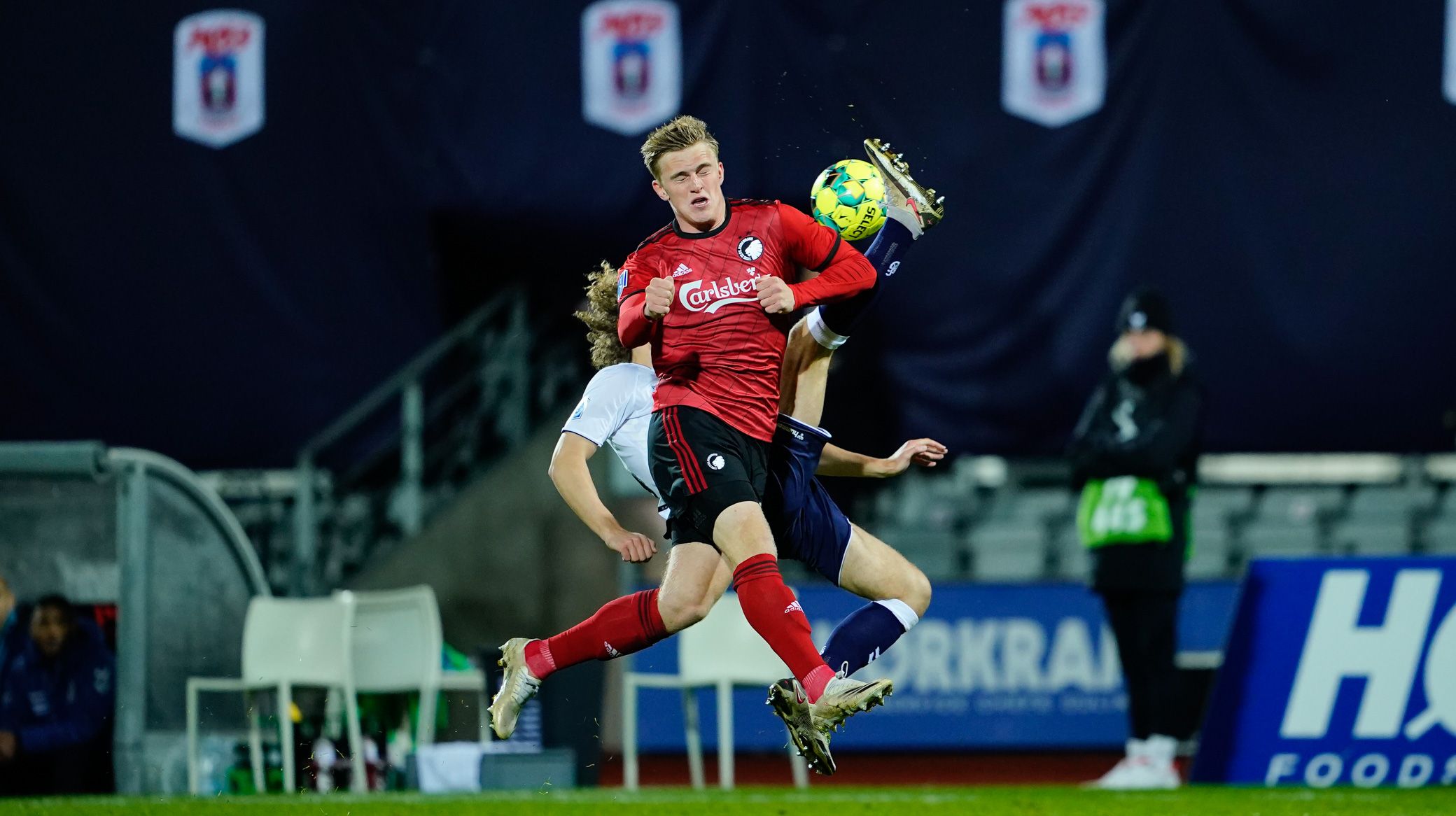 Lars Rønbøg, Getty Images
FCK players react to 1-0 win at AGF
25/10 2020 20:47
F.C. Copenhagen beat AGF 1-0 on Sunday night thanks to an early penalty from Jonas Wind.
The game finished with 10 men apiece as first AGF's Nicolai Poulsen was sent off, before Mikkel Kaufmann was given two yellow cards.
And FCK.dk caught up with the players after the hard-fought 3F Superliga victory.
Jonas Wind
"It's a huge redemption for us to win!
"It was important and of course also great to secure a victory. It got a little too nerve-wracking in the end, and we should have closed the match out when we were 11 against 10. But I think we show our class after we've been through a tough period.
"Today we showed that we stand together and every man fought for each other out there - and hopefully we are now on the road to better times."
Mathias Zanka
"The victory today means a lot to the team, because we have plenty of pride, especially around the club's situation.
"It's good that we can take over on a difficult away pitch and fight for the three points. Without offending the boys, their confidence has been affected a little and we are working on that. We have fought a little with the mental game after a long European campaign, and it has cost us points.
"Of course I believed Jonas was in control with his panenka penalty. He has done it on bigger stages than here in Aarhus, and I have also asked him to take responsibility. He is not a young talent anymore, so he must show what he can do. Finally, from my position on the field - and with my experience - I must also help to communicate what we have to do - and in that way help to guide the way."
Mikkel Kaufmann
"The first yellow card is OK, but I think the second wasn't right. At least it's more clumsy than dangerous, if I have to say so myself.
"I was sorry to leave the boys in the lurch, but of course I'm glad they brought the win home. It was hard to sit in the stands after playing!
"I think today we came with the energy that was required. Our game has not been smooth but we are working hard now, and I believe in brighter times ahead, if we can deliver like this every time."