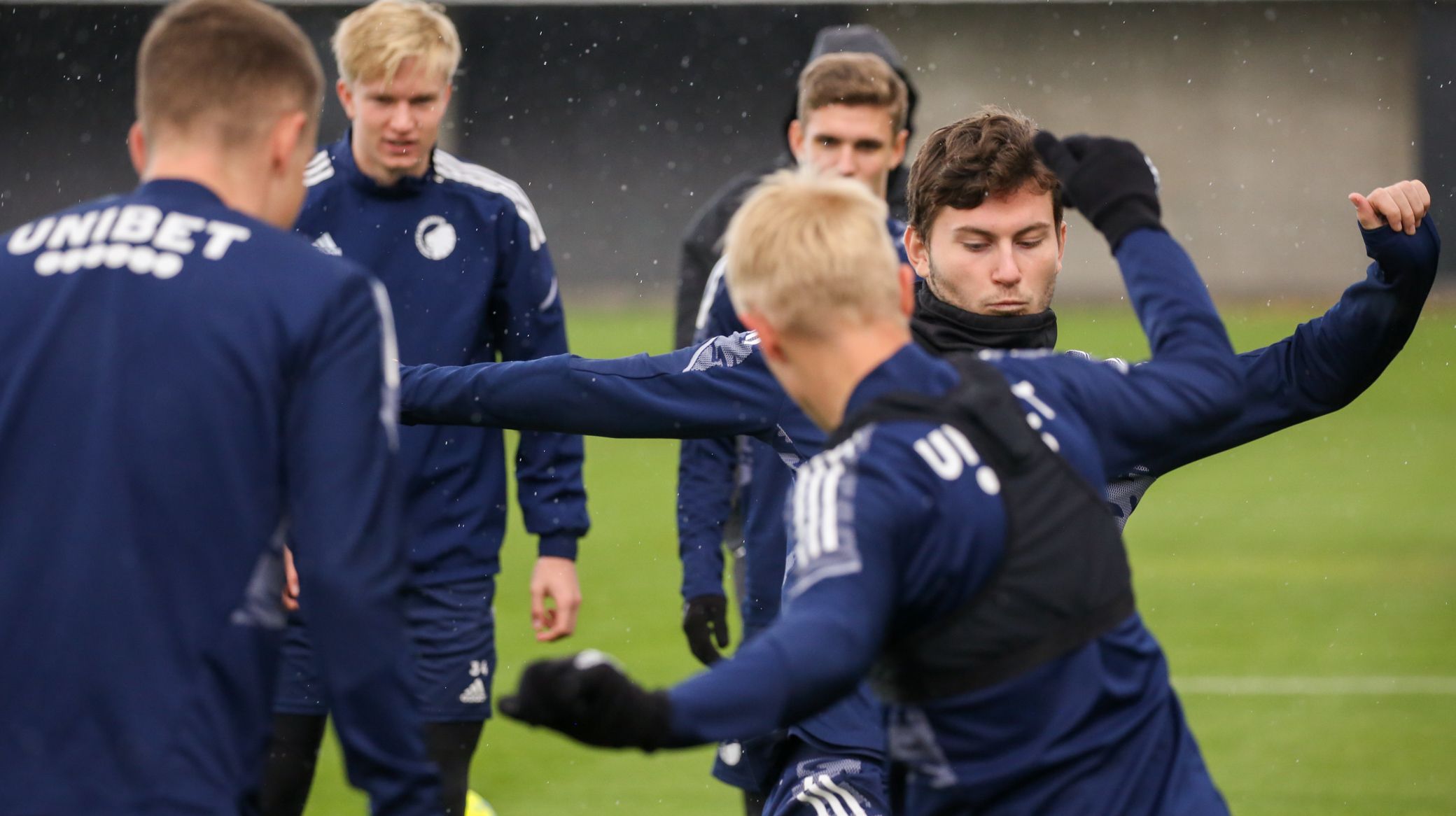 Torkil Fosdal, FCK.DK
FCK players back in training
07/01 2022 18:19
F.C. Copenhagen's players returned to training on Friday following a few weeks off during the winter break – and the focus is now on preparing for the spring half of the Danish Superliga season.
Players returning to the Number 10 training facility required a negative PCR test, otherwise they had to remain at home.
Saturday will be a test day for the players, who will be put through their paces with a series of individual physical tests to show where they stand following the Christmas festivities.
Sunday will be a day off for the group, before the first day of 'real' training begins on Monday 10 January.
The squad
Goalkeeper Sten Grytebust has returned from his loan at Vejle Boldklub, while Ruben Gabrielsen's loan expired at the turn of the year. Otherwise, the squad is unchanged so far.
FCK went on Christmas break with a large number of injured players, and most are expected to be ready to train with the team as normal.
Six U19 players train with first team 
A number of U19 players from the FCK Talent Department will participate in the first team's winter training programme: Elias Jelert, Mattias Jakobsen, Daniel Haarbo, Roony Bardghji, Orri Óskarsson and Marko Stamenic, the last of who recently returned from a loan at HB Køge.
FCK training matches
Wednesday 19 January vs B.93 – time and place not agreed yet
Monday 24 January vs FC Helsingør – 12pn at Number 10
Saturday 29 January vs Flora Tallinn – 1pm Number 10
Training camp
The plan is to travel to and train in Portugal from 1 to 12 February, unless a further Covid-19 development makes this impossible.