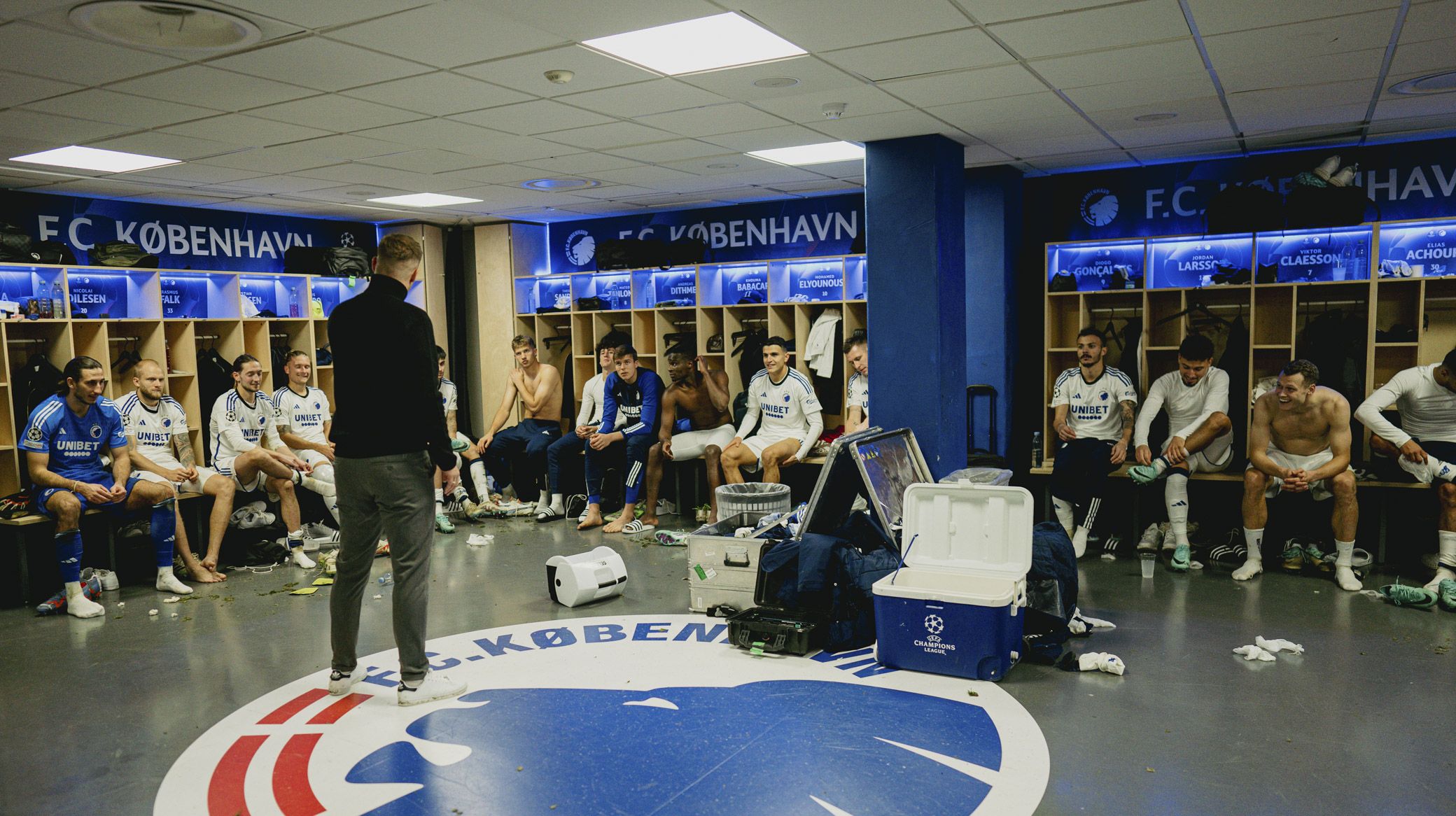 Gaston Szerman, FCK Media
FCK player reactions to win over Manchester United
09/11 2023 14:10
F.C. Copenhagen beat Manchester United 4-3 in the UEFA Champions League on Wednesday night and FCK.dk caught up with some of the players to reflect on a historic night in Parken.
Lukas Lerager: An insane match
"It was a very special game. We got off to a bad start and our pressure wasn't working right. But we persevered and believed that we could win, and we did that by quietly working our way into the game.
"We fought back in the first half, but the second half started badly. We apply our usual pressure went behind to an unfortunate penalty. At the moment the ball hit my hand I had Varane on one side and Maguire on the other, and Maguire headed the ball down on my arm, so you can't do anything.
"But it was an insane match on many different levels. We have a robust team, but at the same time we also have a mentality that allows us to come back. Even if it's in the face of adversity, we stand together.
"Right now they're playing Sweet Caroline in the locker room, so my teammates are enjoying themselves. But we are also tired, happy and relieved that we are still alive in the group."
Viktor Claesson: Not our best game
"It wasn't our best match in the group stage, but we showed we can find a way out (of situations) and we are strong as a team. We knew we were strong even when we fell behind.
"I think it is deserved that we are second (in Group A), but if we are not present for a full 90 minutes then we will be punished. So for us it is important that we play to our best in the two upcoming matches, because only then will we have the opportunity to progress."
Elias Jelert: We want to progress
"I think that's the wildest game I've been part of. On the pitch there were a lot of breaks, so the rhythm was taken out of the match, but it had everything.
"The red card is unfortunate because he (Marcus Rashford) was trying to screen (the ball).
"I got hit high up and twisted my ankle hard, so now that it's cooled off I can feel that it's a bit stiff and has started to swell. But Rashford was there to say sorry to me, while the VAR check was in progress, and there was nothing malicious with it.
"I think it's great to be an F.C. Copenhagener tonight, because it's evenings like these that we work for. And we still want to progress!"