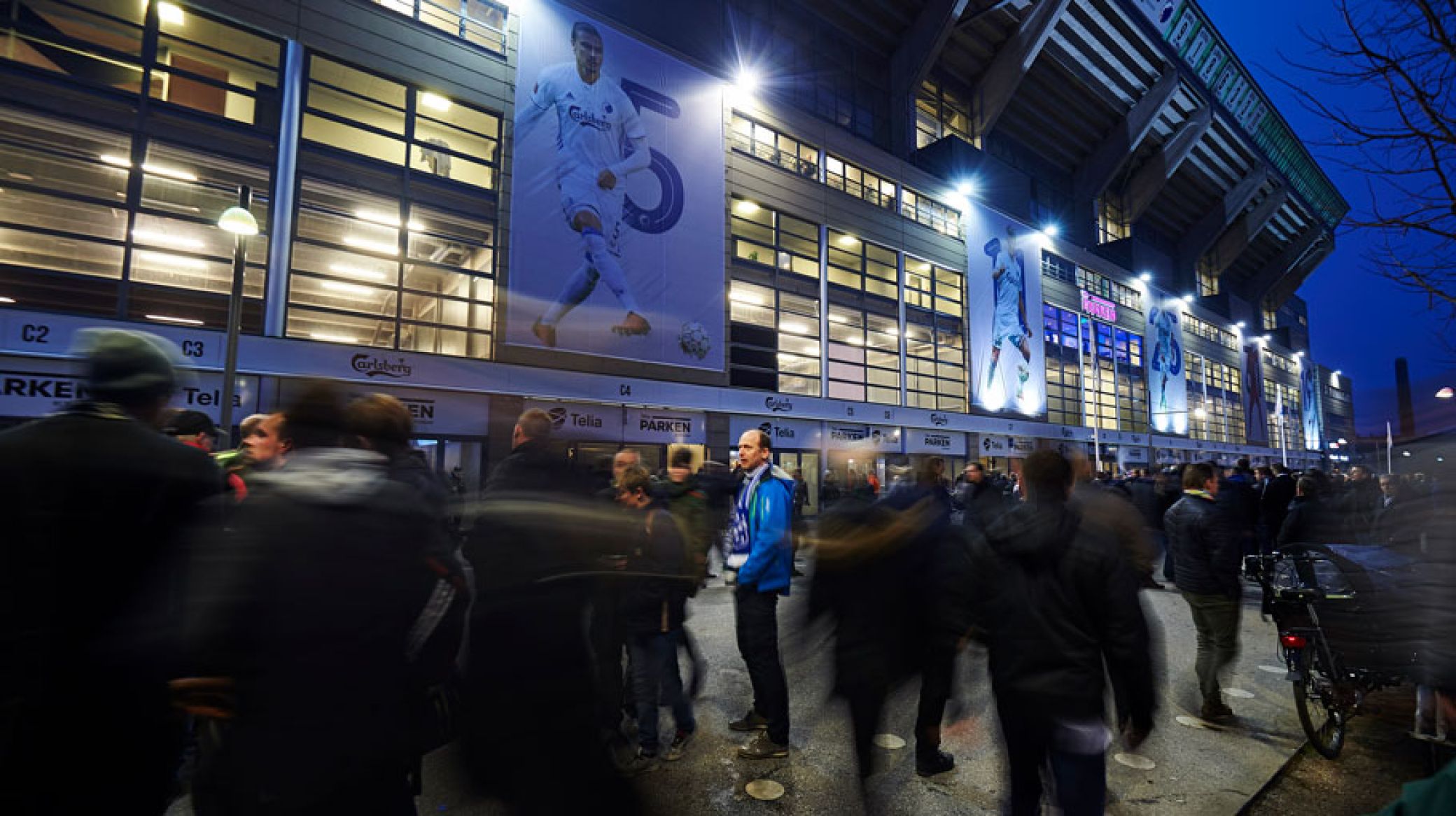 Telia Parken by night
Lars Ronbog / Getty Images
FCK move to stop ticket touts!
20/04 2018 10:05
F.C. Copenhagen have joined the fight against unofficial ticket exchanges selling at inflated prices - and sometimes even fake tickets.
The Consumer Council, TÆNK, as well as over 100 Danish venues, festivals, sports and concert organisers and authorised ticket sales agencies are now joining together in the fight against the ticket touts.
F.C. Copenhagen welcomes this initiative very much and we are pleased to be part of the cooperation.
Ticket vendors like Viagogo and other unofficial ticket exchanges have for years transgressed Danish legislation by selling overpriced tickets, which in many cases have even been fake. We, like all other organisers, have received many complaints from customers who have understandably been left frustrated and dissatisfied.
Roskilde Festival, for example, warned against Viagogo in 2010, Aarhus Musikhus reported the company to the police in 2011, and in 2017 both Viagogo and Stubhub, which also markets overpriced tickets in Danish, were reported for selling Smukfest tickets.
However, despite many years of complaints and police reports to ticket agencies, organisers and consumers have not prevented the illegalities, in part because several of the ticket agencies operate from abroad.
So companies themselves have decided to act.
"We do not think politicians can afford to keep this illegal activity going on year after year," says Anja Philip, chairman of TÆNK.
"So when the tickets seem to be bought in large numbers to be sold on to overpriced sites or sold several times, it limits the ability of ordinary people to access concerts, festivals and cultural events.
"Therefore, we have now sent a letter to the relevant ministers where we demand political action so that we can stop the illegal sellers of overpriced tickets and cheating on fake tickets in Denmark."
F.C. Copenhagen will follow the new joint efforts with interest, while still appealing to our fans and customers not to use the illegal ticket exchanges.
You can buy FC Copenhagen tickets safely and legally through FCK's own ticketing website at billet.fck.dk.