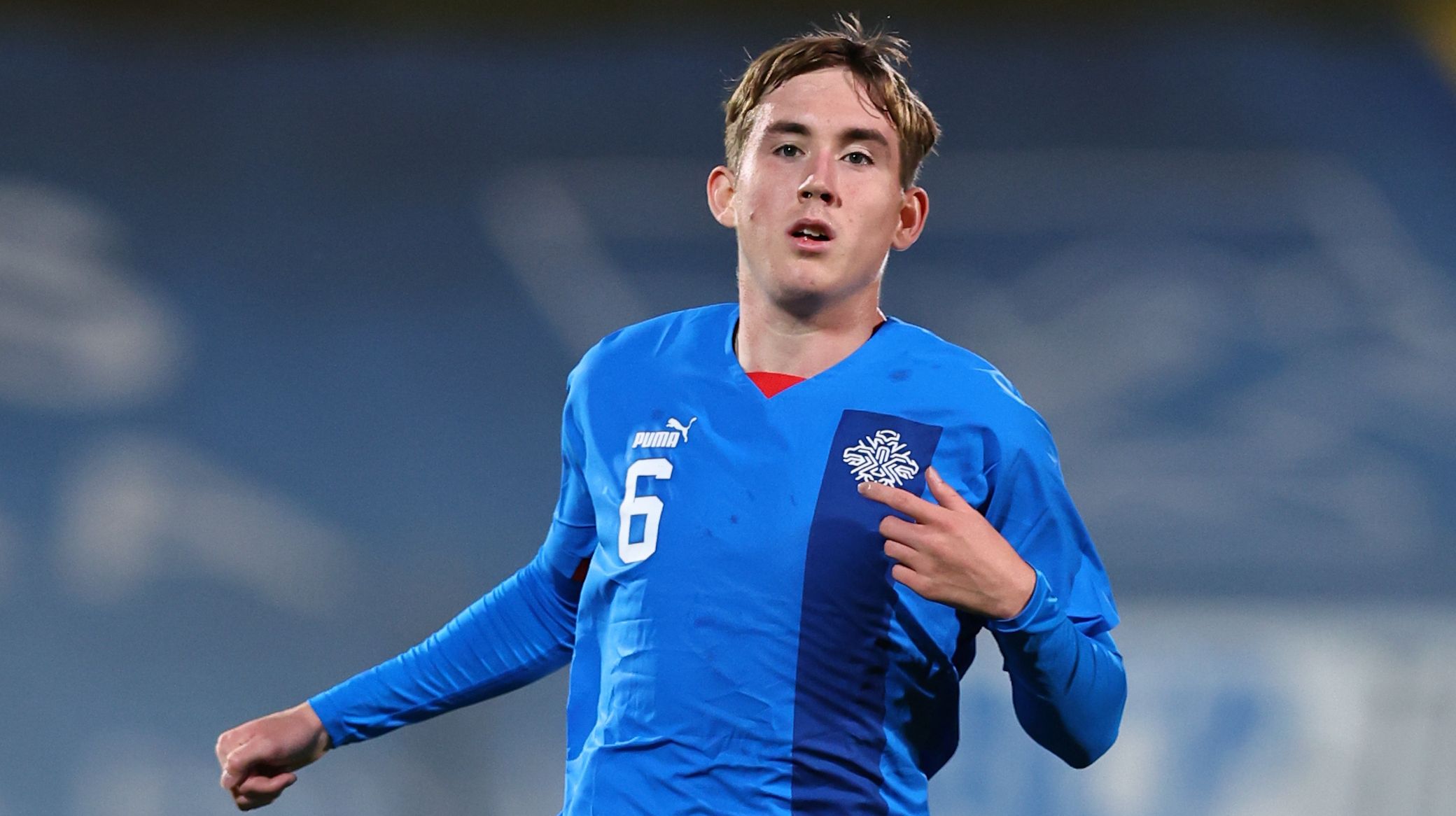 Isak Bergmann Johannesson i aktion for Islands landshold mod Venezuela. (ARKIVFOTO)
Getty Images
FCK international update
23/11 2022 10:01
F.C. Copenhagen have several players on international duty right now – both at the World Cup and competing in friendlies.
Andreas Cornelius came off the bench to feature in Denmark's 0-0 draw with Tunisia on Tuesday, while Kamil Grabara and Maty Ryan could feature later this week.
Meanwhile, a number of our players have been competing in friendlies – so here's a run-down of what's been happening to the FCK squad this last fortnight.
Viktor Claesson, Sweden
Claesson was on the bench for the whole of Sweden's 2-1 friendly victory over Mexico in Spain, then played 65 minutes and scored as Sweden beat Algeria 2-0 in Malmö on Saturday night.
Hákon Arnar Haraldsson and Isak Bergmann Johannesson, Iceland
In the semi-finals of the Baltic Cup friendly tournament, Isak played the first 62 minutes and Hákon the first 75 minutes against Lithuania, which Iceland won on penalties after a goalless 90 minutes.
In the final, Iceland faced Latvia, where Johannesson scored a penalty in a game that ended 1-1. Isak then scored again in the penalty shootout, which Iceland eventually won 8-7. Haraldsson played the first 75 minutes of the final.
Mohamed Daramy, Denmark U20
Daramy played the last half-hour of Thursday's friendly against Sweden in Turkey, which ended 2-2.
On Sunday, he played the first 74 minutes of the 3-0 win over Hungary, also hosted in Turkey.
Elias Jelert and Valdemar Lund were also selected, but did not feature. Likewise, it was agreed with the DBU that Victor Kristiansen would stay at home, even though he was selected.
William Clem and William Kaastrup, Denmark U19
Clem played the whole match of Denmark's 3-2 win over the Czech Republic in Spain, while William Kaastrup came on in the second half for his U19 national team debut.
In Monday's meeting with the Czechs, Kaastrup started while Clem came on in the second half of the match, which Denmark won 3-1.
Orri Oskarsson, Iceland U19
The striker scored the winning goal as Iceland beat Scotland 1-0 in the European Championship qualifiers.
Iceland then lost 0-2 to France in a match where Orri sat on the bench.
On Tuesday afternoon, Iceland won 4-1 over Kazakhstan, and Oskarsson scored twice despite only playing the first 45 minutes.
Aksel Halsgaard, Noah Sahsah, Oscar Højlund, Alexander Illum Simmelhack and Emil Højlund, Denmark U18
Sahsah played the first 70 minutes and scored against Portugal as Denmark won 4-1 in an international mini-tournament in Croatia. Emil Højlund also scored and played the first 62 minutes of the match, while Oscar Højlund and Simmelhack both came on after 62 minutes.
Simmelhack played the first 70 minutes and scored once in Friday's 5-3 win over Ireland, where Halsgaard also played the whole game, while Sahsah and Emil Højlund came on for the last 20 minutes.
On Monday, Denmark lost 2-0 to Japan. Sahsah played all 90 minutes, while Oscar Højlund and Simmelhack came on after the break without getting on the scoreboard.
Thomas Bjørn Miezan, Faroe Islands U17
Miezan played three games in the European Championship qualifiers against Slovenia, Portugal and Kazakhstan, all of which the Faroe Islands lost.