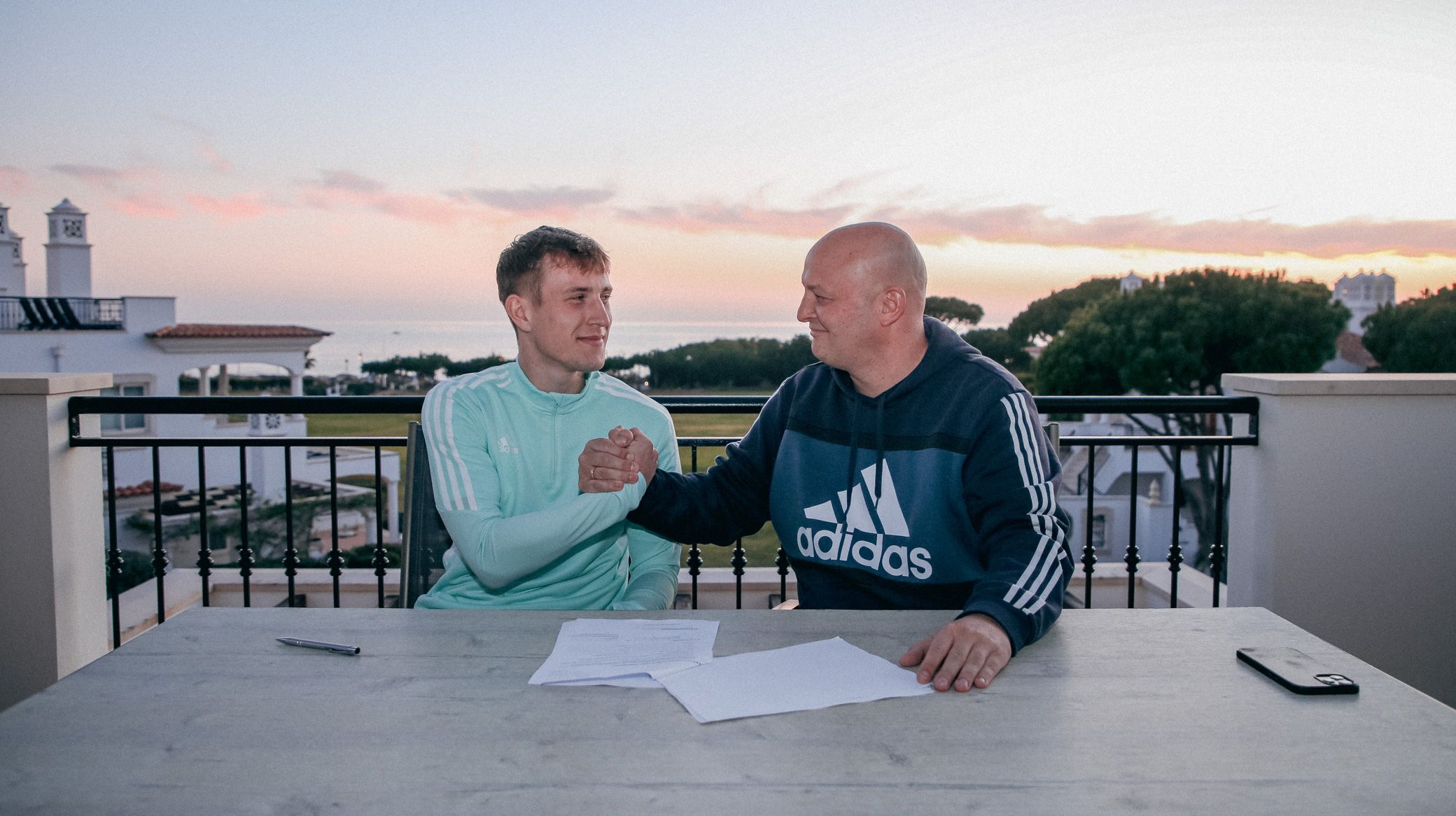 Andreas Højberg, FCK.DK
Andreas Højberg, FCK.DK
FCK extend Valdemar Lund contract
06/02 2023 21:30
F.C. Copenhagen have agreed to extend Valdemar Lund's contract so that it now runs until the end of 2026.
Lund grew up playing football in AB Taarnby and Sundby Boldklub and continued in F.C. Copenhagen's Talent Department, before he was promoted to the first-team squad in the summer of 2021.
He has played 18 games for the club, including five times in this season's Champions League.
"Valdemar is a very great talent of whom we have high expectations at F.C. Copenhagen," says FCK sporting director Peter Christiansen.
"He has already proven that he can be involved at the highest level, and we have great faith that he can develop further with us. Therefore, it makes very good sense for both us and Valdemar to come to a new long-term agreement.
"It is an important strategic element for us to create a platform for our biggest talents from which they can grow, and Valdemar is well on his way to doing this, but he has not reached his ceiling with us yet."
 
Lund: Deal is 'something special'
For Lund, the new agreement is the latest highlight in his long relationship with the club.
"I have been an FCK fan all my life, and I am incredibly proud to be part of the club, which means a lot to both me and my family," says Lund.
"That's why it's also special for me to agree to a new long-term agreement, which shows that there is great faith in me at this club, where you get good opportunities as a young player.
"I still have a lot to learn here, and the motivation has only grown because I have been involved in the Superliga and the Champions League. I am really looking forward to continuing at Copenhagen."
 
Neestrup backs Lund for further success
For FCK head coach Jacob Neestrup, the agreement is another opportunity to work long-term with a top FCK youth product.
"Valdemar has seized his opportunities in the autumn, both as a substitute and as a starter, and both in domestic and European matches," says Neestrup.
"Together with the other centre-backs, he forms a strong group that works well together on a daily basis despite high competition.
"I am sure that in our environment we can further develop Valdemar's high potential. This is something that will benefit F.C. Copenhagen in the short and long term."
Lund's contract extension marks the third for young talent at FCK this winter, with Roony Bardghji and William Clem also recently agreeing extensions.