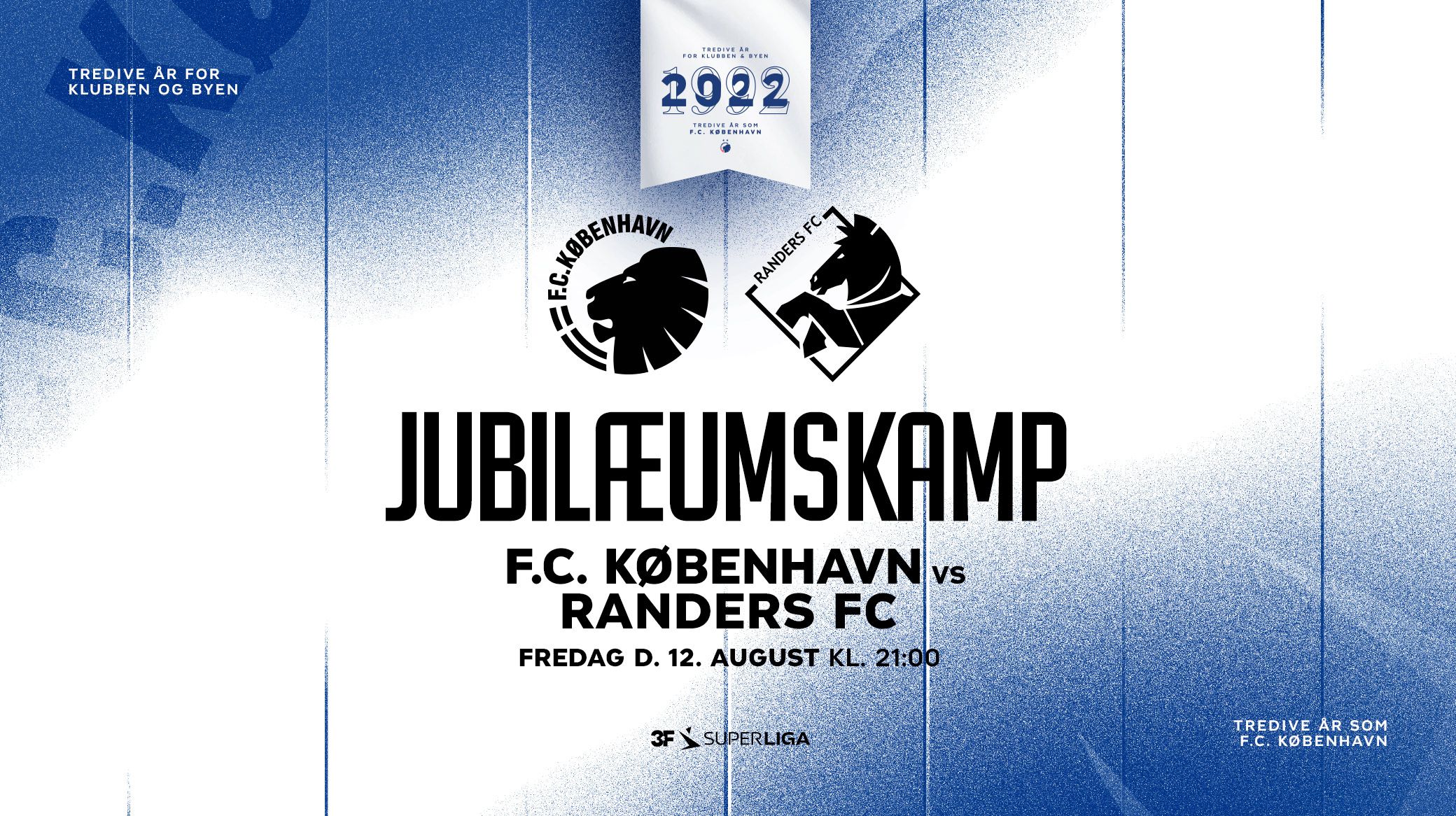 FCK 30th anniversary celebrations – 12 Aug.
30/07 2022 10:07
Fans in Parken Stadium will be able to celebrate F.C. Copenhagen's 30th anniversary in style during the Superliga clash with Randers FC on Friday 12 August.
The club turned 30 on 1 July 2022 – the day the Tour de France rolled past Parken. And we're now looking forward to celebrating our anniversary properly with everyone welcome in the stadium!
>>> Buy a ticket for the anniversary match here
A trip back to the early days of the club's history
The '90s were a special time in our history, as this was the decade the Lions formed in 1992.
The logos on our jerseys were much bigger then, and the trophy cabinet a lot smaller. But our ambitions never changed.
We look forward to celebrating a glimpse of that time in Parken on 12 August with entertainment, a '90s stadium playlist and other initiatives that will bring back the memories. So find your favourite - or your oldest - FCK shirt and let's celebrate our beloved club together on Friday evening.
Entertainment before the match and during half time
Before the match, Det Fede Net plays with Michael Carøe in front on the square behind Section 12. They created the the track "Vi elsker FC", which is perhaps the biggest and most well-known F.C. Copenhagen song, which is played (and sung by all F.C. Copenhageners) before our home games in Parken.
Det Fede Net are also behind a number of other musical tributes to The City's Team, which form a big part of the now old-school FCK CDs.
During half time, The Joker - the rapper who during the '90s and 2000s performed as part of Den Gale Pose and as a solo artist - will play. Often his music has references to our capital, and he has never hidden his affiliation with F.C. Copenhagen.
Programme:
6pm – DJ kicks off the Friday party in the fan area behind Section 12, where there will also be food stalls and refreshments.
7:30pm – Det Fede Net plays in the fan area
8:30pm – Surprise on the pitch in Parken
9pm – F.C. Copenhagen vs Randers FC kicks off
Half time – The Joker appears on the platform between the C stand and Section 12
>> Buy F.C. Copenhagen tickets
30 years for the club and the city. And we're only just getting started!