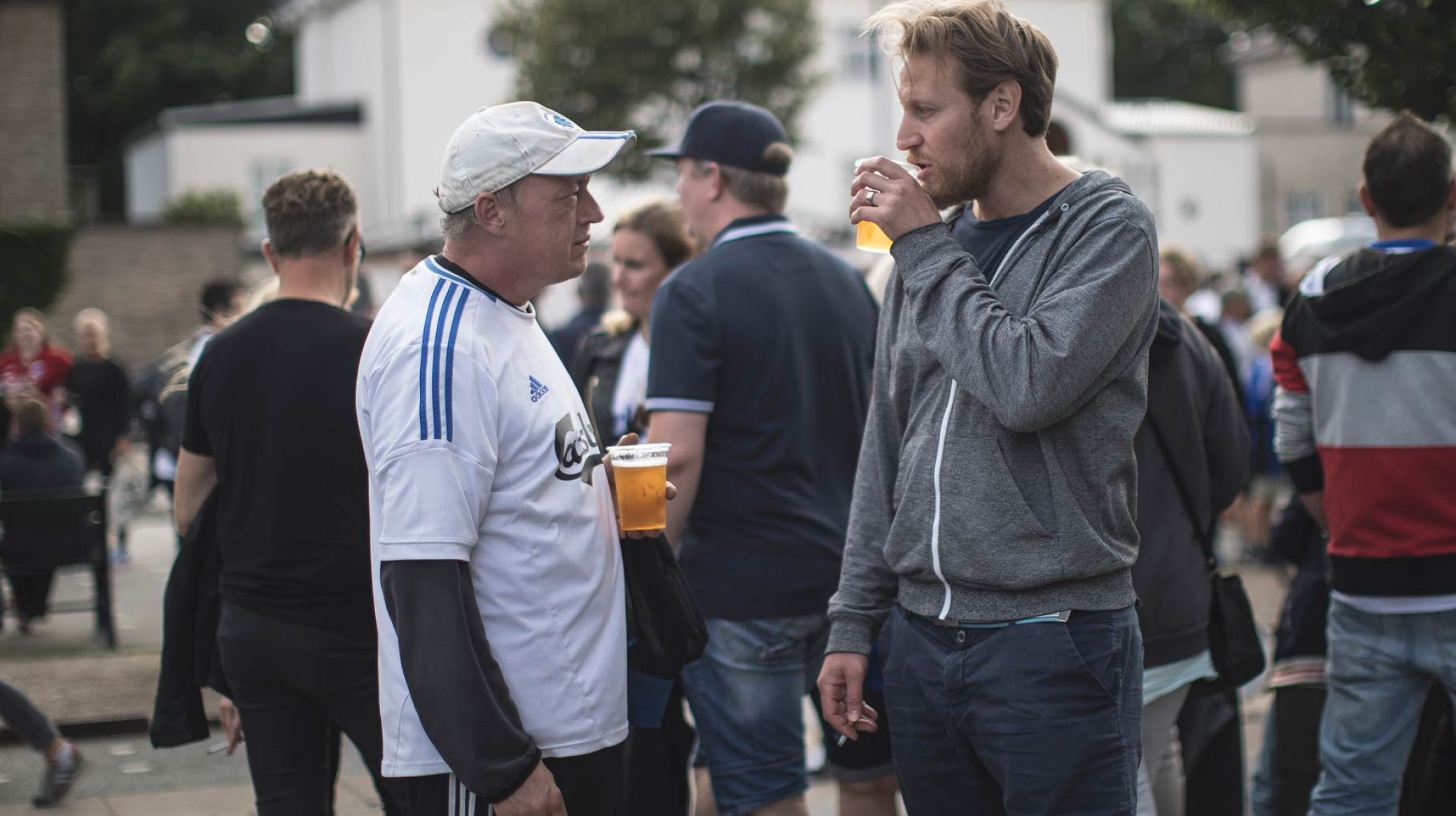 Samy Khabtani
F.C. Copenhagen ticket info for Brøndby clash
09/07 2020 10:26
F.C. Copenhagen can confirm every fan who applied for a ticket to watch FCK vs Brøndby this weekend will have a seat inside Telia Parken.
The Copenhagen derby takes place at 18:00 on Sunday and FCK have been working to ensure as many fans can watch the game as possible.
Telia Parken has now secured approval from authorities to house 11,000 spectators at Danish Superliga fixates for the rest of the season.
The club have decided to downgrade our allocation to 9,500 for Sunday's derby.
And the good news is there is room for every season ticket holder and subscriber to come and watch the Lions take on their city rivals.
How we secured the tickets
A number of staff members within the club's administration team have worked intensively over the weekend to secure the safety conditions required for the stadium.
Based on security clearance from the authorities, we have made some decisions ourselves–largely to reduce capacity from 11,000 to 9,500 in order to ensure the best conditions for complying with all different rules and regulations.
Space for 9,500 fans
F.C. Copenhagen have already staged two home matches under the new coronavirus security rules, in which a small number of fans were present in Telia Parken stadium.
This is the first time we will have a boosted capacity and is therefore the first time many security staff, stewards and medical staff have returned to the stadium after four months away.
Therefore, in order to help staff members familiarise themselves more with the coronavirus restrictions, we have chosen not to take up the full 11,000 seats available for the game, and instead set out 9,500 tickets for fans.
7,500 fans applied
FCK can confirm around 7,500 supporters applied to watch this Sunday's derby. Therefore, all season ticket holders, subscribers and hospitality ticket holders will get their place.
We also have to add on numbers for staff, coaches, players and additional security into the overall figure.
There will not be any free sale of tickets for the game.
One metre distance
The authorities have confirmed that we will use every other seat to comply with the requirement of at least one metre distance.
The authorities do allow 'people from the same household and similar close contacts can sit closer together', but we have opted out of this option.
The reason is that in practice we cannot control who sits next to each other, and we do not want to deal with the uncertainty with such a large and unfamiliar setup, where there is a lot of focus on compliance with the rules.
By requiring at least one seat between everyone, security guards and stewards can quickly assess situations and make sure that the distance requirement is met.
You can 'sit together'
We know that a great deal of the joy of going to football is that you can watch along with those you know. When you get your ticket, you can choose to secure seats next to each other so that you can 'sit' together - but only with at least one seat distance (or you can sit on the rows in front / behind each other).
For example, if there are four of you who would like to 'sit together', then one of you may apply for all four tickets at once. Of course, this requires that the other three have also applied for and received a ticket - and that the people who withdraw their tickets have the other person's e-mail, to be entered on billet.fck.dk. Please also note that that person must then pay for the tickets.
(Note that more than four tickets can be withdrawn at a time if the others have also been allocated space. The four are just an example.)
We cannot guarantee that we will meet everyone's wishes and needs, but we hope for an understanding of the special circumstances
Distribution in stands
All normal divisions of the stadium, such as Section 12, the Lower C and the Family Stand, are not in effect here. This means that all fans are mixed between the total 22 'blocks' in which Telia Park is divided.
Around 6,000 spectators will be seated in the lower tiers, and around 3,500 in the upper tiers. There will be special rules for when to arrive as well as leave your section.
All spectators will receive an email with detailed instructions on how to get to and from the stadium properly, about opening hours as well as what rules to follow inside the stadium. They will also appear in a separate 'Spectator Info' article here at fck.dk.
Picking up your of ticket
Everyone who has been allocated a ticket must access it from billet.fck.dk no later than Sunday at 12noon, after which the system closes for ticket printing.
As mentioned earlier, there is no way to buy tickets on match day, nor can you come in simply by showing your season pass. You must have a ticket accessed from billet.fck.dk. You can store your ticket digitally in the VoresKBH app, so you do not have to physically print it. All tickets are personal and cannot be redistributed. All seats are numbered and further divided into sections of 500.
Ticket fees
As previously announced, you will not pay for your ticket if you opted not to receive your ticket reimbursement at the start of the coronavirus crisis, or if you donated the money to the fan area. If you have chosen a full refund for your season ticket or put your subscription on hold, you will have to pay DKK 150 for a ticket on the wings of the ground, and DKK 100 for a ticket behind one of the goals.